Welcome to a new review of everything that has happened this week with cryptocurrencies, a market that, in tune with its age, is as cyclical as a teenager. With its ups and downs, its sudden changes in behavior and with people influencing it both negatively and positively.
The week got off to a good start after an uneventful weekend, although, like any teenager who has to go back to school on a Monday, it got off to a slow start with no major movements. And if we talk about the market being a teenager, of course its favorite video game had to be in the news too: after what seemed to be a slow but sure fall into oblivion, the Axie Infinity token managed an interesting 20% rise in just one day. Litecoin, meanwhile, is making waves and may be the new popular kid on the crypto market.
If we were to say that the market is a school, undoubtedly one of its most important teachers would be our friend CZ, CEO of Binance. In fact, Changpeng will be teaching Web3 and cryptocurrency classes, through his recent partnership with MasterClass. We're told SBF and Do Kwon already signed up for classes on "how to run a cryptocurrency company for dummies". We don't think they're going to get very good grades.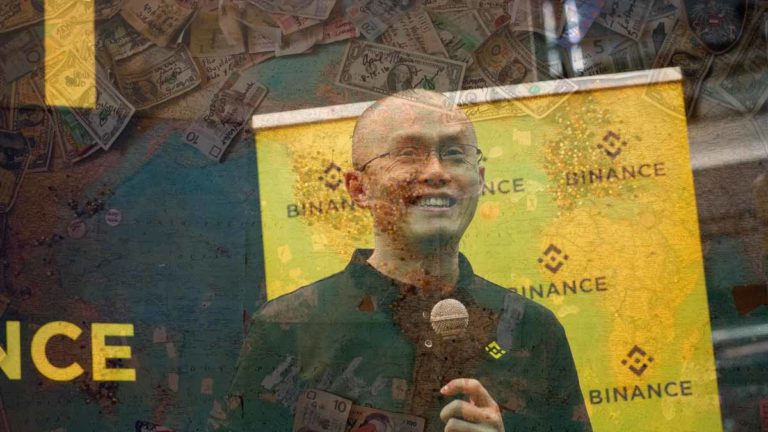 In mid-week, cryptocurrencies had another of their classic downturns and, accompanied by their cousin the traditional equity market, prices fell as a result of speculation about the direction of Fed monetary policy.
Of course, the Fed is not the only government agency that continues to hurt the development of crypto technology. The FTC, SEC, CFTC, NASA and who knows what other such organizations continue to try to meddle in a market that has always been synonymous with freedom. In fact, this has generated that important companies such as Nexo, decide to leave the U.S. market as a consequence of the lack of clarity in the current regulations.
As for the main cryptocurrencies in the market, Bitcoin remains in a state of extreme fear due to the macroeconomic situation and the uncertainty of the general market. BTC fails to break $17,000 and there are those who are not very optimistic for the immediate future, in fact only 8% of Americans are positive about what's next for cryptocurrencies. For example, Standard Chartered says that Bitcoin could fall 70% over the next year. Although we all know what has happened to the usual doomsayers who have left BTC for dead. Time always puts them in their place. Meanwhile the leading altcoin, Ethereum, is in a bullish flag, according to our trading expert.
Of course this current sentiment has several vultures looking to take advantage and profit. Such is the case of banking giant Goldman Sachs, which intends to invest millions to acquire cryptocurrency companies after the chaos generated by the collapse of FTX.
If you are one of those who have little hope, remember that the market has proven to be cyclical. There have already been significant bearish periods such as in 2011, 2015 and 2017. And it always managed to recover and come out stronger. Maybe today's rise, is the beginning of the bullish path.
Until the next recap!