In this edition, we bring to you the comparison between the two digital wallet titans – Metamask vs Coinbase Wallet. This article will help to understand the unique features, benefits, and drawbacks of both the giants and decide accordingly which wallet is the best.
As crypto adoption continue to soar all across the globe, having a secure and user-friendly wallet is of utmost importance. In order to choose the best wallet, users should be aware of the differences and similarities of the different kinds of crypto wallets available in the market, as per their individual requirements.
What is a Crypto Wallet?
The invention of Bitcoin (BTC) in 2009 set the ball rolling for a new era of financial revolution. Since then, the popularity of digital assets witnessed an exponential growth with scores of other digital tokens getting launched one after another. Users from all over the world have started flocking to this new investment class disrupting the archaic traditional finance and allowing people to become more financially independent without the interference of a central authority.
Along with digital tokens, a new crypto sub ecosystem like Web3, non-fungible tokens (NFT) and decentralized finance (DeFi) also emerged taking the world by storm. In wake of the evolving use cases of the crypto ecosystem, people have started storing these digital assets using a blockchain based wallet. Similar to physical wallets that hold cards and cash, a crypto wallet is an application used to store the public and private keys for cryptocurrency transaction while providing an easy-to-use interface to manage crypto balances.
These wallets help individuals to exchange funds easily along with providing strong security as they are cryptographically signed. These blockchain based wallets are accessible from web devices, including mobile devices without compromising the privacy and identity of the user.
The first cryptocurrency wallet was that of Bitcoin's developer, Satoshi Nakamoto. The second wallet belonged to Hal Finney, who corresponded with Nakamoto and reportedly was the first to run the Bitcoin client software wallet.
However, with the crypto fever skyrocketing, several different types of wallets have come up with their own features and levels of security. In this article we compare the two heavyweights – Metamask vs Coinbase wallets, out of the numerous different kinds of crypto wallets available.
What makes Metamask Unique?
MetaMask is one of the most popular blockchain wallets today that is available as a browser extension to help users store tokens, interact with (dApps) decentralized applications and trade Ethereum (ETH) based tokens. It is a non-custodial wallet, which means that users have full control over their private keys and can access their wallet from any browser.
It is a browser extension that can be installed on various browsers including Google Chrome, Firefox, and Opera among others. In a nutshell, Metamask operates as a bridge between the browser and the Ethereum network.
The networks supported on MetaMask include Binance Smart Chain, Avalanche, xDAI, Polygon, Fantom, Arbitrum, Harmony ONE, Cronos, Velas, and HECO. On top of that, this wallet also allows you to send and receive all Ethereum based tokens. The tokens can be stored, swapped, sent, and received via MetaMask.
What makes Coinbase Wallet Unique?
On the other hand, Coinbase Wallet is a mobile wallet that allows users to securely store, manage, and trade their cryptocurrencies such as Bitcoin (BTC), Ethereum (ETH), and many others which are owned by Coinbase, one of the leading cryptocurrency exchanges.
It provides a simple and user-friendly interface that makes it easy for users to store, send, and receive digital assets. In addition, Coinbase Wallet also integrates with dApps, allowing users to access decentralized financial services such as trading and lending.
Coinbase wallet is also a non-custodial wallet meaning that the only person who can access an individual's private keys is that person, himself. One of the most interesting features of Coinbase Wallet is that it has an institutional-grade level of security that offers top-notch security features such as multi-sig support, seed phrase backup and two-factor authentication, making it one of the safest mobile wallets on the market.
Comparing Metamask and Coinbase Wallet

In this segment, we will compare both the wallets by their respective features, statistics, and other factors to be able to decide which is better. Let us break the differences between Metamask and Coinbase wallet under the following categories:
Available Cryptocurrencies
The Coinbase Wallet hosts a wide variety of blockchain assets, including Bitcoin (BTC), Litecoin (LTC), Bitcoin Cash (BCH), Dogecoin (DOGE), and Ethereum (ETH) among many others. This means Coinbase users can hold more than 500 cryptocurrencies, and NFTs in their wallet. Users are also able to access a variety of decentralized applications through this wallet.
Moreover, the Coinbase Wallet allows users to create up to 15 "sub-wallets" assigning individuals a unique Ethereum and Solana address for themto send funds to that wallet. This gives users flexibility in the type of assets they can store and the number of blockchains they can interact with.
On the contrary, Metamask is used to store, send and receive Ethereum and ERC20 tokens. Unlike Coinbase wallet, it can be used to store keys for Ethereum based cryptocurrencies only. Thus, we can see that the Coinbase wallet can hold a higher value of digital tokens compared to MetaMask.
Transaction fees
When comparing the transaction fees of Metamask and Coinbase Wallet, it's important to note that both platforms offer different pricing structures. Both the wallets charge network fees for sending and receiving cryptocurrency which can vary depending on the network congestion and the size of the transaction.
As per MetaMask, the platform charges around 0.875% per transaction. Each user should have a little amount of Ethereum so that they can pay for the gas fees on their first transaction. Besides this, MetaMask wallet does not charge any additional fees.
On the other hand, Coinbase Wallet charges a flat 1% transaction fee on all cryptocurrency transactions. Nevertheless, moving funds from one Coinbase wallet to another is completely free of charge.Furthermore, users might also get charged with a variable fee when trading on the Coinbase platform. This variable fee differs with whatever payment method you choose.
Hence, it is evident that the transaction fees on Coinbase is much higher than on MetaMask, giving the latter and edge over its rival.
Payment methods
Both MetaMask and Coinbase Wallet have more or less similar payment methods that can be used to buy digital assets. The different types of payment methods that a user can link to his Coinbase account are bank accounts, debit cards, wire transfers, PayPal, Google Pay and Apple Pay including many others.
Meanwhile, MetaMask enables users to buy crypto tokens through a direct bank transfer or a credit or debit card directly from their wallets. As for the payment methods, It seems Coinbase wallet is a tad bit better choice as it is easier to find the preferred payment method.
Hardware wallet compatible
MetaMask currently supports five lines of hardware wallet including AirGap Vault, Keystone, Lattice, Ledger and Trezor. On the other hand, the Coinbase Wallet browser extension now supports Ledger Nano Hardware Wallet. The crypto exchange partnered with Ledger in 2022 to release a limited-edition Coinbase-branded Nano X hardware wallet on Ledger's official website.
One can easily integrate Coinbase wallet into the main Coinbase app, giving main Coinbase platform users an easy transition to self-custody. On the other hand, MetaMask has the most active users due to its simple transaction process.
Staking options
Being one of the largest and most well-known cryptocurrency exchanges, Coinbase stands out for its accessibility, being the point of entry for many new investors in the crypto market. This ease of use extends to Coinbase Earn, its staking program, which is comfortably accessible through the company's web and mobile wallets. Via the main Coinbase app or website, eligible users can stake Tezos, Cosmos, or ETH and earn as much as 6% APY
On the other hand, MetaMask has recently launched its staking functionality, allowing users to lock up their Ethereum (ETH) tokens through the new feature via Lido or Rocket Pool to earn financial rewards. While the rewards rates vary, MetaMask claims users can earn a yield of about 5.22% per year on ETH deposits with Lido, and 4.59% with Rocket Pool.
WEN STAKING?

We are extremely happy to announce that you can now stake ETH with Lido or Rocket Pool through the Portfolio Dapp🎉

🔗https://t.co/HVLvcSDbw6 pic.twitter.com/9VkiU5jlsw

— MetaMask 🦊💙 (@MetaMask) January 13, 2023
Which is Safer: Metamask or Coinbase wallet?
Security is a crucial aspect when it comes to cryptocurrency wallets. When comparing Metamask and Coinbase Wallet, both offer solid security features, but they differ in their approach. Coinbase is a centralized exchange that stores users' private keys on their behalf, meaning they are responsible for securing the funds. On the other hand, MetaMask is a decentralized wallet that stores the private keys locally on users' devices, giving them complete control over their funds.
Coinbase Wallet has been designed with security as its top priority as it uses state-of-the-art encryption to protect users' private keys and makes it harder to crack. All transactions are handled by Coinbase itself, so there's no risk of losing user funds if something goes wrong. However, this also means that users don't have full control over their funds when using this wallet. For example, if it were ever hacked or went out of business, users would not be able to claim their funds back from them.
On the contrary, MetaMask's decentralized nature makes it more secure in the event of a centralized exchange hack or if it shut down. Nevertheless, the main problem with Metamsk is it stores users' private keys on their computer or device, which means exploiters can access the funds if they hack into the device.
Which Crypto Wallet is better for storing NFTs, Coinbase wallet or Metamask?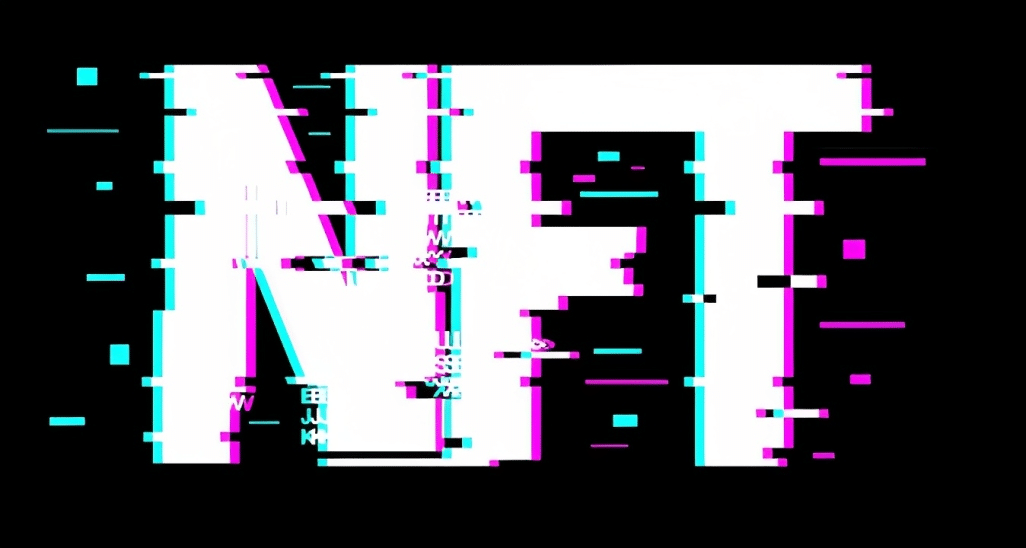 Metamask provides a seamless experience to hold NFTs with just a couple of clicks. It makes it easy to set up multiple addresses for its customers to hold their NFTs at an address that's separate from the cryptocurrency, or users can set up a single address for each NFT they purchase. In addition, the Metamask wallet has a built-in swap feature that allows users to swap currencies in order to buy an NFT.
Meanwhile, Coinbase released a browser extension in 2021, making it easier for users to use their wallet across devices to purchase NFTs and use other dApps. Users can also access dApps through the built-in browser in the mobile wallet. One unique advantage of Coinbase Wallet is the ease of transferring tokens to others by using usernames instead of public wallet addresses. It can make transactions feel more personal and provide a greater sense of security knowing that you're sending assets to the right person.
Thus, both Metamask and Coinbase wallets provide a simple and secure solution for managing and storing these collectibles, making it easy for users to access and manage their digital assets.
Comparative Table: Metamask vs Coinbase Wallet
| | | |
| --- | --- | --- |
| | Metamask | Coinbase Wallet |
| Easy to use | High | High |
| Security | Medium | High |
| Supported Crypto | All Ethereum-based tokens | 500+ assets |
| NFT Support | Yes | Yes |
| Staking Support | Yes | Yes |
| Swap Support | Yes | Yes |
| Desktop Version | Yes | Yes |
| Mobile Version | Yes | Yes |
| Hard Wallet Compatibility | Yes | Yes |
| Crypto Economy Valuation | 95/100 | 98/100 |
Conclusion
After comparing both the wallets we come to the conclusion that although both the wallets offer some great features, the final decision ultimately falls in the hands of the user and their specific preferences. Both Metamask and Coinbase wallets offer almost identical functionalities, but they also have subtle differences. In conclusion, we can say that MetaMask wallet is better for dApps while the Coinbase wallet is better for digital assets.