It is here that you can find Fantom price predictions for 2022 to 2025 if you are interested in making a decision regarding your investments. The purpose of this article is to discuss some of the most anticipated questions that need a lot of attention.
As the FTM token was launched, it was designed with the objective of integrating compatibility between all of the transaction platforms all over the world. With its use of "Direct Acyclic Graph" (DAG) smart contracts, the platform is known for being able to offer a highly scalable network.  
What Is Fantom (FTM)?
As a decentralized finance (DeFi) platform, Fantom is a secure and scalable platform that is focused on developing applications based on smart contracts. The main challenge with older blockchain platforms running smart contracts is that they do not have the speed to handle the fast transactions that they used to.
This open-source platform is being developed by the Fantom Foundation, which was launched in 2018. An American computer scientist by the name of Ahn Byung Ik founded the organization in Seoul in 1994.
With a team of engineers, scientists, and designers who have experience in full-stack blockchain development, the foundation is currently led by Michael Kong, who is the foundation's CEO and chief information officer (CIO).

In December 2019, the mainnet for Fantom was launched. It was called Opera. As part of the smart contract technology utilized by Fantom, Lachesis – a new consensus mechanism – is used. The technology is designed to support Asynchronous Byzantine Fault Tolerance (aBFT) consensus protocols, and the company states that it is faster, cheaper, and maintains high-security standards at the same time as older technologies.
There is a consensus layer on top of the blockchain, and any distributed ledger can be connected to it or to it via ethernet.
Fantom (FTM) Price Prediction 2022, 2023, 2024, 2025
While Fantom has had its ups and downs many times throughout its existence, what it seems to be doing now is as if it is racing to be the first to break the world record. There has been an upward trend in Fantom price since the end of the first half of 2019, but the FTM crypto has begun to correct downwards after reaching a high of $0.034 in early June.
Throughout the first half of the year of 2020, the price of Fantom went through a continuous bearish trend. There is no doubt that Fantom has reached an all-time low of $0.001953, which was recorded on March 13, 2020.
At a later date, the market began a tremendous bull run that resulted in its value going over $0.05 in September 2020. At the end of 2020, however, the Fantom price retested $0.016 at the end of the year after recording significant growth and experiencing a massive downfall after recording significant growth.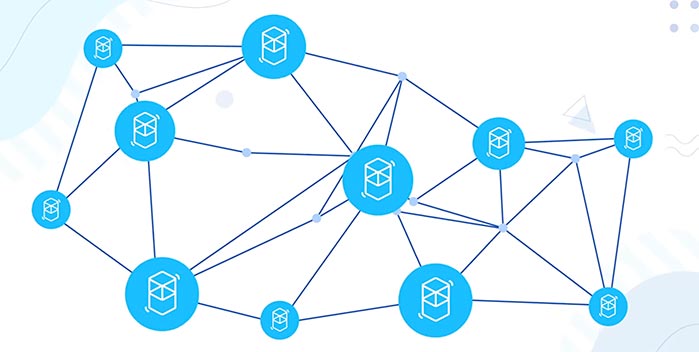 As we look forward to 2022 to 2025, it will be interesting to see what will happen to this coin.
Fantom Price Forecast for 2022
The long-term performance of Fantom cryptocurrency has been closely related to partnerships and community funding, and the trading cryptocurrency market looks back on how the cryptocurrency performed and predicts that the price of Fantom would rise based on these partnerships.
Price Prediction WebSites
As DigitalCoinPrice says, the forecast shows that the price of FTM is expected to cross the level of $0.22 by the end of the year, while Fantom will have reached a minimum fee of $0.18. Additionally, the FTM price is capable of getting a maximum level of $0.26.

Based on the forecasts made by TradingBeasts' analysts, the Fantom price is expected to reach $0.32 by the beginning of December 2022. In the near future, the maximum price is expected to be $0.40. The minimum price is expected to be $0.27. For the end of the month, it is predicted that Fantom will sell for $0.32.

Prediction and Forecast Youtube Channels
Here is a video that Ryan Matta has created about how he predicts the Fantom price for 2022. He believes that FTM has much potential to rise and maybe even reach a price of $6.67 by the end of this year or at the beginning of next year.
Fantom Price Prediction for 2023
There is a possibility that FTM price prediction may have some hazy days in the future due to policy and regulation changes within the government. It will be easy for buyers to forget the next attack mission at the vital level of resistance if FTM Fantom holds the support for a long period of time.
Price Prediction WebSites
According to PricePrediction, FTM price is expected to cross an average price level of $0.33 until the end of the year, indicating a minimum value of $0.32 by the end of the year and a maximum price level of $0.39 when the year ends. Further, FTM is capable of reaching a maximum price level of $0.39 at some point in the future.

The outlook for Fantom in 2023 isn't very optimistic, according to WalletInvestor. This website predicts a maximum price of $0.0483 at the end of April, which could be the case. There is a possibility that the minimum price will be $0.009 in June.

FTM Coin Price Prediction for 2024
Additional short-term and long-term price targets can be found to buy Fantom or sell FTM/USD. It is possible for the coin to have some good news this year as well.
Price Prediction WebSites
It is predicted by DigitalCoinPrice that the price of FTM will cross the threshold level of $0.70 in the near future. There is a possibility that by the end of the year, Fantom will reach a minimum fee of $0.62. It is also possible for Fantom's price to reach as high as $0.77 by the end of the year.

As part of Coincodex's fundamental analysis of FTM price prediction, many factors are taken into consideration. On the basis of the Facebook growth metric, this source suggests the FTM price is not expected to rise above $1.68.

FTM Coin Price Forecast for 2025
The FTM coin is highly promising, and it has the support of all the crypto connoisseurs in the industry who firmly believe that the future price of the coin can rise high by the end of 2025.
Price Prediction WebSites
In accordance with PricePrediction, the price of Fantom is expected to reach a minimum price level of $0.70 by the end of the current year; the expected minimum price level of Fantom by the beginning of the year is predicted to be $0.72; and finally, Fantom may reach a maximum price level of $0.83 by the middle of the year.

FTM price will probably not reach very high levels even in 2025, according to WalletInvestor. It is possible for you to find the price of $0.0192 on this website, which is a very low price compared to many predictions. The minimum is very lower even compared to the past years' prediction on this website. The minimum FTM price prediction for 2025 on WalletInvestor is $0.003.

Prediction and Forecast Youtube Channels
Crypto World believes that FTM is likely to hit new highs in 2025, as shown in a video he published about Fantom price predictions for 2025. During that year, 1,000 FTM will amount to $4900, according to the video's conclusion.
Can Fantom (FTM) reach $50?
Among the members of the crypto community, there are an overwhelming number of people who believe that Fantom will eventually reach $50. However, since Fantom's price is highly dependent on the market, and its volatility is highly unpredictable, there is no way of knowing when the altcoin will reach this level of price.
The question is, however, whether Fantom is even possible to value the token at $50 per token.
Taking into account the coin's growth rate over the past few years, the level of developer activity in the Fantom network, the innovative approach to solving the scalability dilemma, as well as the growing interest of investors in FTM tokens, analysts concluded that FTM has everything it takes to reach $50 within the next few years.

While some of its competitors, such as Cardano, are restricted from further value growth in some cases because of their generous maximum token supply, Fantom, on the other hand, has a lean and fixed total coin supply, which supports its push toward $50. FTM's market capitalization would only grow to a modest $157.75 Billion if such a move was to be undertaken.
Conclusion
We discussed Fantom as the topic of our conversation. There is no doubt that every investment made in it will pay off in the long run due to its potential and relevance. In fact, this is a very good investment if you are planning on holding the coin for a long period of time. Having said that, these forecasts are not usually important when making a decision regarding whether to purchase a product or not.
It is believed by specialists that their conclusions are influenced by technical analyses and external variables. Also, it is a good idea to collect your ideas and then use the forecasts to develop your viewpoint so that you can make an informed decision. The last point that I would like to make is that it is good not to rely too heavily on price predictions.
---
The Price Predictions published in this article are based on estimates made by industry professionals, they are not investment recommendations, and it should be understood that these predictions may not occur as described.

The content of this article should only be taken as a guide, and you should always carry out your own analysis before making any investment.