Crypto Economy is an independent multilingual platform dedicated to Bitcoin, blockchain and the vast world of cryptocurrencies, in which we share and analyze the latest news about existing and future projects in the sector.
Our platform not only provides information but also gives added value to users in the form of useful applications on the site. Such as our exclusive mining profitability calculator, a quotes section of the main cryptocurrencies updated in real time, or our list of ICOs with a useful countdown set to be informed about the relevant dates of each phase of the projects. We continue working on new and interesting tools to offer attractive and valuable content to our readers.
We are a team with true enthusiasm for Bitcoin including all other related projects and are sure of the benefits that the adoption of Blockchain technology can provide. With over 5 years of experience in the sector, passionate in our purpose to raise awareness about the existence of Bitcoin and, therefore, the entire ecosystem that comprises cryptocurrencies.
Crypto Economy Team
ALEXIS VON LOH (Chief Editor)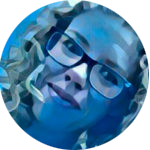 Alexis is the Chief Editor of Crypto Economy, is responsible for reviewing articles, training new editors and implementing new strategies to the editorial team. She arrived in the world of cryptocurrencies in January 2017 and since then has not stopped training and studying about the sector, blockchain and the new projects that appear.
Contact:
---
ALFONSO MARTÍNEZ (SEO & Content Manager)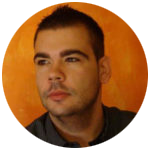 Crypto enthusiast since 2015, lover of blockchain technology, bitcoin, cryptocurrencies and everything that surrounds this incredible sector. He joined the Crypto Economy team in 2018 as a content editor specializing in SEO. He is currently the SEO and Content Manager of the team. He is also responsible for the social networks of the platform.
Contact:
---
CARLOS TEODORO (PR Manager)

Cryptocurrencies enthusiast, bitcoin lover and everything blockchain technology represents, Carlos is our public relations manager and the head of the commercial department. In his spare time he likes to write some articles of interest about the sector for our readers and create images. He belongs to the Crypto Economy team since 2017.
Contact:
---
OMAR JONES (Writer)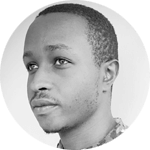 A Senior News Editor with Crypto-Economy. Responsible for researching and writing on breaking news and featured reports. Introduced to cryptocurrency in 2016, and now educating learners and investors in the blockchain industry during his free time. Omar strongly believes in blokchain, bitcoin and cryptocurrency technology and is sure they will go far.
Contact:
---
DALMAS NGETICH (Market Analyst)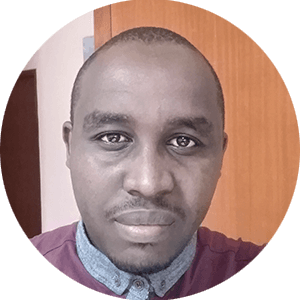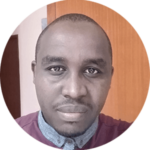 Dalmas is a very active cryptocurrency content creator and a highly regarded technical analyst. He has worked in various media as an analyst. He is passionate about blockchain technology, the futuristic potential of cryptocurrencies and enjoys the opportunity to help educate bitcoin enthusiasts through writing about his knowledge and analysis of coin price charts.
Contact: 
---
Contact us:
Crypto-Economy.com is operated by:
Blackriver Capital, S.L.
Pol.Ind.Empresarium C/Ajedrea 14
50720 Zaragoza (Spain)
Tel: +34 976 583 150