The cryptocurrency market has been moving at a "snail's speed" in the past 24 hours with Bitcoin (BTC), Ethereum (ETH) and most of the top-ranking altcoins trading almost flat. The Fear & Greed Index for the digital assets industry has returned to the state of "extreme fear" as the Feds continue to increase interest rates.
According to CoinMarketCap, although Bitcoin (BTC) is trading marginally higher in the last 24 hours, the flagship token is almost stagnant below $17,000. BTC has declined 1.59 per cent in the past seven days which is nearly three-quarters down from its record high of $69,000. At print time, BTC is hovering at $16,819.
Bitcoin's dominance over the past day has also dropped 0.04 per cent to 38.45 per cent. This means investors are weighing on economic indicators before the US Federal Reserve's Federal Open Market Committee (FOMC), slated for next week.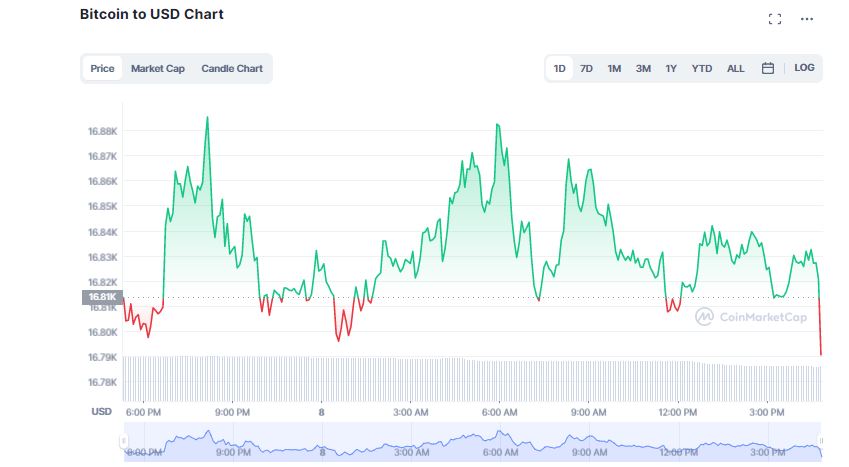 Can BTC Hit $17K?
BTC will face its next immediate support at the $16,787 level. A number of crypto strategists anticipate that if BTC hits that support, bears will likely take advantage of it and try pushing the cryptocurrency toward the $16,000 level. However, there is a possibility of an upward trend if bulls can take BTC above the $17,000 level. Following the FTX bust, Bitcoin (BTC) plunged to a two year low as the price degraded to breach below $16K.
Ethereum (ETH) along with most of the high cap altcoins witnessed a meek performance in the past 24 hours. ETH managed to gain 0.023 per cent to trade at $1,233. The world's second largest cryptocurrency shrank over 3.70 per cent in the past one week. In a statement, Edul Patel, CEO at Murudex explained,
"Ethereum fell to $1,200, suggesting that the bears have overpowered the bulls. ETH's next support lies at $1,151 and resistance at $1,331."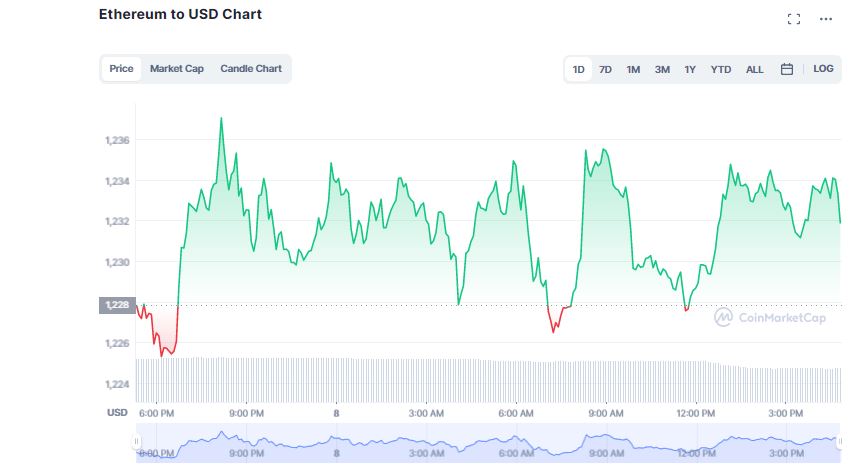 Extreme Fear Grips Crypto Market
Meanwhile, Cardano (ADA) and Polygon (MATIC) experienced negligible gains, hopping 0.06 and 0.79 per cent, respectively. Polkadot (DOT), Solana (SOL) and Litecoin (LTC) have been charting slight losses in the last 24 hours. On the other hand, popular memecoins such as Dogecoin (DOGE) price slipped 0.36 per cent whereas Shiba Inu was up by 0.46 per cent at $0.000009.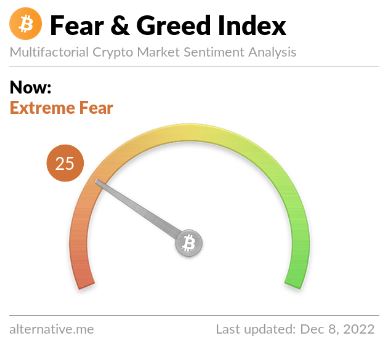 It seems risk aversion stemming from fears of another hike in interest rates have dented investor sentiment.