The number of cryptocurrency influencers on Twitter has grown leaps and bounds in the recent past. These influencers help individuals to understand new projects, express different crypto tips and provide myriad crypto-related news and information through their tweets. Let's take a closer look at the leading cryptocurrency influencers on Twitter in 2023 who can give you reliable and genuine crypto advice.
What is a Crypto Infuencer?
Over the recent couple of years, blockchain and cryptocurrency have garnered an astronomical attention from investors and traders all around the world. Investors, traders and crypto enthusiasts seek the insights of these crypto Twitter influencers to take advantage of opportunities in the digital assets space as they seem to be considerably better at comprehending the subtleties of the asset class.
However, ever evolving regulations, blockchain tech concepts, highly unpredictable market trends and the influx of scammers have spooked a number of users who wish to join the crypto bandwagon.
In order to simplify these hindrances, just like any other web community, influencers in the crypto space use various social media platforms such as YouTube, Instagram, and Twitter to churn out content that focuses on cryptocurrency and the Web3 subculture created around it.


Why Choosing the Right Influencer is Important?
On the flipside, it has been observed that several crypto entrepreneurs hire influencers to push up the value of their digital currencies, hoping to ignite the sort of online hype. Major celebrities such as Kim Kardashian, Madonna, Paris Hilton, Justin Bieber, Tom Brady, Gisele Bündchen or Gwyneth Paltrow among many others have participated in promotions of cryptocurrencies and NFTs, sometimes the projects promoted by these superstars have not worked very well so even their image has been affected, which is why when following a cryptoinfluencer we must seek knowledge of the sector and not the popularity of the person.
Since, Twitter is the most effective social media platform for influencer marketing and connects with a larger audience, cryptocurrency influencers too have a wide array of possibilities to create and distribute original content to interested followers. Twitter is also a fantastic platform for networking with other cryptocurrency enthusiasts worldwide.
Therefore, the below mentioned top crypto influencers on Twitter can ensure you always receive the most up-to-date news and receive proper guidance about what's happening in the burgeoning world of crypto.
Top Crypto Twitter influencers
Bitcoin Archive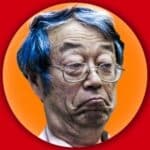 Bitcoin Archive is highly credible for its reliable news, consistency and purposeful commentary. It is a one-person account run by its host, Archie. There are several updates each day with apposite information for individuals looking for the best crypto Twitter accounts for breaking Bitcoin (BTC) news.
---
Andreas M. Antonopoulos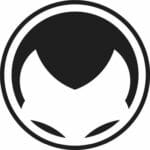 Andreas M. Antonopoulos is one of the biggest Bitcoin (BTC) ambassadors with one of the best crypto Twitter accounts for Bitcoin investors and enthusiasts. Andreas' Twitter account has brought many crypto news, memes and entertaining anecdotes about the digital asset sector. His weekly or bi-weekly information is valuable for both new and seasoned investors.
---
Ben Armstrong (BitBoy Crypto)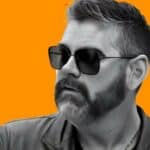 He is is best known as BitBoy Crypto and one of the most well-known crypto influencers in today's world. Ben who has nicknamed himself "the Alex Jones of Crypto," even flew to the Bahamas in an attempt to track down Sam Bankman-Fried in person after the FTX debacle. He provides live streams and updates on what's happening in the crypto space so that users can always stay informed.
---
Tone Vays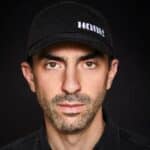 Tone Vays is a derivatives trader and analyst who used to work in Wall Street before jumping on the crypto bandwagon. He offers regular insights on different types of crypto news, digital security and evolving trends in the crypto space. Interesteringly, Vays is also the founder of several securities and crypto events where he puts forward valuable advice for both rookie and seasoned investors.
---
Whale Alert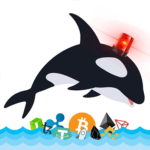 Is a tracker that sends out a tweet containing details of whales' transactions, including price and coin used among other. Cryptocurrency whales are individuals or entities that own large quantities of a specific cryptocurrency. Generally speaking, a crypto whale is an entity that holds enough digital currency to significantly influence market prices by trading significant amounts of coins and tokens. In order to prepare onself to market fluctuations, you should follow Whale Alert.
---
Wendy (CryptoWendyO)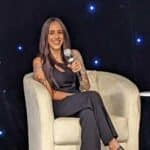 Wendy is known for commentary, news and insights about crypto trading, as well as her perspective on crypto markets. She supplies with detailed technical analysis (TA) movements including decentralized finances (DeFi) and non-fungible projects (NFT). At the time of writing, CryptoWendyO has her account in private mode, but you can send her a follow-up request.
---
Carl Runefelt (The Moon)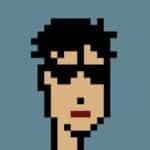 Carl Runefelt, also known as The Moon is the founder and CEO of The Moon Group, a crypto investment and consulting company. He has millions of followers on Twitter, Instagram, TikTok and YouTube while appearing on the Forbes 30 Under 30 list.It seems have you have a good reason for wanting his crypto advice and investment strategy since Carl and The Moon Group have already invested in nearly 400 crypto startups. He is a staunch believer in everything that revolves around decentralization and cryptocurrency.
---
PlanB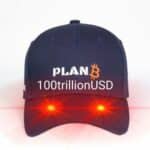 This crypto influencer has created the stock-to-flow model, and is popular in the world of crypto for his predictions and analyses. PlanB provides posts and retweets information multiple times every day especially with with graphs and charts that makes this account even more appealing. He currently has almost 2 million followers and a YouTube channel where he uploads videos on a regular basis.
---
The Crypto Dog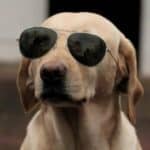 The Crypto Dog was an early Bitcoin (BTC) adopter, first investing in and mining the original cryptocurrency in 2011. He embarked on his Twitter journey in 2017 sharing different kinds of information on crypto investing, news and innumerous other topics related to decentralization. While some of his posts are original, he keeps retweeting a lot of valuable inputs multiple times every day.
---
Lea Thompson (Girl Gone Crypto)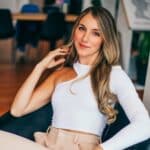 She is known as the Girl Gone Crypto who posts engaging crypto content and explains various crypto related topics such as DeFi, hardware wallets in a fun and entertaining way. If you are looking for a fascinating approach to understand crypto news and developments, do follow Thompson. Her analyses have appeared in important media such as Bloomberg, The Times, Vice, Time Magazine, NY Post, ELLE, Vogue Business, etc.
---
Christopher Jaszczynski (MMCrypto)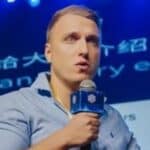 He is one of the most popular and influential crypto personality with a whopping 1.2 million followers on Twitter. He has won the coveted award of the top crypto influencer of 2022 at the AIBC Summit held in Dubai. Better known as MMCrypto, Jaszczynski has lived the "Rags to Riches" story. He was a former taxi driver before plunging into the sea of cryptocurrency with advises ranging from the market to long-term predictions on the overall digital assets industry.
---
Stefan Jespers (WhalePanda)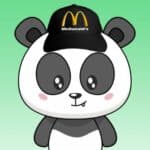 He is better known by his pseudonymous Twitter handle WhalePanda boasting more than 294,000 followers. He considers himself as an "angel investor" and "crypto OG." WhalePanda often tweets about Bitcoin and crypto adoption and was notably against the proposed Bitcoin SegWit2x fork of 2017. It is worth noting that He predicted a 2020 Bitcoin price low of $7,600 and a high of $21,000. Bitcoin's actual low came in around $3,860, and its 2020 high hit roughly $29,500, based on data from TradingView.
---
Dan Held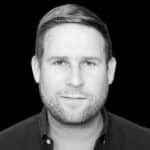 He was formerly the Director of Growth Marketing at Kraken, one of the world's biggest crypto exchanges. Held had previously launched Bitcoin data app ZeroBlock. Being in the crypto world has provided him with vast knowledge of the nitty gritty of the industry. He has long been bullish on Bitcoin (BTC) and predicted that 2020 would be the beginning of a major bull run for BTC, which came true. With over 656K followers on Twitter, Held is a cryptocurrency influencer that you must follow.
Layah Heilpern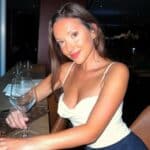 She is another prominent crypto influencer on the list explaining the benefits of cryptocurrency. Heilpern has written a book on Bitcoin and continues to post a wide range of content which includes Web3 and DeFi. She has a youtube channel where she broadcasts her show "The Layah Heilpern Show" which is also available on spotify and Apple Podcasts.
---
il Capo Of Crypto (Crypto Capo)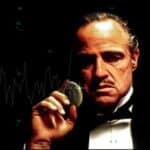 He is a Crypto analyst and Twitter influencer whose insights are trustworthy and helpful. His tweets and posts are backed by thorough research into crypto's evolution and historical context. His tweets are highly supported by the community, achieving thousands of likes and retweets on each one of them. He has almost 750,000 active followers.
---
Mac (MacnBTC)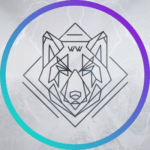 If you want to learn cryptocurrency investing and trading, follow Mac. This Twitter account is mainly dedicated to crypto education. Mac uses his Twitter account to help readers learn important insights and actionable ways to invest intelligently. At the time of this writing, Mac has more than 350,000 followers from all over the world.
---
Conclusion
Following the best crypto Twitter accounts is a good way to stay informed about crypto markets. These accounts will help you learn more about the complicated, ever-changing world of cryptocurrencies, NFT, Web3 and about the decentralized economy.
Important: This article is only for educational purposes and we do not solicit investing money into something that you do not understand. Please do consider a financial advisor if you wish to get into the world of crypto.