Electroneum has taken bolder strides in expanding its influence in Africa as its coin ETN got listed on the South African cryptocurrency exchange, Artis Turba. The electroneum token is available for trading as part of a pair with the South African Rand (ETN/ZAR), as well as Bitcoin and Ethereum (ETN/BTC, ETN/ETH).
Being paired up with the South African national currency sets the cryptocurrency up for an enormous potential for wider exposure to the masses which may hopefully turn into mainstream adoption. The electroneum official twitter page confirmed the news as follows:
"#ETN is now available to trade in South African Rand (ZAR) for the first time! Huge thanks to the @ArtisTurba team for making this happen and helping us take a massive step towards mass adoption in South Africa."
Electroneum went on to welcome the new development as something that goes beyond being just another listing, to a positive and tangible influence on disadvantaged people's lives. The platform has highlighted ETN rewards which can be earned through mining on mobile devices as a potential way of improving earnings for disadvantaged populations.
Headquartered in the Gauteng province of South Africa, Artis Turba is a cryptocurrency exchange which was built with the ultimate aim of bringing blockchain technology and cryptocurrency to both the average and trained user.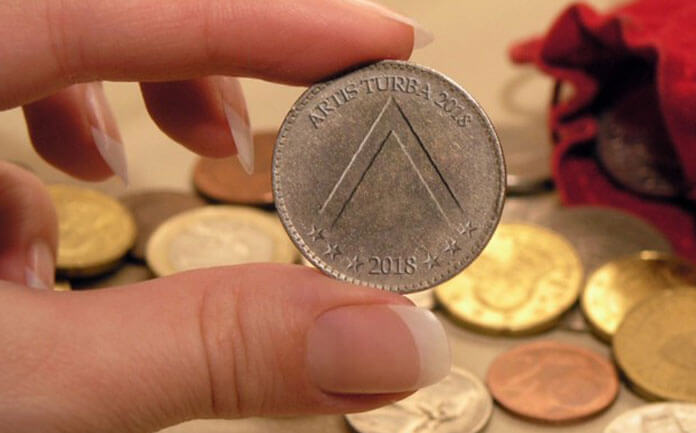 Like most exchanges, Artis Turba has its own digital currency known as Artis which was built based on the Ethereum blockchain. There is a total of 350, 000 000 Artis in existence and holding it on the exchange incurs some interesting benefits.
For instance, holders of Artis are entitled to a reward program known as the "Artis Affiliate Reward Program" (AARP) which distributes half of the revenue earned from transactions fees to the holders. The funds are distributed on a daily basis with the calculations based on the 24 hour trading volume.
Apart from the ETN/ZAR, the exchange boasts of six fiat/crypto trading pairs involving the South African Rand. These include ARTIS/ZAR, BTC/ZAR, ETH/ZAR, DGB/ZAR, TRX/ZAR and XRP/ZAR.