BitTorrent has released more information about its upcoming crypto card, which includes pre-order dates, costs and more specifications. The GRID cryptocurrency card is prepaid and can be reloaded with various amounts of TRON (TRX).
This update comes a few days after TronCard, a full-featured TRON wallet, announced the upcoming launch of the BitTorrent (BTT) card. The pre-order date and time for the GRID X BitTorrent cryptographic card has started today at 8 pm UTC. The Grid card can be loaded with TRON (TRX) in three different quantities:
15,000 TRX
50,000 TRX
100,000 TRX
GRID card
The card is built as a single-use card, which basically means that it is pre-loaded with TRX and, therefore, can not be reloaded with TRX after purchasing it. Card users get rewards for the TRON (TRX) they have on their cards.
However, these rewards (in the form of BTT) will decrease depending on the amount of TRX spent. It is important to keep in mind that the user does not have the capacity to increase the amount of TRX in a single card; the amount of cryptocurrencies on the card grows over time.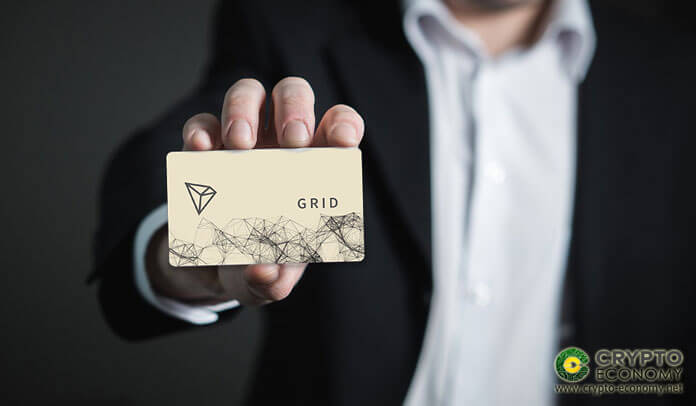 The owners of the card will be rewarded with variable amounts of BTT token, as well as monthly BTT airdrops. The rewards on the card continue to grow even if the user does not spend funds. The card can be compared to a savings account.
For example:
With a card with 15,000 TRX, the amount of MTB is equal to 1,500 and the airdrop per TRX is 0.1.
With a card with a value of 50,000 TRX they get 6,000 BTT and the airdrop per TRX is 0.12.
Holders of 100,000 TRX per card get 13,000 TRX per card and the airdrop per TRX is 0.13.
The available TRX earns a fixed annual interest rate of 1.5%, which implies that the amount of TRX balance grows only with maintaining a balance.
Other characteristics of the GRID card
It does not require maintenance.
The card never expires.
No account service fees are required.
No knowledge of the use of private keys, exchanges or blockchain is required.
It is anonymous.