TronCard powered by Grid, a new concept in carrying and using cryptocurrencies has announced its first partnership with BitTorrent. According to the announcement on Reddit, "GRID X BitTorrent celebrates the introduction of BTT on the open-sourced file sharing platform.''
TronCard Features
According to Medium, TronCard is a fully-featured TRON wallet hosting a number of security features to prevent tampering, including NFC and QR options to transfer TRX. Interfacing with Poppy and other popular TRON wallets and including these powerful features makes TronCard a truly versatile TRX payment method. The TRON-powered payment card was designed as an open platform that works with any applications and wallets in the TRON ecosystem as possible.
The TronCard aims to promote the adoption and integration of cryptocurrency into daily life through the TRON Network. The card provides a decentralized crypto payment solutions just as mentioned above and has a QR code and magnetic stripe for account recognition by point of sale devices.
The platform is also quite secure. This is because, at Troncard.io the secure pin and registration code sent with your Troncard allows you to access to your Troncard dashboard. Through this dashboard you can recover the TRX balance from a lost or stolen card. You will be able to reload Troncard with more TRX or withdraw TRX to any other TRON compatible wallet. Troncard is also compatible with any TRC10 tokens.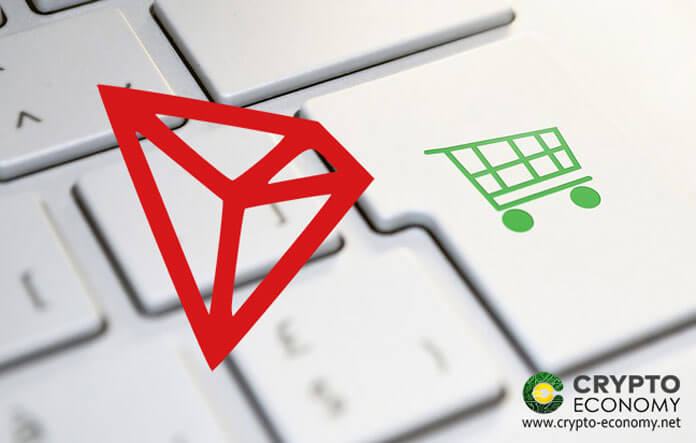 The BitTorrent Troncard Powered by Grid
This BitTorrent (BTT) card enables its users to receive, store and use BTT on the go. It has quite an easy to use interface that is intuitive enough for any new user and requires zero knowledge of wallets, exchanges, the blockchain or decentralization. The card is at the same time sophisticated enough to address the needs of crypto experts.
TronCard and Grid provide users with a, not just secure and anonymous, but also smart TRON wallet accessible through the card that looks more like a normal credit card. Because both Troncard and Grid are built on the TRON platform, they are both fully compatible with any cryptocurrency wallet that is equipped to work with TRX.
About Grid
Grid presents a new concept in prepaid cards. These cards are preloaded with TRX in an amount that is equal to the purchase price. Just like normal prepaid cards, the Grid card is easy to use and fits easily in your wallet. It however differs from traditional prepaid cards in the sense that it earns users rewards on the TRON they hold.
TRX balances on a GRID card will earn rewards at a standard 2.5% annual rate. Troncard balances will earn rewards at variable annual rate of between 2.5% minimum up to 3.5% maximum. Troncard's rate may vary depending upon the use of your card.