Welcome to a new weekly recap with all the news that were happening during the last days. Were you expecting a week with good news and that we would tell you that BTC would be worth $70,000 again?…. Well, at least the weekend is starting soon.
It seemed that after the collapse of LUNA several months ago, both companies and investors were going to learn from their mistakes and avoid further catastrophes that would leave thousands of users adrift and millions of dollars in losses. But guess what? None of that happened and we ended up last week with news that is still shaking the cryptocurrency world: the bankruptcy of one of the most important exchanges in the market, FTX.
Far from being an isolated event, if anything, the fall of LUNA made it clear that the cryptocurrency market is made up of many interconnected dominoes. As long as everything remains relatively stable, all the pieces will remain in place. But the slightest breeze can cause one piece to fall causing the rest to meet the same fate. And this time the piece that fell was a big one.
And of course, we didn't have to wait long to see other companies fall as a result of the earthquake caused by FTX. Blockfi was the first to be dragged into the abyss, followed by Genesis Block, and the truth is that it won't stop there. In the coming days we will undoubtedly see more companies take away the dreams (and money) of thousands of bitcoiners who thought they would get rich holding cryptocurrencies. So we are sure that right now you are wondering if your trusted Exchange is going to take your savings to the Bahamas or if they are safe, we leave you some tips that may be useful.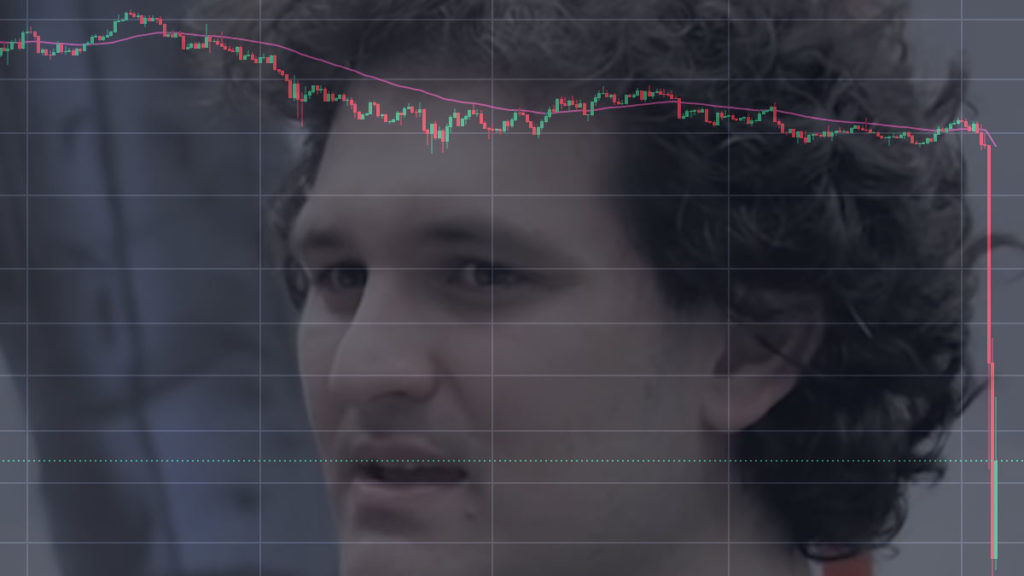 So what did Sam Bankman-Fried, better known as "the new Do Kwon," do when he saw his company go under? We're going to give you two options to see if you can guess….
Option 1: He acted like a leader, leading his employees and bringing peace of mind to investors.
Option 2: He went completely crazy and started posting nonsense messages on twitter.
You answered option 2, didn't you? Of course you did, nothing can surprise those of us who have been inside the crazy world of cryptocurrencies for a while now. Although this took by surprise the more than one million FTX creditors who, of course, vented their anger against SBF.
So what happened to the major cryptocurrencies after the FTX debacle? We don't even need to give you options. They obviously suffered a further drop… Undoubtedly this 2022 is not being the best year for cryptocurrencies, but some specialists are still optimistic about what will happen with Ethereum and Bitcoin. Although, on the other hand, Solana seems to be showing symptoms of a death foretold.
Among the multiple consequences that the current situation of the market and companies related to blockchain and cryptocurrencies will have, there is one that not many are aware of. We are talking about the increasing meddling of governments and regulatory agencies in the crypto ecosystem. And the fall of big companies like FTX comes as a ringing endorsement for them to justify new and more aggressive regulations around the world.
In fact, CBDCs are getting closer and closer to becoming a reality in many countries, whose governments want to go back to controlling the money that, thanks to cryptocurrencies, moved without restrictions giving real financial freedom to users.