Non-fungible token (NFT) marketplace bigwig, OpenSea, announced a lay-off of around 20 per cent of its employees.
On July 14, OpenSea CEO, Devin Finzer, said that the company would cut a fifth of its staff as the cryptocurrency market downturn pushed some companies to the point of bankruptcy. Yesterday, one of the biggest crypto lenders in the world, Celsius Network, filed for Chapter 11 Bankruptcy in New York, after the recent sell-off in the digital asset sector resulting in a severe financial crucnch. Leading crypto firms companies including,  Coinbase and BlockFi among others, have already announced mass lay-offs.
Today is a hard day for OpenSea, as we're letting go of ~20% of our team. Here's the note I shared with our team earlier this morning: pic.twitter.com/E5k6gIegH7

— Devin Finzer (dfinzer.eth) (@dfinzer) July 14, 2022
OpenSea's Plan for the Next 5 Years

According to the announcement, Finzer, assured in an internal memo to employees that the company would provide severance and healthcare coverage into 2023, as well as accelerated equity vesting, for those laid off. He emphasized that the layoffs will put the company in a position to buckle for the next five years of depressed conditions at OpenSea's current volume and not have to have further lay-offs. Finzer reiterated,
"The reality is that we have entered an unprecedented combination of crypto winter and broad macroeconomic instability, and we need to prepare the company for the possibility of a prolonged downturn."
Finzer believes that the company will see an explosion in innovation and utility across NFTs even during the ongoing crypto winter. As uncertainty over cryptocurrencies prevailed in the minds of investors, prices of major cryptos, including Bitcoin (BTC) and Ethereum (ETH) noted signs of weakness. The CEO of the NFT giant expressed,
"With the hard (but important) changes we made today, we're in an even better position to capture what will soon become the largest market on the planet. When the global economy is uncertain, our mission to build the foundation for new, peer-to-peer economies feels more urgent and important than ever. Winter is our time to build."
Crypto Winter has Ravaged the Industry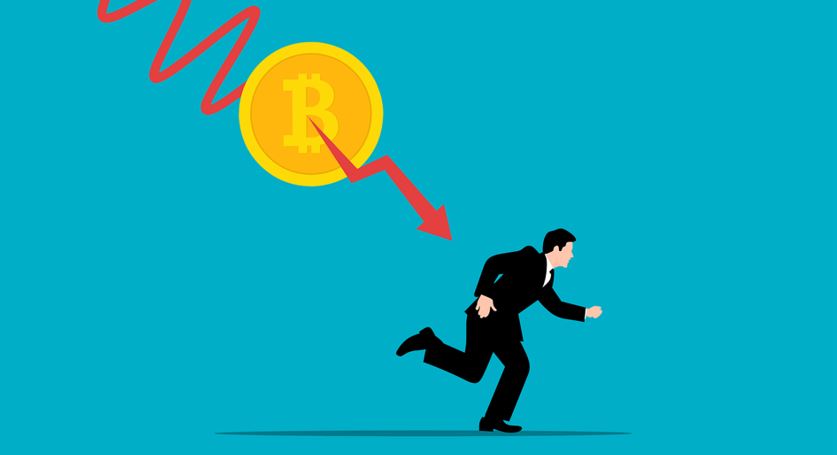 Recently, Vauld, a Singapore-based crypto lending and investment firm announced that it has halted withdrawals and deposits for its more than 8,00,000 clients. Vauld's CEO, Darshan Bathija, said in a blog post that unstable market circumstances have created "financial challenges" for the company. The CEO also announced that investors had withdrawn over $197 million in the past few months. 
A few days ago, another prominent crypto lending platform, Voyager Digital, disclosed that it had filed for bankruptcy. In its Chapter 11 bankruptcy petition, Voyager stated that it had over 1,00,000 creditors, assets between $1 billion and $10 billion in value, and liabilities in the same range.