The global financial recession has adversely impacted a considerable number of businesses. Several organizations are left with no other option but to cut their employee base. This difficult step will help them to keep their firms up and running in a profitable or break-even profit ratio. Coinbase is amongst the many organizations that pulled off a similar move with a heavy heart. The popular cryptocurrency exchange, Coinbase had to let go of about 18% of its talented employees. This decision will impact around 1,100 staff members.
Coinbase was forced to make this decision amid the plunging of stocks and cryptocurrencies. Coinbase's CEO, Brian Armstrong, recently came forward with the statement that the organization managed to grow considerably over a shorter time frame. As a result, labor costs also grew considerably. However, things got difficult to manage due to the uncertainty of the market.
What is Next for Coinbase?
It was announced that the layoffs would commence on the upcoming Tuesday. The process will thoroughly follow all the local guidelines laid down for non-American workers. Even after cutting off about 18% of its workforce, it is expected that Coinbase will still have over 5000 employees.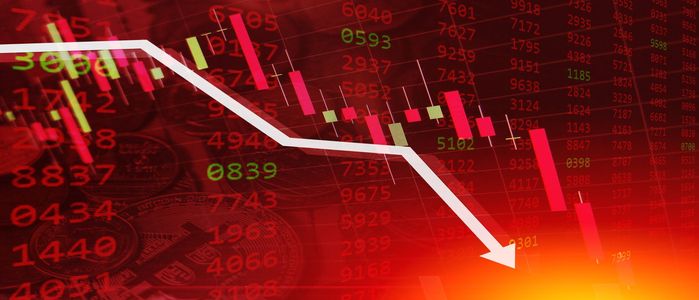 On the other hand, despite being laid off, former employees would still be provided with the benefits of 14 weeks of severance, 4 months of health insurance as well as different job searching resources. It is also important to consider that the stock of Coinbase fell by 6% right after its announcement. The stock is down by a whopping 85% from its all-time high of November last year.
As stated by Armstrong, down markets are required to be tackled in a different way. Also, a different mindset is required in order to understand them. A continuous recession could inevitably result in a different crypto winter that could last much longer than expected.
Due to weakness in the crypto market, Coinbase's trading revenue saw a massive decline in just a few days. Armstrong also defends the firm's actions by stating that their step of laying employees off would make things easier to be managed even in cases of a prolonged recession.
Just last week, Armstrong stepped forward in order to lash out against the employees who started a petition in an effort to remove higher officials as a response to the firm's hiring freeze. Nonetheless, a similar laying-off move was taken by BlockFi. Thus, it indicates that several crypto organizations are going through a tough phase.