After seeing talk about the Protocol Layer and the Utilization Layer, in this article we want to continue deepening about the NIX Platform Technology. This time we will talk about another of its layers, the Communication Layer.
In the NIX ecosystem, both users and developers or companies interested in their technology can create their own network and connect it to the main NIX network, without this affecting or requiring major protocol changes in the networks of any of the parties.
The objective of these side chains is to allow the network to be customized without the need for a change of protocol of the main NIX network, which will help solve the management of the supply chain through blockchain technology.
"Branching outward, the NIX architecture allows the creation of any layer of chain-to-chain communication to use the privacy features offered by NIX." states the NIX team.
Smart contracts focused on privacy allow dApps to fill the space for cross-chain communication protocols.
"The communication layer integrates blockchain platforms with legacy systems, which allows dApps or ICOs created on the $ NIX network to access several #blockchains in a manner independent of privacy. This is facilitated through privatized atomic exchanges of chain crusade." They say from their Twitter.
The Ghostnode, in addition to being a fundamental part of the NIX protocol layer, are also responsible for meeting the requirements of the consensus, approving and complying with cross-chain protocols, which automates the privacy of the network.
All elements of the smart contract that require autonomous privacy processing depend on the Ghostnodes NIXs to comply with those requests.
NIX Ghostnodes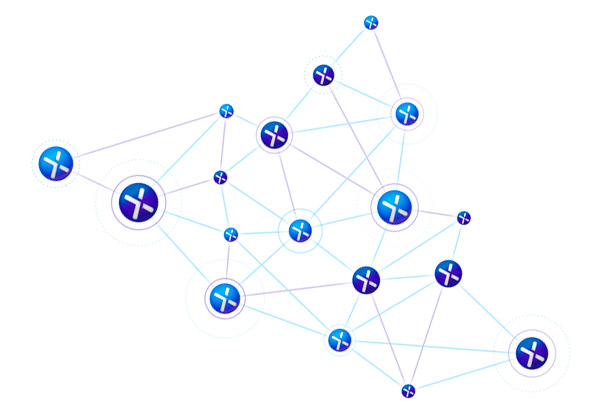 In order to configure and maintain one of these Ghostnodes, a guarantee of 40,000 NIX is required, which must be sent to a non-standard 'G' address inside your own wallet.
The greater the number of Ghostnodes, the greater the transaction power and network security.
The benefits of maintaining a Ghostnode are:
Ghostnode Rate Group: 0.25% processing fees for Ghost Protocol privacy transactions are granted to Ghostnodes NIXs, these rates are distributed to all active Ghostnodes in each block of 720 blocks / ~ 24 hours.
Block rewards: NIX Ghostnodes earn a share of block rewards.