Brazilian football club Avai Futebol Clube has just announced the launch of its initial coin offering (ICO) with a $ 20 million goal in capital raise.
According to Inside World Football, on September 12, the second division soccer team reported it has just partnered with blockchain firm SportyCo and football investment specialist Blackbridge Sports, in order to carry out its fund raising campaign, becoming yet another sport team recurring to blockchain technology and this crowdfunding modality to fulfill its financing purposes.
"Our goal is to raise $20.46 million US dollars, with a minimum cap of 8 million dollars. A maximum of 20.46 million tokens (93%) valued at $1 will be available for purchase in the Crowdsale. A maximum of 1,540,000 AVAI Tokens (7%) will be retained by Avai FC," the club stated.
Marko Filej, co-founder of SportyCo, commented that the AVAI token – the name given to the club's native cryptocurrency – will be used for the acquisition of exclusive merchandise and several other benefits.
"With this initial coin offering we are opening a new chapter in football and the sports industry in general…in the beginning token holders will be able to purchase merchandise, tickets and unique experiences with the token. In the future this will be upgraded," Filej said.
For his part, the president of the Avaí Futebol Clube Francisco José Battistotti, was pleased with the idea of an ICO for fundraising:
"With our ICO, we are actively targeting a global football fan base, while engaging all Avaí FC in Florianópolis and Brazil, working together towards our goal – to become a stable member of Brazil's Série A and qualify for the Copa Libertadores."
The tokensale is scheduled for October 3, with the AVAI coin valued at $ 1 and the ICO lasting for a month.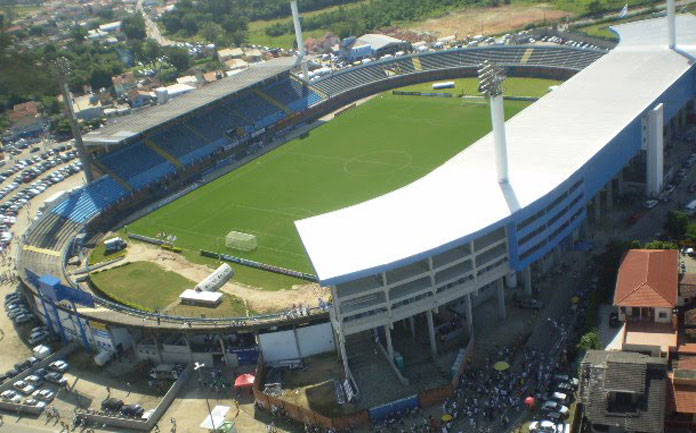 Becoming a trend among football clubs
While the announcement is more than noteworthy, this is not the first time a football club – or a high-profile person related to this sport – has reported engaging with blockchain technology for this, or a similar end.
As Crypto-Economy reported just a few days ago, worldwide renowned French football club Paris Saint-Germain will be launching its own cryptocurrency to strengthen its bonds with its fanbase, aiming to become the first soccer team to issue a Fan Token Offering (FTO).
And on May, the also Brazilian F.C. Cruzeiro went on to launch an ICO that would give them the monetary strength to build their new football stadium.