Renowned Football Club Paris Saint-Germain (PSG) announced the launch of its own cryptocurrency to incentivize its fans in interacting more with the team.
Via local news outlets in France, this September 11 it was reported the alliance of one of the world's most popular football club with Socios.com, a blockchain startup headquartered in Malta.
The team – which enlist soccer superstars such as Neymar and Edison Cavani, seeks to optimize its bond with fans through its own cryptocurrency, with which they can obtain exclusive benefits and even be part of a new way of interaction, that is, users will be able to vote and decide on several strategic affairs for the team.
The coin – to be developed by Socios – will be based on Ethereum's ERC20 protocol, the common choice of several companies for the creation of their own tokens. Marc Armstrong, chief of Strategic Alliances at the Paris Saint-Germain, commented:
"Always at the forefront of digital innovation, Paris Saint-Germain is determined to leverage the opportunities that cryptocurrency can provide. This revolutionary technology will have an important impact on the club's overall business strategy and the way we engage with our fanbase. We are pleased to welcome Socios.com to the PSG family."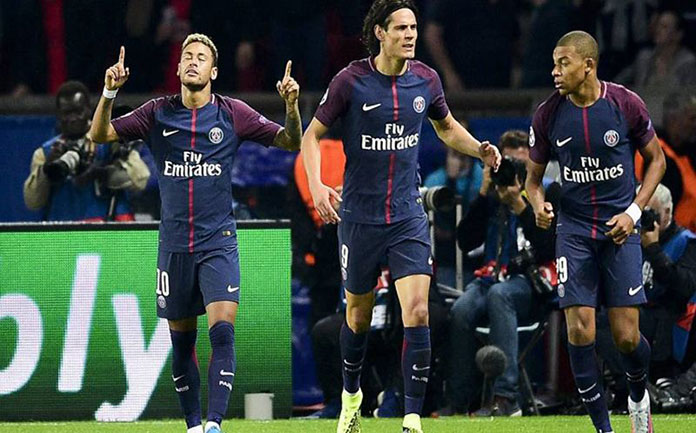 Armstrong explained in an official statement that the PSG aims to become the first football team to launch a Fan Token Offering (FTO) globally to explain the benefits cryptocurrencies can offer.
Football and Blockchain
Although it may be the first F.C. to launch its own token under said modality, it is not the first time soccer and blockchain are seen together in news and other publications, as high-profile people from this sport like Lionel Messi, Andrés Iniesta, Ronaldinho and James Rodríguez, have also decided to bet on innovation.
In Rodríguez's case, the JR10 Token was also released with the purpose of improving the bonds with his fanbase and offer them exclusive benefits. To this end, he partenerd with crypto firm SelfShell, a cryptocurrency mining startup.
But this is not the only use this sport has found for this technology. As Crypto-Economy reported at the time, Brazilian club Cruzeiro also opted for the initial coin offering (ICO) modality, in order to fund the building of its new football stadium in Cachoeirinha city, Rio Grande do Sul.
The sport, hand-in-hand with blockchain technology and cryptocurrencies, is yet another example of the mass adoption this important innovation is enjoying in different sectors. In a way, it could say that it keeps scoring goals despite the bunch of yellow and red cards it has been receiving lately.