Bitcoin [BTC] has been falling for four straight days. While from the outside looking in, it may seem that the latest price movement has only strengthened the concerns regarding the death cross, but do not let the speculations fool you.
Bitcoin's death cross finally transpired in the wee hours of the 19th of June. The ongoing consolidation and the coin's Spent Output Profit Ratio [SOPR] oscillating between profits and losses, which suggested an uncertain Bitcoin's macro view after the market-wide capitulation in May, was not good news either. The price of the crypto asset was currently hovering at $35,980 as it fell close to its support zone.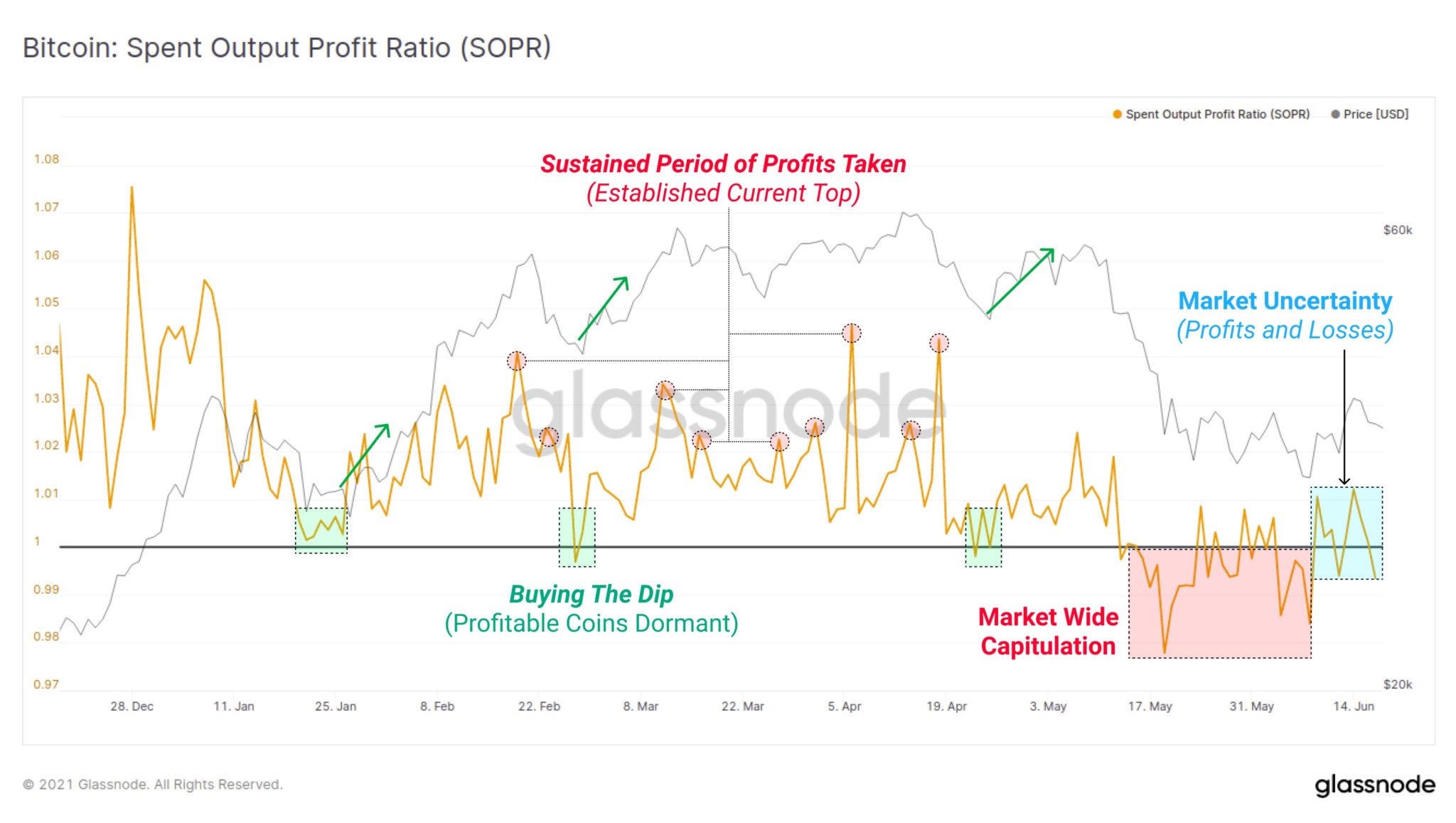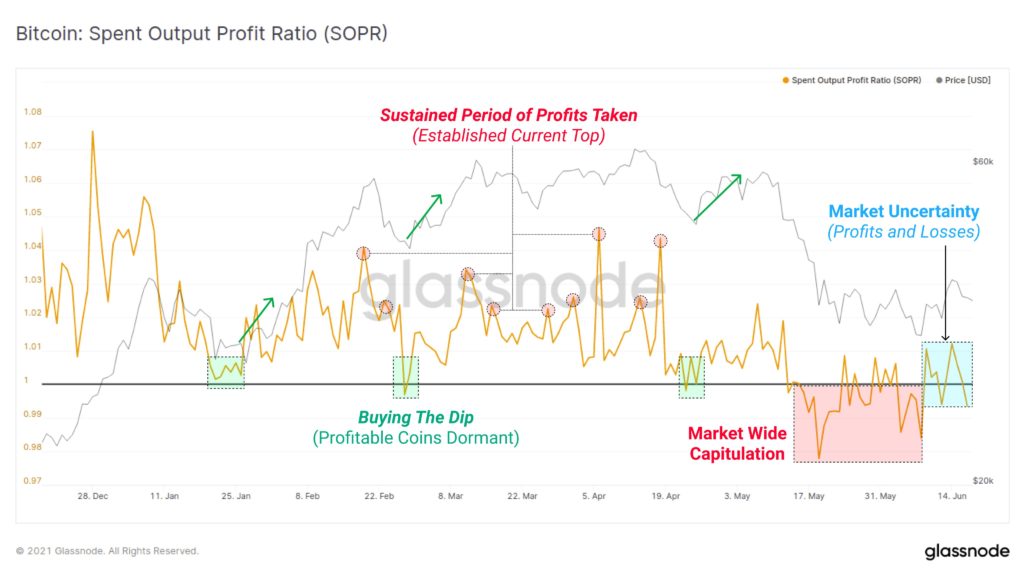 However, this does not necessarily mean a shift to the bearish zone. There remains indecision in the market. This could be attributed to the small traders who appeared restless.
On the brighter side, the crypto miners remained positive about the bigger picture as they continued to HODL. So what's all the fuss around the death cross?
Bitcoin [BTC] death cross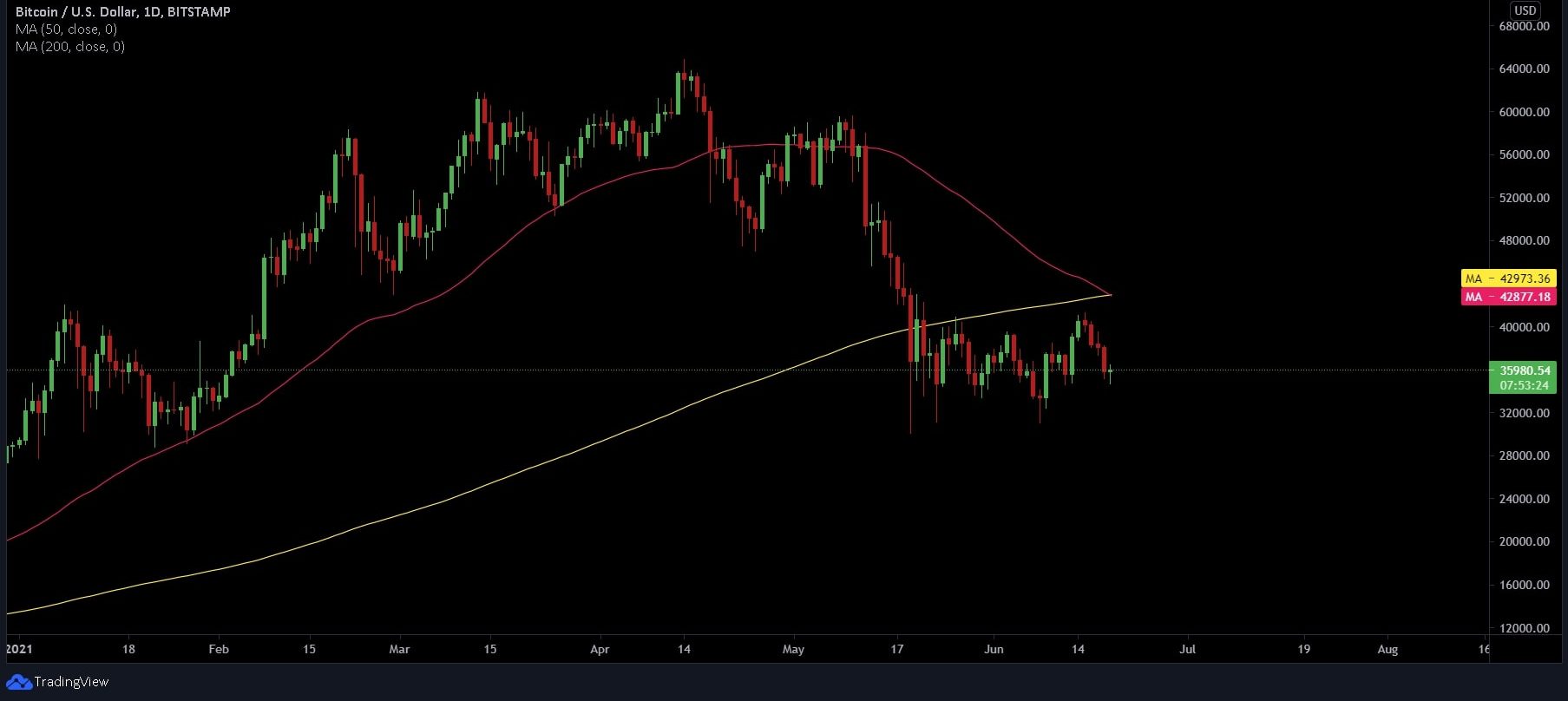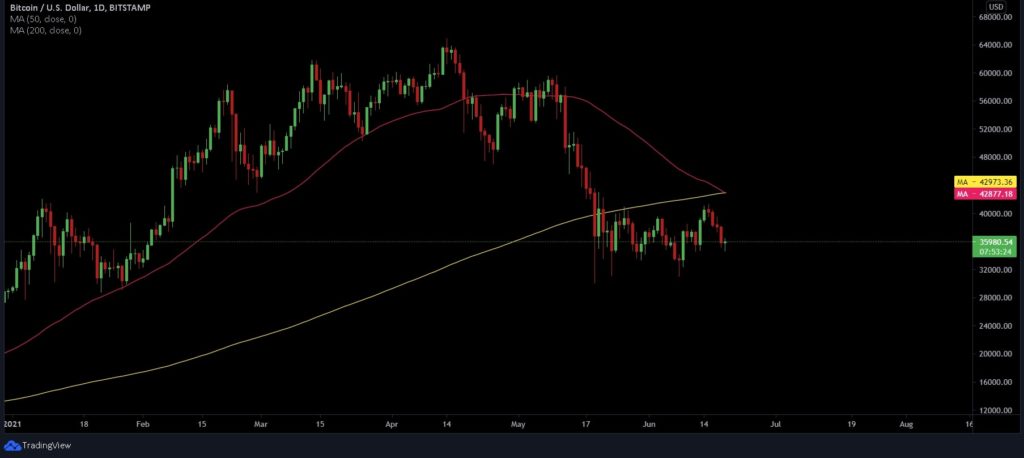 First let us understand, what a death cross essentially is. A death cross takes place when the 200-Daily Moving Average [Yellow] undergoes a crossover with the 50-Moving Average [Pink] and moves over the latter. It is a lagging indicator, hence it does not necessarily indicate a potential bear market in the near future.
If we look at the death cross in March 2020 that occurred a few weeks after the devastating market downturn of Black Thursday was, in fact, the beginning of a spectacular yearlong run higher. Hence, in this case, it produced a late signal.
Bitcoin has seen six events of a death cross since April 2014. The most noteworthy among all were the ones that materialized following the bull runs in the years 2013 and 2017 since the cryptocurrency suffered significant losses over the period. However, for the remaining four episodes, Bitcoin did not suffer any major crashes. In fact, the last two death crosses actually ended up profiting users that bought the dip.
In addition, a few times, death cross events have even generated more positive returns and even surpassed golden crosses in bull markets.
Besides, on the fundamental side, Bitcoin has a lot going on. The recent El Salvador's adoption of the cryptocurrency as a legal tender,  a major network upgrade of Taproot's indicating completion, can all push the price higher. Despite regulatory hurdles in a lot of countries across the world, institutional demand for the realm remains strong which could also help in supporting the cryptocurrency from severe drawdowns.
To sum up, a death cross in a bull market does not demonstrate a strong bearish period, instead, this could very well be a period of accumulation. While FUD may induce a phase of short-term unsteady price action, but it cannot dictate the long-term movement of the Bitcoin market.