Bitcoin (BTC) suffers yet another blow. BTC dropped nearly 5 per cent in the last 24 hours relinquishing much of its gains over the past couple of days. Will Bitcoin prices hit a new low or will make an upturn in the coming days?
Bitcoin (BTC) made a minor recovery this week rallying above $31K but the momentum did not last long as the Dollar index regained some lost ground. The world's largest cryptocurrency gathered some steam at the start of the week as markets started opening up after a stringent lockdown in China due to Covid-19 pandemic. Even after signaling a bullish drive, BTC tanked chucking investors into yet another frenzy.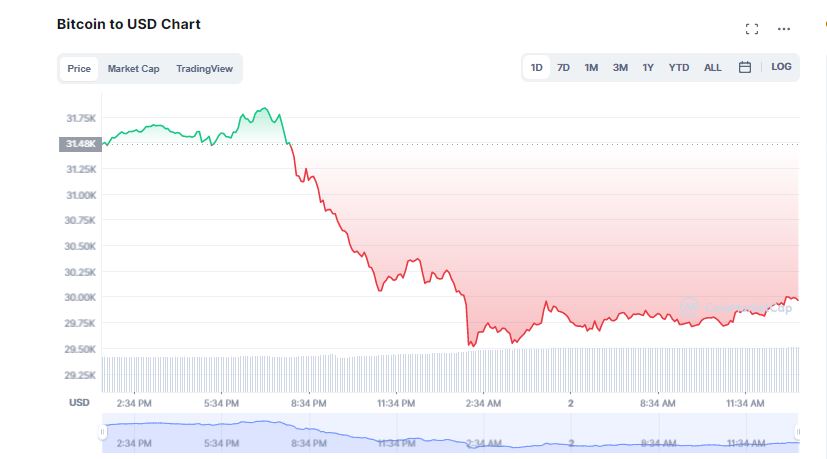 Is BTC Following The US Equity Market Cue?

According to CoinMarketCap, BTC declined 4.97 per cent in the last 24 hours to currently trade at $29,943. Bitcoin's dominance fell over 0.12 per cent in the last 24 hours to 46.09 per cent. The bellwether token has swayed mostly between the range of $28K-$29K in recent months. Even as Bitcoin registered a record ninth weekly loss, it started the week challenging weekly highs. The digital token is down over 35 per cent so far this year, and trading far below the peak of $69,000 it hit in November 2021.
Experts anticipate that Bitcoin is continuing to move within a descending triangle pattern. It may witness an immediate support at $26,800. The next resistance for Bitcoin could be $40,000. One of the main reasons for the shrinking BTC could be attributed to the low risk inclination among traders and investors, especially after the Terra (Luna) debacle. Darshan Bathija, CEO at Singapore based crypto exchange Vauld, explained that with the US equities enduring another day of retracement, Bitcoin seemed to have followed a similar path. He added,
"With the high correlation between BTC and the S&P 500 index, the odds of traders remaining bullish on cryptocurrencies was lower."
Can Bitcoin Shrink Further?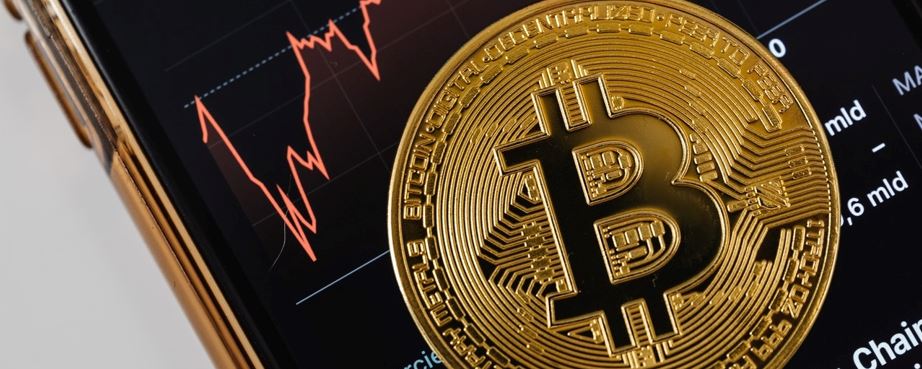 Edul Patel, CEO at crypto investing platform Mudrex, opined that Bitcoin's reversal of the recent gains proved the fact the investors are still in the panic zone. Although BTC has been oscillating for quite sometime now, it may take some time to reach a bullish trend.
However, some analysts also suggested that if flagship token fails to maintain support at $29K, it could drop to the lowest since December 2020. They remarked that Bitcoin (BTC) needs to break past the $40K level to witness any significant upward rally. Until then BTC may continue to consolidate between the $28K to $40K.