The cryptocurrency market has been witnessing a choppy ride since the last couple of weeks. Market leader, Bitcoin (BTC), hit a new all-time high last November, but has trended downward ever since. In this article we canvass some steps to be followed during a market crash minimizing the impact on our portfolio.
At time of writing, Bitcoin (BTC) is trading at just under $31,829, down over 60 per cent from its high. While every market dip has eventually covered most of it's lost ground, the dwindling phase can take a toll on experienced traders and beginning investors alike. The crypto market has always experienced dramatic gains after intermittent periods of decline.
Kiana Danial, author of "Cryptocurrency Investing For Dummies", said that seasoned investors have always welcomed some previous price drops. She emphasized that only then, a person would actually see the drop of value in Bitcoin (BTC) as an opportunity to purchase.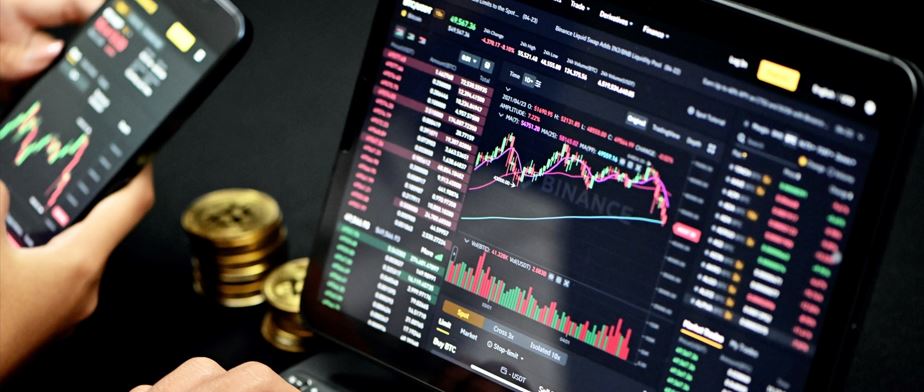 Tips for market downturns
Let us delve deeper into the strategies to avoid emotional trading during a market slump.
Invest only what you can afford to lose: It's always advisable to invest what you can afford to lose. In the long run its definitely going to go up and can reach an unfathomable height as well, but it can see volatility again. Hence, it is imperative for any investor to predefine their trading strategies to mitigate any unwanted loss.
Plan ahead to reduce the chances of losing amid a sudden crash: The cryptocurrency market is well known for its volatility as a sudden watershed moment such a twee from a high-profile individual could cause prices to plummet. Therefore, it is wise to prepare the entry and exit points and setting goals that balance minimizing potential losses with achieving potential gains.
Think long-term along with HODLing: It is highly advisable for investors to view the crypto investment as long term instead of short term. For example, Bitcoin has consistently trended upwards over the long term. Even if prices drop temporarily because of a bear market, the flagship token has always bounced back. Thus, holding for long periods has to date been a proven strategy, with Bitcoin emerging as perhaps the most successful major asset of the last decade.
Convert crypto holdings for a more stable asset: One of the safest options for avoiding crypto volatility amidst a market dip is to convert some of the crypto holdings for more stable assets. This strategy can help an investor to lock-in their balances and reduce their risks.
Even during a broader market rout, investors can manage to prune the losses in their investment portfolio by treading conscientiously. However, it is strongly recommended to carry out your own research before making any investment decision. The information on this site is provided for information only and does not constitute, and should not be construed as, investment advice or a recommendation to either buy or sell.