Four straight days of tumbling has seen Bitcoin (BTC) spiral to its lowest price of $29,961 today, since July 2021. However, the flagship token quickly recovered its lost ground and managed to pop slightly above the $31K mark in just a few hours. The global crypto market crash has coincided with the broader financial markets impacting major cryptocurrencies.
The world's most popular cryptocurrency, Bitcoin (BTC), witnessed a bloodbath on Tuesday amid sinking global markets and diminishing risk appetite of investors. Following a 4.95 per cent decline in the last 24 hours, Bitcoin is hovering around $31,931 at print time. In the early hours of May 10, the bellwether token, breached the $30K level hitting its lowest level since last year.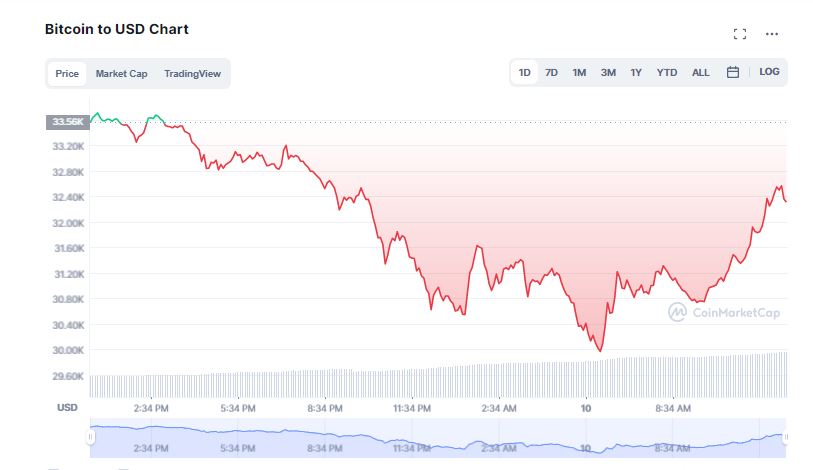 A Brief Look At Bitcoin Along With The Global Crypto Market
As per the data from CoinMarketCap, Bitcoin took a spill of more than 17 per cent in the last 7 days. However Bitcoin's dominance increased by 0.03 per cent over the day to 41.59 per cent at present. The digital token's value has more than halved since a November 2021 surge that saw the token hit a record of nearly $69,000.
Bitcoin began to descend at the end of last week and continued to fall throughout the weekend, trading between a relative range of $33,000 and $37,000. Market experts said rising inflationary worries, aggressive monetary tightening, looming recession fears, war crisis and geopolitical worries are denting sentiments for cryptocurrencies.
According to the Bitcoin Fear and Greed Index, the bitcoin market is at just 10 – deep into the "extreme fear" territory. The global market has crashed to $1.48 trillion with Altcoins bleeding even worse. Ethereum (ETH), Solana (SOL) and Avalanche (AVAX) were trading with cuts in mid teens.
About 40 among the top 100 crypto tokens posted double-digit cuts. Meanwhile, Dogecoin (DOGE) price today was trading 5.45 per cent lower at $0.1147 whereas Shiba Inu (SHIB) also plummeted over 1.63 per cent to $0.000017.
Bitcoin Fear and Greed Index is 10. Extreme Fear
Current price: $29,913 pic.twitter.com/JZFFK2esWY

— Bitcoin Fear and Greed Index (@BitcoinFear) May 10, 2022
Expert's Take On The Crypto Market Crash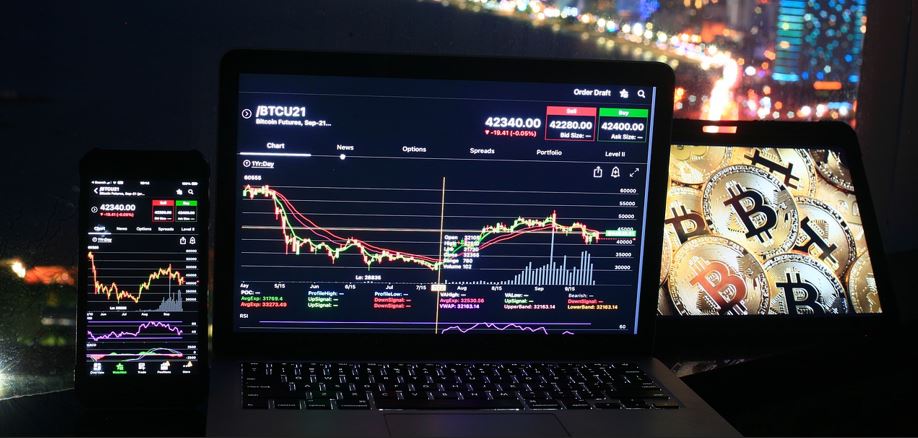 Edward Moya, senior market analyst at foreign-exchange brokerage Oanda, published a market analysis stating that Bitcoin (BTC) has been breaking below some key technical levels as the never-ending sell-off on Wall Street continues. ​He further explained,
"Bitcoin's long-term fundamentals have not changed in months, but growth/recession concerns have made this a very difficult environment for cryptos."
Edul Patel, Co-Founder & CEO of cryptocurrency company, Mudrex, opined that Bitcoin has been tracking sinking markets with investors spooked by aggressive US monetary tightening and surging inflation. He remarked,
"Bitcoin, Ethereum, and most cryptocurrencies continued to dip as investors and institutions paused following the hike in interest rates. Due to rising macroeconomic factors, the downward trend is likely to continue for the next few days."