Stablecoins are an integral part of the crypto world. These digital coins are pegged to other assets. These assets can be traditional currencies, like the Euro, and US Dollar, or they can be typical assets like Gold. Consumers use these stablecoins to avoid the volatility of various cryptocurrencies. Moreover, stablecoins link the crypto space with traditional fiat currencies. Consumers can convert fiat assets into stablecoins to later invest in different cryptocurrencies. Additionally, Stablecoins are also widely used to make payments and transactions.
There are various types of stablecoins in the crypto market. These include USDT, USDC, BUSD, and several others. UST was another popular stablecoin in the industry. However, it lost its pegging to $1 amid the crashing of the Terra Blockchain. Many investors and traders suffered significant losses due to this incident. Therefore, consumers are growing more speculative and cautious of stablecoins. In this article, we will review some common and popular stablecoins in the cryptocurrency market.
Tether (USDT)
Tether is the most used stablecoin all around the globe. It has been the go-to digital coin for many cryptocurrency investors and traders to leverage their trades. Tether tokens are built on multiple blockchains, as they empower growing projects in the industry.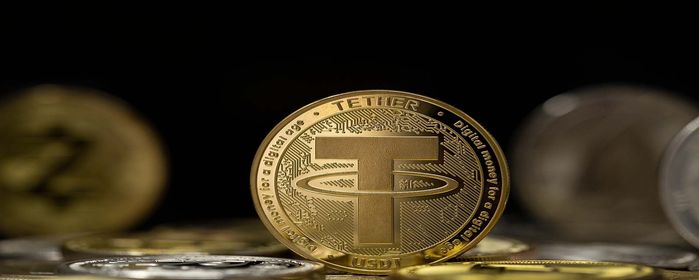 About Tether
Tether (USDT) is pegged to $1. This means that the coin has to stay at $1, irrespective of the market dynamics. Therefore, it will provide stability to consumers in their trades. Tether is adopted by global consumers. It is traded across crypto exchanges, wallets, and OTC desks.
What is USDT Backed With?
Consumers deposit fiat currency to buy an equivalent amount of USDT.  Users get an equal amount of USDT for the US Dollars they deposit in the Tether treasury. These Tether tokens are removed from circulation when a user redeems them for fiat. The Tether Treasury publishes a daily report of the network's reserves. 
The report from independent accountants gives a breakdown of their reserves. These reserves include cash, corporate bonds, precious metals, secured loans, and some other investments. Moreover, cash accounts for a higher chunk of the reserves. It includes cash and other equivalents, like bank deposits, and money market funds. 
USD Coin (USDC)
The US Dollar Coin (USDC) is another stablecoin that offers stability in the crypto space. Popular cryptocurrency exchange, Coinbase and a fintech firm, Circle, collaborated to create USDC. It flows seamlessly across blockchains and empowers several applications. 
Coinbase also rewards USDC holders through its platform. Only US-based Coinbase users with a verified level 2 account are eligible for these rewards. These users should a minimum of $1 in USDC to earn rewards. The rewards are based on your USDC holdings, and they are distributed on the first five days of every month. Nonetheless, the rewards are based on an APY rate. Coinbase can effectively change these APY rates.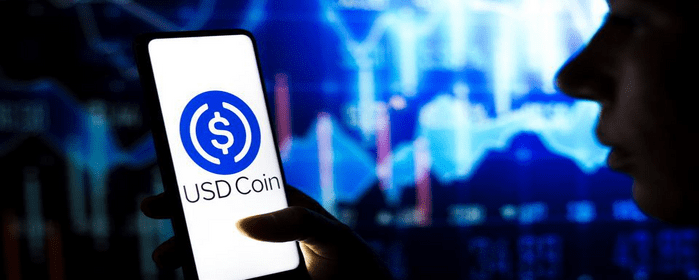 About USD Coin
Previously, the USD coin was an ERC20 token. It is compatible with any Ethereum-supporting wallet. However, the coin has partnered up with the Algorand, Stellar, BNB, Near, Polygon, Solana, and several other renowned blockchains. USDC supports global transactions and frictionless exchange of assets. USDC also brings more value to purposeful projects.
What is USDC Backed With?
The USDC in circulation is backed by cash and short-dated US Government obligations. These dollars are kept in different accounts that are attested. Thus, it guarantees that the stablecoin has reserves to support its claims. USDC releases an attestation report every month by Grant Thornton. These reports are about the reserve balances of the stablecoin.
Binance USD (BUSD)
Binance USD is a popular stablecoin that was created by Paxos and Binance. The stablecoin was approved by the New York State Department of Financial Services. Since then, it has attracted a large number of consumers. BUSD is free from any fees, and it has proven its reliability and stability to the market since its issuance.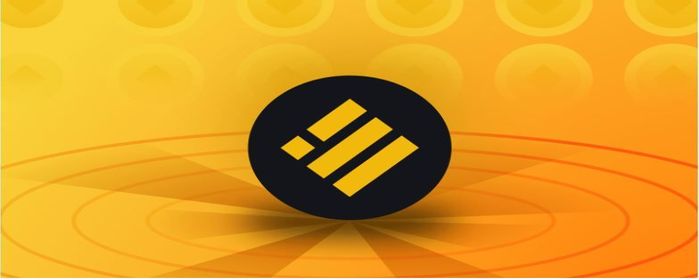 About Binance USD
Binance USD is a highly regulated asset, as it complies with the standards of NYDFS. It is up for trading on multiple crypto exchanges. Also, a range of wallets supports the use of BUSD. Millions of users hold BUSD to initiate trades and transactions. It also links users with the DeFi world. 
What is BUSD Backed With?
BUSD is completely backed by the US Dollar. The stablecoin's price movement occurs along with the movement of the USD. An equal amount of USD is held by Paxos in its reserves to support the price of BUSD. Moreover, a monthly audit report of BUSD is also released to maintain the stability and security of the stablecoin ecosystem. Moreover, these reports can be accessed from the website of BUSD. 
Dai (DAI)
The DAI token thrives to maintain a stable value with the USD. However, it is the first decentralized, collateral-backed crypto, that maintains its pegging through locking cryptocurrencies in contracts. It is the product of the Maker Protocol that runs on the Ethereum Blockchain.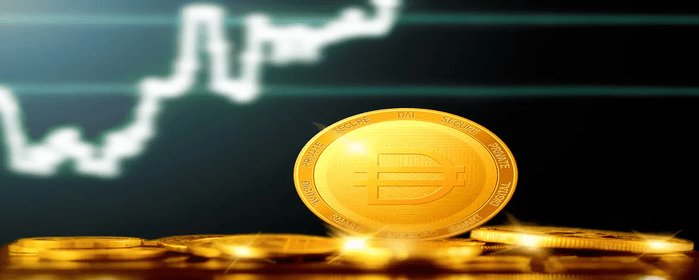 About DAI
Users secure loans in ETH and other cryptos, while the platform collateralizes them to create DAI tokens. Users get their locked assets back after returning DAI loans. DAI also eliminates transaction charges, making it more convenient for consumers. It offers financial freedom and a decentralized ecosystem to consumers. 
What is DAI Backed With?
Unlike other stablecoins, DAI is not backed with US Dollar reserves or bank accounts. DAI is essentially backed by collateral on the Maker platform. Users collateralize ETH, and other tokens to acquire DAI tokens. Users can recover their assets by returning their DAI tokens and paying a small stability fee. These collateral assets are deposited in Maker Vaults through smart contracts.
TrueUSD (TUSD)
TrueUSD is essentially a verified ERC20 token. Since its inception in 2018, TUSD has aimed at offering transparency and reliability as a stablecoin. It is widely used by financial institutions, traders, exchanges, and developing economies. The mint, hold and trade TUSD tokens.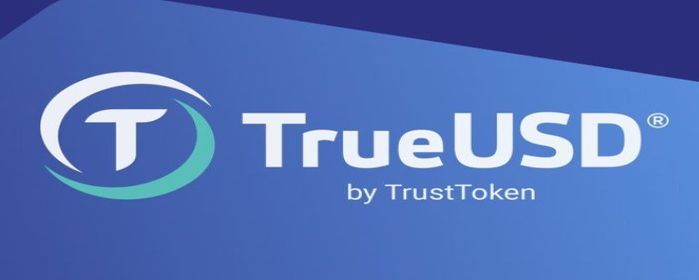 About TrueUSD
The network uses KYC and AML protocols to offer more security and transparency for the consumers. These tokens can be easily liquidated back to the US Dollar. TUSD tokens offer legal protection and trustworthy fund management for their users. It is fully collateralized and undergoes regular attestations. TUSD was released on Tron and Avalanche Blockchain. 
What is TUSD Backed With?
TrueUSD is backed by the US Dollar but its reserves are held in the bank accounts of different trust companies. Also, these companies publish collateralized holdings daily, and conduct audits every month. Moreover, TUSD also uses escrow accounts to offer more security to the assets of the community.  TUSD is used in financial contracts and the commerce sector, as it provides stability in the digital market.
Pax Dollar (USDP)
The Pax Dollar (USDP) was created in 2018 as a flat collateralized stablecoin. USDP coins are issued as ERC20 tokens. It is regulated by the NYDFS, allowing it to offer services in the crypto space. USDP offers flexibility and accessibility to crypto consumers. Therefore, payment desks, chains, and wallets make up the USDP ecosystem.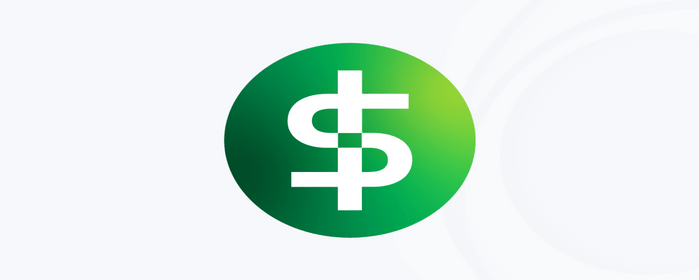 About USDP
USDP can be transferred to any wallet that is compliant with the Ethereum blockchain. Users can easily redeem USDP, as Paxos will destroy these tokens and the user will get their fiat assets. USDP is available on various cryptocurrency exchanges. It is compatible with several exchanges and wallets to empower global businesses.
What is USDP Backed With?
The token is backed by the US Dollar. These Dollars are kept by Paxos in US Depositary Institutions. Also, these funds are audited by a top-rated auditing firm. Plus, these reserves are regulated carefully to offer more user protection. The USDP reserves consist of cash and cash alternatives to ensure maximum stability. 
Conclusion
Stablecoins continue to play a vital role in the cryptocurrency market. Even though the instability of the crypto market has raised a few eyebrows among consumers, these stablecoin projects continue to offer reliable services for users. These projects are strong on fundamentals, and they have earned a credible reputation over the years.
Furthermore, they will offer more reliability to the market, as their backing makes them more secure. Despite speculations, the market for stablecoin is set to grow stronger because these tokens link the fiat and digital currency world. Therefore, these stablecoins will have a huge role to play in the future. Amid concerns from the crash of UST, consumers are keeping a keen eye on the fundamentals of stablecoins. Thus, only projects that ensure reliability and actual backing reserves will make a mark in the future.