Kakao-led blockchain project Klaytn has launched a new NFT minting platform KrafterSpace that will make creating and managing NFTs simple for everyone.
Klaytn announced the news in a press release on Monday, May 24th. According to the announcement, users can instantly mint NFTs on KrafterSpace simply by uploading an image or a video file. The best thing is that the entire process does not incur any gas fees.
Klaytn is an enterprise-grade, service-centric blockchain platform that aims to bring a user-friendly blockchain experience to millions. The blockchain platform is developed by Ground X, the blockchain affiliate of the leading South Korean Internet company, Kakao. Klaytn is built on a hybrid design that combines the best features of both public and private blockchains and promises to offer high-performance and flexible scalable solutions.
Klaytn blockchain project has become an important blockchain platform in South Korea. At present, Klaytn is involved in a Central Bank Digital Currency (CBDC) project led South Korean central bank.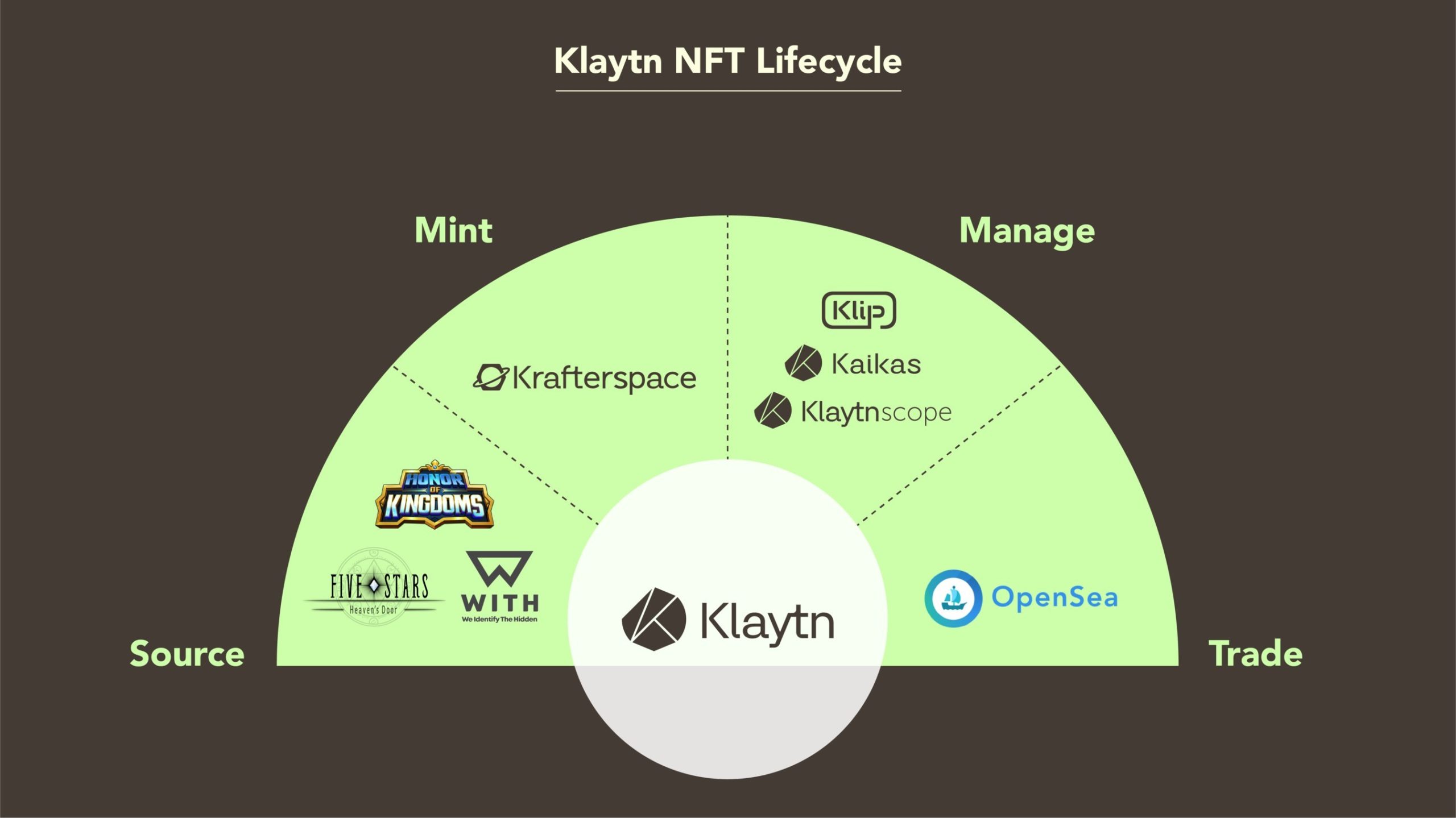 In April 2021, Klaytn announced a strategic partnership with ConsenSys, an Ethereum development studio, to advance the performance of the Klaytn and develop a private version of it with specific features including improved privacy, a scalable layer 2 solution to serve a greater audience, and interoperability to bridge multiple blockchains. These improvements will be used to optimize the Klaytn performance for this CBDC project.
Along with this, the Klaytn team is also focused on sharing its part in the emerging NFT market. The launch of KrafterSpace is part of the plan to make creating and managing NFTs simple for everyone. Users will be able to mint NFTs on KrafterSpace without any gas fees and can display their NFTs on the main page of KrafterSpace, exhibited alongside other users' NFTs.
The platform will be accessible via Kaikas the web browser extension wallet that connects to the Klaytn network. As Crypto Economy reported, in March 2021, Klaytn also partnered with OpeaSea, the largest NFT marketplace on Ethereum, to bring Klaytn-powered NFTs to a wider audience. Thanks to this integration, users can sync their OpenSea accounts with Kaikas wallet to start trading Klaytn-based NFTs.
Klaytn is the first blockchain other than Ethereum to be supported by OpeaSea. Currently, only game and sports-related NFT are available on OpenSea. With KrafterSpace, more collectibles, digital arts, and game items will be available.
Jason Han, the CEO of Ground X, stated:
"We invite users, artists, and creators, to easily build and manage their NFTs on Klaytn, and also interact with the larger NFT community worldwide."
---
If you found this article interesting, here you can find more Blockchain and cryptocurrency news