Many in the crypto community think that the days of big bucks in record time has gone, but a Macau ex-gangster Wan Kuok-koi has teamed up with a Chinese firm in a fundraiser that has raised $750 million in less than five minutes.
The Macau ex-triad boss whose token, HB will be used to fund chess and poker games in Asia witnessed its launch in Cambodia. Since then, the HB token has continued to find success being sold in Philippines and Thailand. The sales team has transverse some Asian countries in a massive awareness that will end in Malaysia this month.
It has been reported that the ICO which plans to sell 500 million tokens has already sold 450 million. The ICO selling $750 million worth of the HB tokens in 5 minutes made headlines in Asia.
Zhonggongxin Cosmos Internet Technology Limited (Beijing) has partnered with Wan's investment company to launch a chess and poker competition in Hainan by October. The organizers say the competition will reward winners with cash and HB tokens equivalent to 10 million yuan ($1.5 million).
Despite the success of the token sale, many observers are skeptical about the project, not just due to Wan's antecedence as an ex-gangster, but there are concerns regarding irregularities in the claims of the company behind Zhonggongxin Cosmos. The information on their website claims the company is state owned, but staffers have given contradictory information to the press regarding ownership.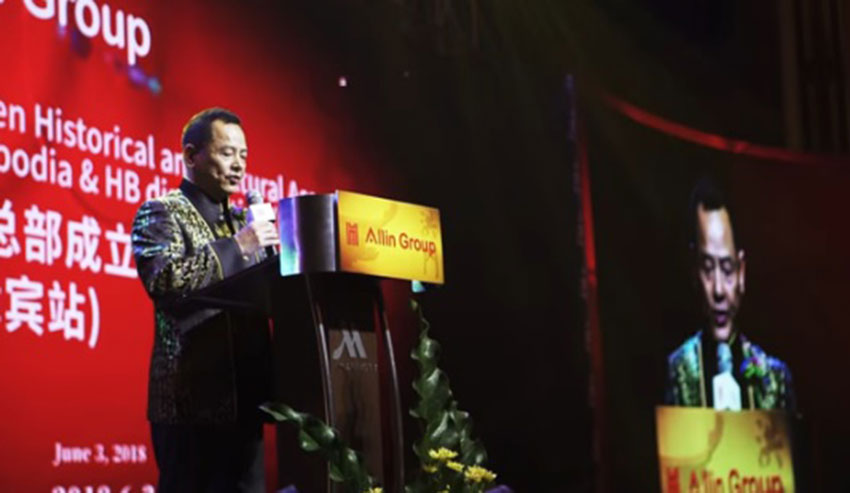 In its site, the company claims to be licensed to host poker games. They also claim ownership of game halls, but their plan to make payment of winnings in digital currency will likely run afoul of Chinese laws because Cryptocurrencies are still not legal in mainland China.
Also, Chinese gambling laws do not permit the use of cryptocurrencies in making payments. Authorities in the country recently clamped down on gambling companies using digital currencies to make payments pointing to the suspicion that Wan's project would be on a collision course with regulators.
On a technical level, observers say the HB has no source code. Another contradiction is that the token is traded on Allin exchange, a company Google search returns as an electronic store.
Perhaps the greatest concern about the project is Wan's antecedence as a former gangster who has served time in prison. The triad boss was released from Coloane prison after serving 14 years for criminal activities such as attempting to import military grade weapons meant for gangster wars.
Although his project has been a success in raising funds, his history of crime has continued to raise questions about the motive behind his announced intent early in June to use blockchain to "create a cultural town in China".