What is GIFcoin?
GIFcoin is an ICO backed by a real and fully functional project – online betting platform Vitalbet, which is constantly growing and wants to position itself as one of the best online betting platforms in the world.
This ICO began on March 16, 2018 and will end on April 16, 2018. Through it they want to obtain the necessary funding to fully update the Vitalbet's web platform both in terms of design and improvements for the usability of its users, create a mobile betting app for the website, expand in several countries and invest in large marketing and advertising campaigns.
It is common for companies that want to start a project to resort to ICOS as funding since, as they say in GIFcoin, it is the fastest and least risky way to get the funds. The big difference is that GIFcoin does not seek to create a project, what they want is to improve an existing one and that is working, which adds extra value.
ICO Characteristics
Start date: March 16, 2018
End date: April 16, 2018
Supply: 300 million Tokens
Minimum investment: 0.5 ETH (or its value in Bitcoin or Litecoin) that will be equivalent to 5000 GIF
Token: ERC-20
The tokens not distributed during the ICO will be destroyed.
The GIFcoin team explains in its Whitepaper that the sending of tokens will be made directly to the Ethereum wallet registered in the ICO, for this they recommend using only Ethereum Wallets, such as MyEtherWallet or Metamask, and they do not recommend using the following Wallets: Jaxx – Exodus – Coinbase – Poloniex – Kraken – Bitstamp – Bitfinex – Bittrex – Cex.io
Annually 80% of the profits obtained in Vitalbet will be distributed among the holders of GIF tokens – payments will be made in Ethereum to the GIF holding wallets that will be confirmed by a snapshot of the Blockchain.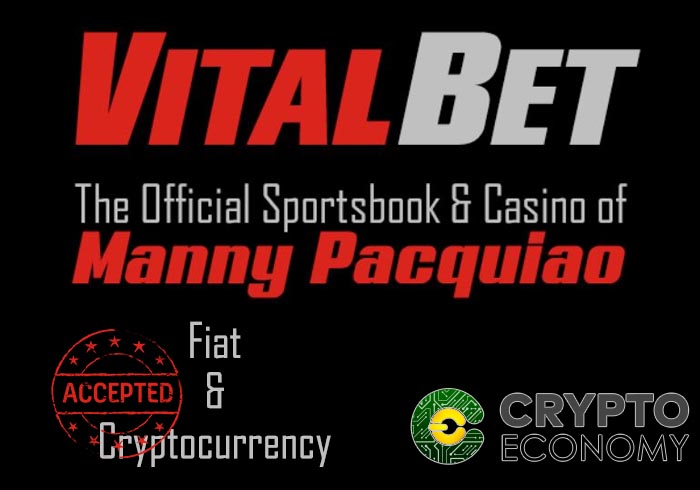 What is Vitalbet?
Vitalbet is an online betting house, born in 2015 and registered in Curacao (An island located south of the Caribbean Sea), which has more than 20,000 users and whose annual turnover amounts to more than 10 million dollars.
The purpose of Vitalbet is to become a betting house accessible to everyone and which is characterized by its usability, simplicity and security.
In terms of usability, they want to add all possible payment methods for user convenience, simplicity so that the use of the platform is simple and intuitive and security is another basis on which Vitalbet wants to offer its customers and – thanks to Blockchain technology – guarantee maximum security for each user.
In Vitalbet you can bet on both traditional sports and Esports, as well as casino games such as roulette, blackjack or lottery, etc.
And as for accepted payments, you can bet using FIAT money and, since mid 2017, they also accept cryptocurrencies as a form of betting. Among the cryptocurrencies accepted on the platform we can see: Ethereum (ETH), Litecoin (LTC), Ripple (XRP) ), Dash (DASH) among others.
Vitalbet's goal for 2020 is to be among the 15 largest online betting houses with Fiat money in the world and among the 3 largest that accept cryptocurrencies.