0xcert is a project created to support the future of digital assets through non-fungible tokens and will store, manage and verify university degrees, legal documents or real estate among others.
The ERC 721 tokens, unlike ERC20 tokens, are non-fungible tokens. A non-fungible good is a good that can not be consumed with its use, is indivisible and can only be bought, exchanged or sold in the same state that was originated in.
The well-known Cryptokitties are a clear example of what a non-fungible token could be and that is why they are the basis of this standard.
https://www.youtube.com/watch?v=yptxQdD6Xbo
The project will consist of two different types of tokens, ZXC (ERC-20) and the xcerts token (ERC721), the first one will be used as a utility token like any other ERC20 token and the xcerts tokens will be non-fungible.
The project has just completed the private sale and is preparing its pre-sale, which originally had been announced for June 26 to July 2 and has changed to July 2 to July 4.
"We are convinced this is in the best interest of token buyers so that they have most the relevant information before the beginning of Public Presale. That means the short amount of patience we are asking you to exercise will be a huge benefit to all", states 0xcert.
0xcert's users will be able to digitize their real life assets and convert it into a non-fungible xcerts token (ERC721) and manage it through a wallet without the need of third parties.
Store, verify and manage through blockchain business cards, real estate, cars, works of art, certificates, collections of cards or titles, is now possible with 0xcert.
"Information, once stored on blockchain, cannot be altered. As a result, people trust the information on blockchain. Simply put, what the internet was to communication, blockchain is to trust", says Ginni Rometty, CEO of IBM.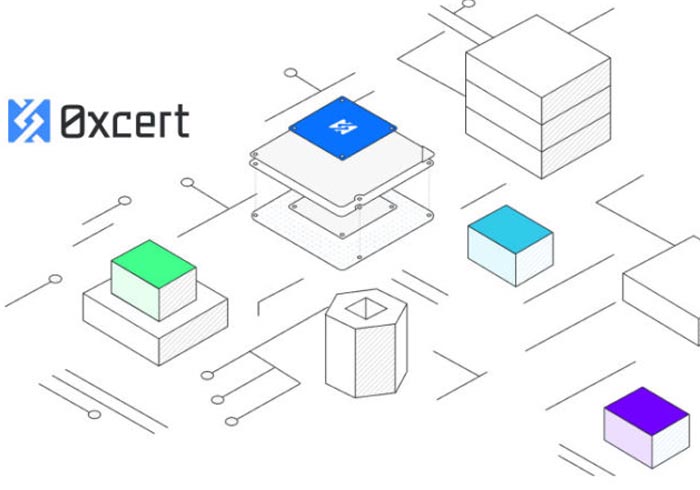 0xcert Token
Token name: ZXC (ERC-20)
Public presale: 2 July – 4 July 17.00h CEST (Minimum investment 1 ETH) Bonus 10%.
Crowdsale: July 4 – July 18 24.00 CEST. Bonus 5% – 0%.
Total Tokens: 500 million.
Tokens on public offering: 250 million (50%).
SoftCap: ~ 5,000 ETH
HardCap: ~ 20,000 ETH
Price of ZXC: 0.0001 ETH tokens.
1 ETH = 10,000 ZXC
Currency accepted: ETH
"0xcert is an open-source and community-driven project. Its first implementation was built on Ethereum. However, due to the blockchain-agnostic nature of the protocol, expansion to other blockchains will follow, (for example NEO, Wanchain, EOS, …)", explains the 0xcert team.
To stay up to date with the latest project updates, you can join their Telegram channel or visit their Twitter page.