Matrixport, Bitmain co-founder Wu Jihan-backed one-stop digital asset financial service platform, will $40 million in next funding round aiming to post-investment valuation of $300 million.
Bloomberg reported the announcement on Wednesday, March 4 citing people familiar with the matter. The insiders told the news outlet that Matrixport revealed its fundraising plans to investors last week.
The crypto trading platform progressed from $7 million to $8 million in revenue in 2019 and aims to more than double this year, according to a slide deck shared with investors and viewed by the reporting news agency. The firm was valued at $114 million in last funding round.
Matrixport was founded in February 2019, and received investment by Jihan Wu, Chairman and CEO of Bitmain. The company is headquartered in Singapore with rich industry resources and leading technical talent. Initially, the firm's lines of business included over-the-counter trading, lending and custody.
According to the last month stats, the firm had amassed over $500 million worth of crypto under custody and had generated around $100 million in outstanding loans. But, the digital asset trading service is still one of the most eye-catching businesses of Matrixport, covering business-focused users such as blockchain projects and institutional funds, and consumer-focused users such as cryptocurrency miners and high net worth individuals. Matrixport has already handled over $500 million cryptocurrency spot trading.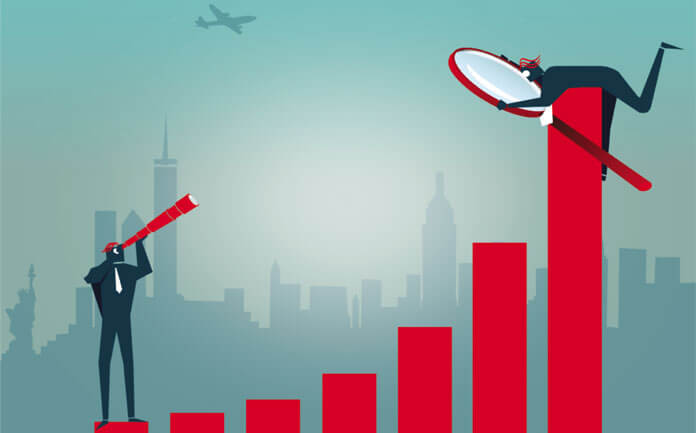 In a press release published yesterday, March 4, Matrixport has also expanded its services to Russia by announcing the official launch of localized Russian website and mobile app. The firm has hired Russian representatives to fully explore the Russian digital asset market.
The firm also serves miners by running an over-the-counter (OTC) trading desk to process large trades and offers various risk management solutions to miners via derivatives contracts and structured products.
The firm also expanded it service to Europe. In November of 2019, Matrixport announced it plans to open a new office in Zurich, Switzerland.
The crypto-focused businesses has seen a number of investment in past few months. As reported by Crypto Economy, Paystand raised $20 million after completing its Series B funding round. In February 2014, blockchain forensic firm Elliptic received $5 million from US banking giant Wells Fargo. Elliptic also raised $23 million in a fundraising campaign led by SBI Holdings, a financial services company group based in Tokyo.
In September 2019, online payment processor platform Stripe raised $250 million in Series E funding round with investors including Andreesen Horowitz, Sequoia, and General Catalyst.