Malta continues to make great strides in adopting cryptocurrency and creating an environment that supports blockchain technology.
In its most recent development, it has met with representatives from the Waves cryptocurrency company in a meeting that sort to uncover scenarios that the Waves technology could be implemented within the government services to improve service delivery.
The meeting took place on 12th September at Malta and was attended by Maltese government representatives, including the Maltese Prime Minister Joseph Muscat, Silvio Schembri, junior minister for financial services, digital economy and innovation and Waves founder and CEO Sasha Ivanov together with Artem Tolkachev, Member of the Board of Tokenisation Standards Association representing Waves.
Waves identifies itself as "the fastest blockchain platform with real-world solutions for end users, businesses and developers, whether they need to store or exchange tokens, trade swiftly and securely (DEX) or run fraud-proof business logic."
The real world use case for the Waves platform is what led the Maltese government to consider it for adoption within the delivery of services such as healthcare, land registry, voting, and other areas.
The Maltese Island is aiming to establish itself as the "Blockchain Island" and to that end, its parliament has passed three bills most recently that give guidance on the adoption of cryptocurrency start-ups and others that are interested in moving their headquarters to the island.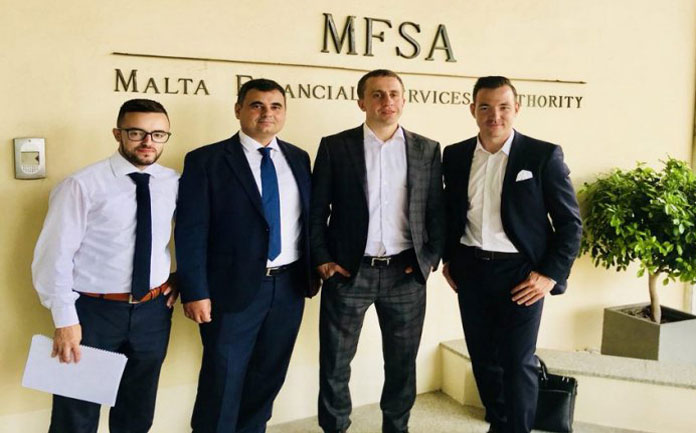 Such positive environment has attracted some of the biggest players in blockchain including Binance cryptocurrency exchange and OKEX, both of which are leading cryptocurrency exchanges by adjusted daily trade volumes. They average a combined figure of $1.5 billion worth of trades daily with Binance leading the way. This development comes a day after Malta Stock Exchange signs a MoU to establish a security tokens trading exchange in collaboration with Binance exchange.
This collaboration is beneficial to both parties and especially so for Waves platform which if successfully integrates into the government services will give credence and further adoption of the technology and the platform in general. The Maltese government as well will be able to improve its service delivery through the integration of transparency and integrity that blockchain technology promises.
Sasha expressed his excitement about this partnership after the meeting where he said that,
"[Waves] is interested in this accreditation and are ready to start working with Malta's legal experts to bring our ready-to-use blockchain solutions here: Waves for the financial sector and Vostok for the government and corporate sectors."
The prime minister also expressed similar sentiments about this partnership and several others that his government has been involved in the race to position Malta as the "Blockchain Island". He said that,
"over the last months, the Maltese government has actively solved how to position Malta as a major hub in terms of the digital economy, which will play a central role in the economic sustainability of the years to come. The Maltese government has legislated three acts that will provide legal certainty to this space, involving DLT and digital financial products and services such as virtual currencies and ICOs."
The past few days have seen the rise of the price value of Waves by 45% as speculators were anticipating the news.