In a recent development, the US Treasury Department has issued a guide for US citizens to help them in withdrawing funds from Tornado Cash. Previously, Tornado Cash was shut down by the US Treasury Department on August 8. The move was taken after the department's investigation of the mixing service provider.
Tornado Cash is alleged to facilitate money laundering in various cases of crypto exploits. As the US Treasury Department banned Tornado Cash, funds of many users got stuck within the platform. However, as per the new guidelines, US users can apply for a specific license from the Office of Foreign Assets Control (OFAC) to withdraw their funds.
According to the released statement,
"U.S. persons or persons conducting transactions within U.S. jurisdiction may request a specific license from OFAC to engage in transactions involving the subject virtual currency."
Funds that were deposited before August 8 can be withdrawn. Nonetheless, users will have to provide some information about their transactions. This includes the wallet addresses of the sender and the receiver, the date and time of the transaction, the total of crypto funds, and previous transaction hashes.
Users Are Allowed to Interact With the Code of Tornado Cash
There were a lot of speculations over the imposed sanctions on Tornado Cash. Many critics argued that these sanctions are in direct conflict with the freedom of speech. However, the OAFC has now cleared that users can interact with the open-source code of Tornado Cash. This will not be considered a violation of the sanctions imposed by the US Government.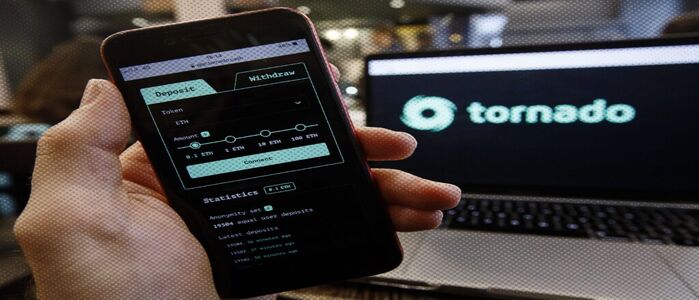 Furthermore, the authority will not restrict US citizens from going on the Tornado Cash website if it gets live again. Also, they will not be prohibited from visiting the internet archives of Tornado Cash's website. This new update from the US Treasury Department has come as a relief to many users who had their funds stuck in the platform. Also, the platform received some support from renowned individuals like Vitalik Buterin and Paul Grewal.
The US authorities have taken strong action against the mixing platform and its developers. A developer of the platform was arrested in the Netherlands. The arrest was controversial as it received severe backlash from the crypto community. However, it is now clear that authorities are not moving against open-source code developers. The actions are only intended for money laundering and cybercrime issues.