The US has been drafting legislation to regulate stablecoins. The latest draft stablecoin bill in the US House of Representatives will impose a two-year ban on new algorithmic stablecoins, like Terra USD. Earlier this year, TerraUSD depegged from the US Dollar and lost all of its value. The incident created chaos in the crypto market, as people lost hundreds and thousands of dollars.
Nonetheless, the draft of the new bill suggests criminalizing the creation or issuance of new "endogenously collateralized stablecoins." These stablecoin plans will require approval from state banking regulators before legal issuance. Moreover, the issuers will have to get registered with the Federal Reserve in 180 days to proceed with their operations.
Existing Algorithmic Stablecoin Projects Will Have a Grace Period
The draft bill further emphasizes that any stablecoin with a similar model will have two years to revamp itself. It will then attain approval from the relevant authorities within two years to continue its operation. This is considered to be a significant development for stablecoin issuers in the US. They are expected to face the wrath of regulators in the near future.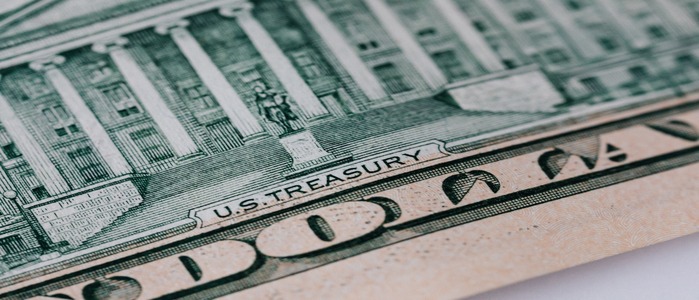 In addition to this, the bill proposes that stablecoins without the approval of regulators will be termed illegal. They can be punished severely, including 5 years in prison and a $1 million fine. Furthermore, the bill intends to come up with a thorough regulatory framework around stablecoin. It will also require the Federal Reserve to research the economic possibility and impact of the US digital dollar.
The Fed, the Federal Deposit Insurance Corporation, the OCC, and the SEC will be tasked to carry out a study on algorithmic stablecoins. Many critics argue that the bill does not clarify which stablecoins fall under the prescribed criteria. They also claim that it contradicts the idea of decentralization.
Last week's reports in response to the President's crypto EO were pretty grim. They almost read like a rejection of the idea of decentralization itself.

A lot of crypto policy people think those reports could have looked very different if not for Terra & its ensuing fallout.

— Jake Chervinsky (@jchervinsky) September 19, 2022
The bill will try to bring the standards of stablecoin projects a match with banks and credit unions. However, it is yet to be seen how the US crypto community will react to the bill if it goes into legislation. Several reports suggest that the panel could vote on the bill in the next week. However, its final version may be altered or have some changes, as it is not yet signed upon.