The United Arab Emirates Securities and commodities regulatory authority (SCA) has revealed plans to officially take ICO's on board, in order to expand the range of opportunities for startups to raise capital.
The regulatory authorities head, Obaid Saif al-Zaabi, confirmed the approval on 8th October, as he looked to the first quarter of 2019 as the possible period for the ICO's launch.
"The board of the Emirates Securities & Commodities Authority has approved considering ICOs as securities. As per our plan we should have regulations on the ground in the first half of 2019."
Currently, the SCA is involved in a collaborative effort with a number of international experts, Abu Dhabi stock markets and Dubai stock markets in order to build trading platforms where the offers will be conducted. When probed for more details regarding the collaborative effort and the overall progress so far, the head indicated that they are bound to be highlighted in later announcements.
Plummeting equity markets along with depreciating oil markets within the last few years have had a negative impact on the countries IPO industry and the immediate Gulf Arab region. 2019 may see the emergence of a new law which has the capacity to support IPO'S which allow family business owners to put either the majority or all of related stakes on sale. Adding to the credibility of the new development, the head of SCA said that,
"The Ministry of Economy has written to the prime minister's office and we are awaiting approval."
Zaabi also went on to reveal a number of initiatives expected to accompany the ICO. These included ensuring that at least 20 per cent of board members per listed company is composed of women.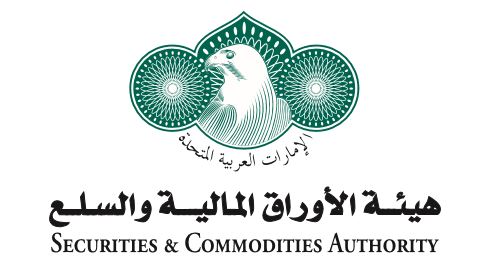 The development has come in to agree with some earlier sources in early September which showed that some ICO proposals from regulatory authorities would be officially incorporated into the law just before being publicized through the country's official periodical, the UAE Gazette. Additionally, reports emanating from the Securities and commodities Authority (SCA) and government sources indicated that the legislature was at a task aimed at launching a form of a "regulatory sandbox" that would help set a conducive environment for more significant fintech related activity.
"The sandbox will act as an environment that attracts innovators to test innovative products, services, solutions and business models in a controlled space, This can be achieved by adopting an approach of relaxing and / or waving regulatory requirements for participants in the sandbox, while at the same time, ensuring that appropriate consumer protection safeguards are in place."
As a national securities regulatory authority, the ESCA was granted the ability to regulate ICO's and digital currencies in July this year upon the approval of the board of directors. An official report from WAM, a local media outlet said that,
"The Board of Directors, having reviewed a study on the best international practices in this regard, has issued a directive that the procedures for trading digital token are to be regulated. The plan developed by the SCA includes a set of mechanisms as part of an integrated project to regulate digital securities and commodities."