Tutellus, the leading knowledge collaborative platform in the Hispanic community, wants to take a step towards the education of the future by creating an ICO that can revolutionize the learning methods to which we are accustomed, since it wants to reward students for learning and teachers for teaching.
This change will turn Tutellus into a decentralized collaborative platform based on Blockchain that will reward its users through TUT or STUT tokens (Smart TUT).
What is Tutellus and is new in Tutellus.io?
Tutellus is a collaborative learning platform that has been offering its services since 2013 and has more than 3 million users spread around the world.
Every day, the work methodology changes, the programs advance, the competition is more formed and you need to provide extra value if you want to stand out, so updating our knowledge to be able to make the most out of the tools that surround us is essential, both in the workplace and in our day to day environment.
That is why more and more courses are needed to recycle our working methods and be up to date. This will help improve the work status, complete the curriculum or simply learn while enjoying a hobby, with Tutellus there are many possibilities.
And not only to learn, but it also gives the opportunity to teach others the knowledge we have been acquiring and get rewarded for it.
In Tutellus.io you can enjoy thousands of courses with different learning levels in which the user sets their own pace, earns money while studying (proof of learning) or while sharing their knowledge (proof of teaching).
Teach in Tutellus
The TUT and STUT tokens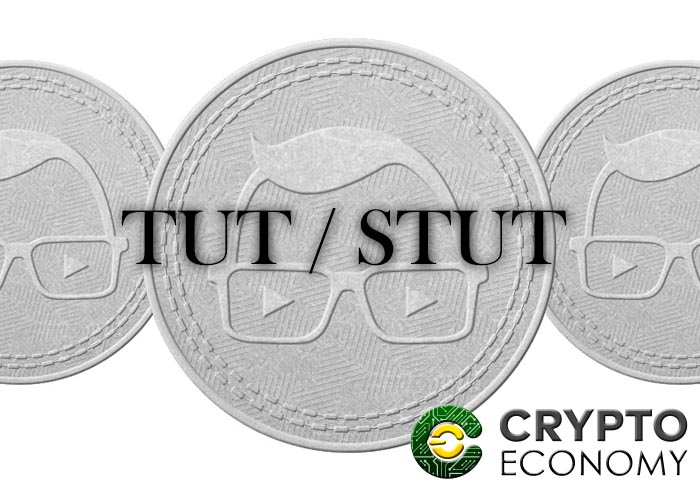 TUT TOKEN
This token will be obtained both inside and outside the platform and its value will depend on the market. With them you can buy products or services from the platform, send them to other people, collaborate with donations or scholarships of the platform, etc. In the future, the uses for the token will expand.
These tokens can be obtained through the ICO, reward programs (bounty program), through scholarships, loyalty programs, converting the achieved STUT … among others.
STUT TOKEN
The STUT token will be obtained in recognition of the work done on the platform, either as a student or as a teacher and it will measure the relevance of the user. The more STUT tokens that are obtained, the higher is the user's status.
This "status" within the web can create job opportunities, since companies that seek new additions to their workforce also have access to this platform.
These tokens will be a factor to be taken into account by companies when it comes to seeing the capabilities that the users possess and thus be able to choose the best prepared candidates with an ideal profile for the position.
The value of STUT tokens is set at € 1 = 100 STUT and can only be obtained within the platform.
Each course of the platform is rewarded with a number of STUT depending on the value of their actions for the community. This means that not only can you earn STUT by doing a course, but while doing so you can give more value to your actions by asking or answering questions, assessing the courses carried out, performing exams etc. this will increase the final STUT reward.
BENEFITS OF TUTELLUS.
For the Students.
Education is the basis of any person's development, but nowadays in many cases it is difficult to achieve, either because of the lack of economic resources, low teaching value or simply because of the incompatibility of schedules.
Tutellus allows to mark the pace of study, making it easier to combine with other activities.
It has a scholarship system for disadvantaged students and offers the possibility of accessing the training system from anywhere in the world.
Additionally, winning tokens by studying is a new incentive that contributes to this platform and will make the students much more motivated and willing to continue learning and specializing.
For the Teachers.
The quality of the courses is essential in Tutellus, which is why rewarding the study programs benefits the best teachers, which will help all people who share their knowledge on the platform to be 100% involved in their projects and provide extra value, which will lead to an increase in the quality of the courses.
For the Institutions.
In Tutellus, institutions and companies will have a place to find highly qualified personnel in the areas they need to cover.
What kind of studies can I find in Tutellus?
On the Tutellus website there are many options to learn and gain knowledge, from courses related to Technology (Web Development and App, Big Data, Blockchain, Animation, Graphic Design, Photography, Hardware, Software …)
You can learn languages, such as English, French, German, Russian, Arabic, Chinese, Japanese …
In addition to cooking courses, culture, natural sciences, social …
TUTELLUS ICO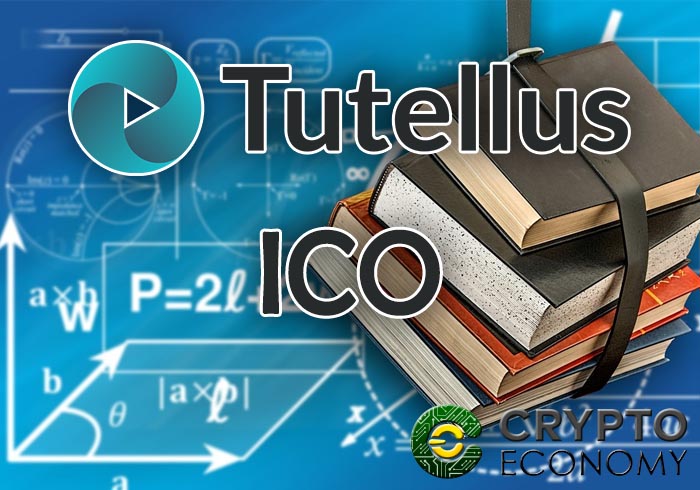 PRESALE
The token pre-sale will begin on May 10, 2018 and will last until June 11, with different Bonuses of 15 to 20% discounts depending on which date they are acquired. In this pre-sale the following cryptocurrencies will be accepted: ETH, BTC, XEM, LTC, BCH, ZCASH, DASH, USD.
SALE
The token sale will start right after finishing the pre-sale on June 12 until July 12, with a bonus of 0% to 10% discounts.
OTHER INFORMATION
Total tokens: 1,500,000,000 TUT
Distribution of tokens:

60% For sale
20% Pool
10% Tutellus Team
10% Bounty and Advisors

Hard Cap: 40,000,000 USD
Scholarship Program: 50% of the total collected will be allocated
Token value: 1 TUT = 0.05USD
ROADMAP
June 2018
September 2018
Core functionalities
Wallet management
Token interoperability
Active cryptocurrency
December 2018
Value-added services
Full offchain-onchain interoperability
Teacher services
Token multi-functionality
January 2019
Company Services
Implementation of DDN
Launch of Associated Products
Multi-user functionalities
December 2019
Value-added functionalities
Deep Learning to tokens
Full integration
Tokenomics optimization
COLLABORATORS:
Tutellus collaborates with institutions such as NEM, cryptonomos, Startup Token or Insilium among others, besides having more than 80 Universities as creators of content for the platform.