Every cryptocurrency asset is making new partnerships and upgrades to its network to make an impact on the crypto market. The CEO of Tron, Justin Sun, shared a tweet from Tron Foundation official account which contains an announcement of TRX being integrated into the Unikrn wallet 2.0. Unikrn is opening its crypto wallet and Tron will be its first platform partner. Unikrn was founded in 2014 and it is leading esports companies, building extensive crossroads through betting, blockchain, content, and gaming.
According to this announcement, Unikrn is launching its own cryptocurrency wallet to trade its token called UnikoinGold (UKG), with the platform being able to use Tron's cryptocurrency, TRX, as well as other cryptocurrencies. This new Unikrn wallet will become the first mainstream platforms which will use cryptocurrency for more than holding and trading. The new users can make a deposit on Unikrn wallet 2.0 with 400 percent deposit bonus by using code TRX*.
Justin Sun, about this partnership, said:
"Unikrn has a unique esports, crypto and gaming focus and is one of the coolest crypto-friendly betting platforms on Earth. The Platforms like Unikrn are what will drive the next big explosion in the road to mainstream cryptocurrency adoption. TRON is proud to be included in that history."
Rahul Sood, the CEO of Unikrn, said that the newly launched wallet will allow its customers to use their favorite crypto assets for esports betting and other services of Unikrn as well and this was the demand of customers. He also added:
"We are also happy to allow TRON users to easily deposit in, where all TRON users will get higher deposit limits, and users can now seamlessly convert their TRON into UKG and back directly on the Unikrn platform."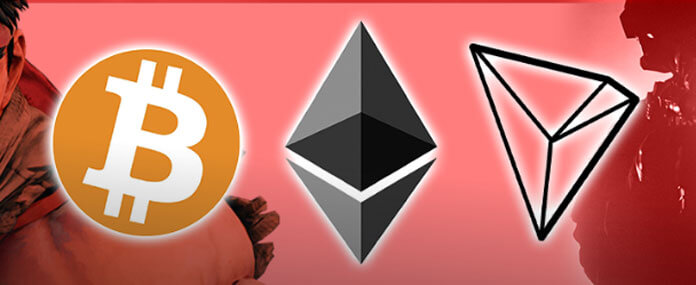 The Unikrn is also listing Bitcoin, Ethereum, Dogecoin, and many others on its platform. Now the crypto fans will be able to trade and store their cryptocurrency on Unikrn and also can use this platform for online betting and many other services. This will bring new innovations in the way cryptocurrency is used for trading and utilized.
This Unikrn wallet 2.0 is powered by Bittrex International exchange which is considered as the most trusted cryptocurrency exchange in the world. Surely, Unikrn is trying to lead the way where you do not just buy cryptocurrency, you can use it for anything you want to do.