Bittrex is one of the most known cryptocurrency Exchanges in the sector, which is why it is positioned in the Top 50 of the trading volume exchange houses. In this Bittrex Review we will talk about the platform and all its features.
What is Bittrex?


Bittrex is an American exchange that has been operating in the cryptocurrency sector since 2014 and has earned the trust of thousands of traders from different countries, currently reaching more than 2 million users.
Its founder is Bill Shihara, who worked as a security engineer at Amazon and Blackberry.
This Exchange has more than 250 exchange pairs of cryptocurrencies, which is ever-increasing as new projects arise.
Bittrex also periodically eliminates crypto coins that are no longer relevant, since its intention is to have the best selection of cryptocurrencies to offer its users.
Bittrex applied in 2015 for the BitLicense (the license of the New York Department of Financial Services, which decided to regulate cryptocurrency exchanges independently).
The approval of this application would positively increase its position amoung its competitors, since it would provide its users with extra security.
Signup & Login
Registration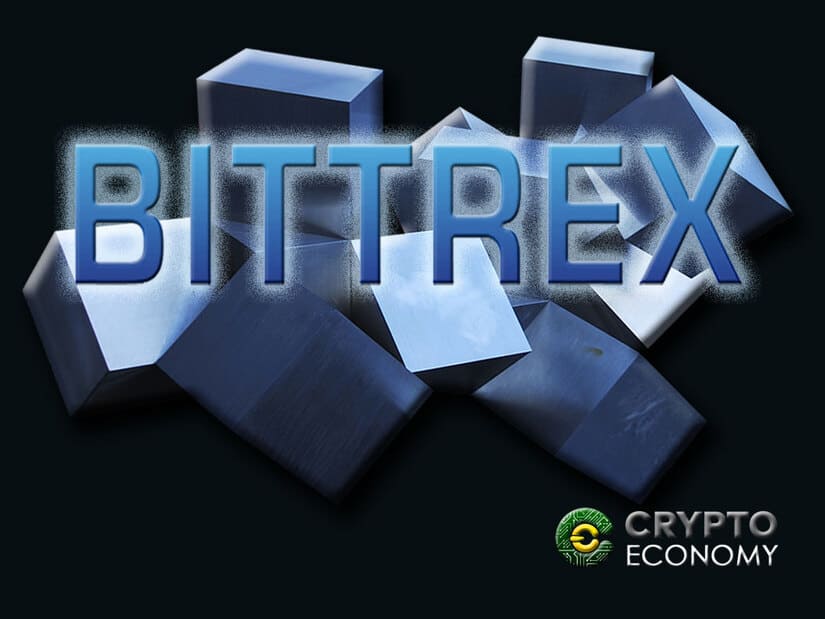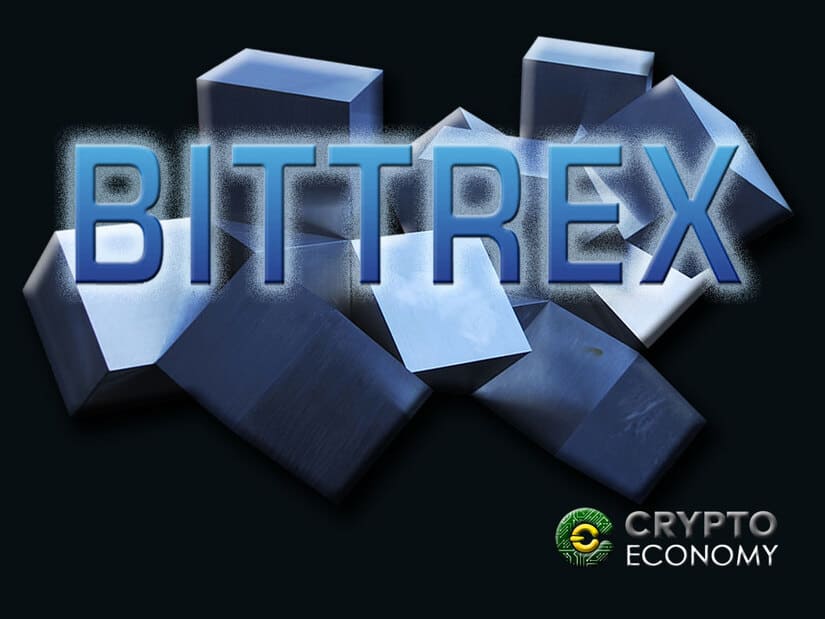 To register for the Bittrex Exchange, simply go to the following registration page https://international.bittrex.com/account/register and complete the following fields:
E-mail address
Create a password
Confirm Password
Accept the terms of the user agreement and confirm the registration of the link that will be sent to your email address.
From that moment on, you will be notified of each new action (login from an unusual IP address, failed login attempt, transfer of large amounts, etc.) by email.
If your IP address is dynamic, you will need to validate each connection through an email.
Account Verification
All registered users receive a personal account, but access to some service features will be limited if an additional verification procedure is not performed.
Users who joined the trading platform until 01.01.2017 could withdraw funds up to 0.025 BTC per day without additional account verification. For other participants, new rules require a mandatory account verification.
To identify your account, you must open the settings page and select "My Profile".
This will open a form in which you must specify the following data:
Date of birth
Country of residence (selected from the list)
Street
City
Area (selected from the list)
Postcode
Telephone number
If all fields are completed correctly, the next step "Identity Verification" will be available:
You can obtain up to three different verification levels:
Basic: Daily limit of 3 BTC: Passport and registration details are required;
Phone: There are no individual limits for this level, it is provided for those users who cannot provide a list of documents for basic verification; here you only need to specify your phone number to which the SMS code will be sent.
Improved: This is the highest account level, allowing you to withdraw up to 100 BTCs per day. To obtain it, the user will have to provide scans of their identity documents and take a own selfie.
Login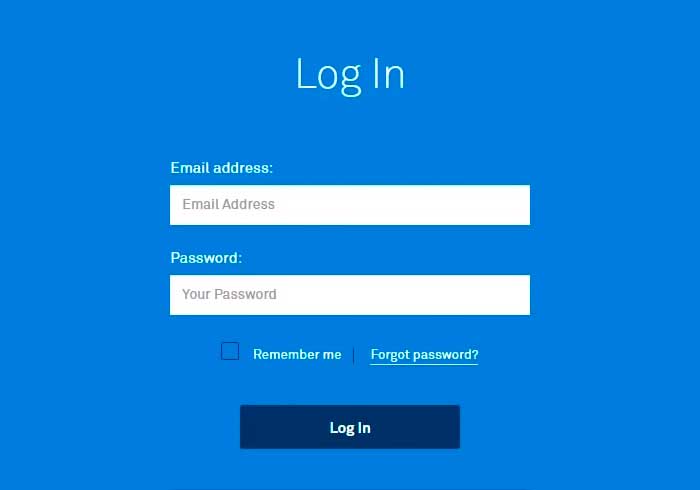 Connecting to the platform is very simple, just enter your user name and the password associated with the account and if you have 2FA activated you will be prompted after entering this data.
If your IP has changed or you are connecting from a new device, you will be sent an email to accept the device's connection.
How to trade on Bittrex Exchange
Once you have deposited your cryptocurrencies into one of Bittrex's wallets, you will be able to start trading.
As in any exchange, the first thing we have to choose is the pair we want to trade, for example ETH/BTC.
To select the pair, we have to go to the Markets menu (top right) and a little further down in the search box (Find…) we will introduce the pair to be traded; once selected it will already be in the exchange section for trading.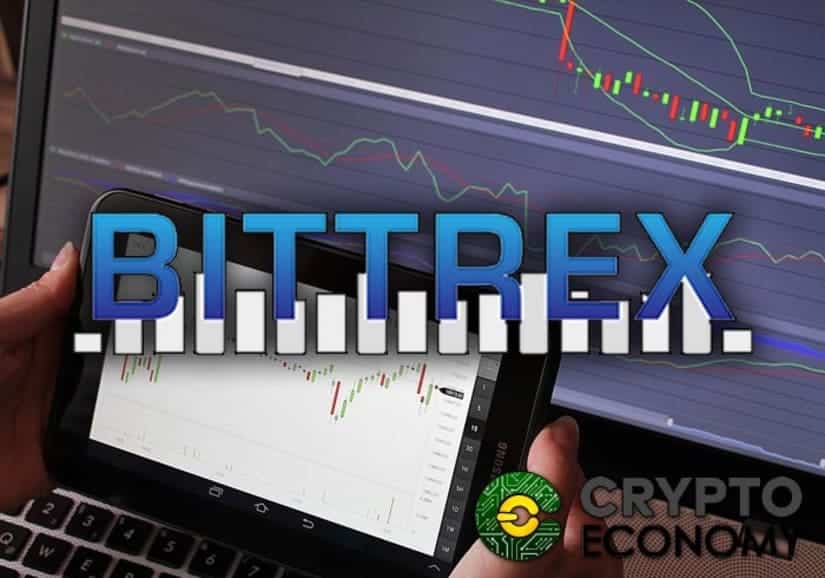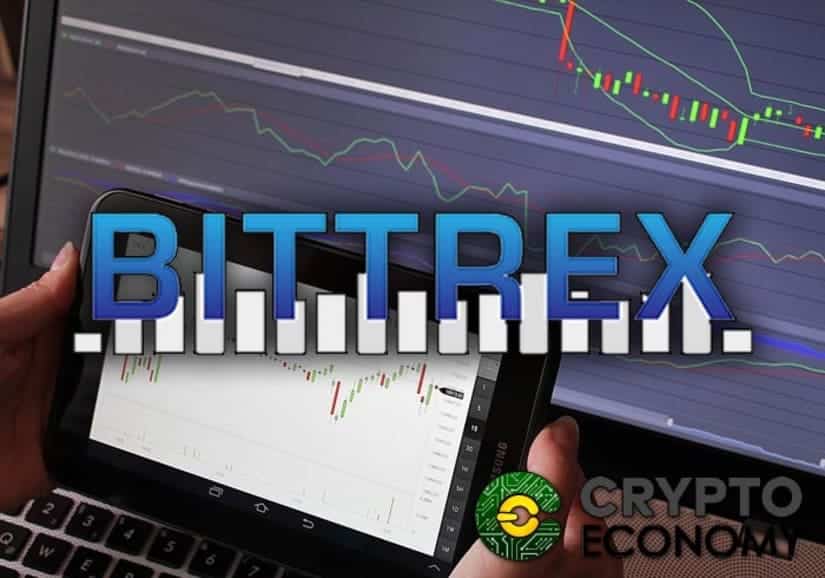 In this section what we will see is the following:
In the upper part we have a price graph of the pair, below we can see 3 columns, to the left and right we will see the purchase and sale orders of the users, and in the central part is the place where you enter your own purchase and sale order.
Bittrex Exchange Characteristics
Commissions
All the operations carried out in Bittrex have a commission of 0.25%, if you want a paper copy of your transactions, the platform makes it available to you at a cost of 10 dollars plus an additional one for each extra page and shipping to the U.S., shipping to another place may have additional costs.
Deposits and withdrawals
Bittrex deposits and withdrawal transactions are carried out only in cryptocurrencies, as the exchange does not have the possibility to trade with fiat money.
Therefore, to have funds in the account, you must initially buy or send your cryptocurrencies from another platform.
To deposit or withdraw funds to your account, you must go to the Bittrex website under the Wallets tab, select the desired cryptocurrency and send or withdraw your coins.
Bittrex Security
A great advantage that makes Bittrex a platform to consider in the market is reliability and maximum security.
Thanks to the cold storage technology, which makes the funds almost 100% secure, since the data are on servers that do not have a network connection.
Account protection is enhanced by a two factor identification.
Supported Cryptocurrencies
Bittrex has an extensive list of more than 250 pairs to trade among which we can find:
SRN/BTC, BCH/BTC, XRP/BTC, BTC/ETH, BTC/USDT, BAT/BTC, ADA/BTC, BTC/USD, XRP/USDT, BCH/ETH, XLM/BTC, HYDRO/BTC, BCH/USDT, POLY/BTC, RVN/BTC, MANA/BTC, SRN/ETH, LTC/BTC, WINGS/BTC, XRP/USD, EMC2/BTC, ZEN/BTC, BCH/USD, ADA/USDT, DOGE/BTC, DASH/BTC, DGB/BTC, XVG/BTC, ZEC/BTC, WAX/BTC, TRX/BTC, PPC/BTC, BOXX/BTC, NXT/BTC, TUSD/BTC, ETH/USD, UP/BTC, PMA/BTC…
Conclusion on Bittrex review
After the data extracted from this bittrex review, we can draw the following conclusions:
Bittrex offers a large number of pairs to trade cryptocurrencies, which is a plus for you, as it is a feature sought after by many traders.
The platform has not yet been attacked or hacked and has a lot of positive feedback from its users, which gives the exchange a good score, making it reliable and totally recommendable for both new and experienced users.
As a negative point we can highlight the "new" design of the platform, which can be a little confusing for first-time users.
The technical assistance is also another point to improve on the exchange as many users qualify it as slow.