Although the regulatory issue regarding cryptocurrencies and the Initial Coin Offering – ICO – is at a very early stage of development and adoption, it is interesting to review how in some countries this has progressed, and more at times when there is no doubt a boom in this modality of project financing.
The year 2017 has been the year of the ICOs. This new and innovative form of financing that involves issuing a new digital token for early investors of a usually blockchain-based project in exchange for bitcoin or ether has managed to raise more than $ 2 billion in funds since the beginning of the year. This figure even surpasses that of the traditional VC financing of bitcoin and blockchain startups from year to date.
One of the reasons why ICOs have become such a popular method of financing is because this market segment was not fully regulated until this summer. Anyone with sufficient technical knowledge could launch their own digital token linked to their existing business idea or start. However, that is now changing.
On July 25, the US Securities and Exchange Commission UU. (SEC) was the first financial regulator to issue a statement on the initial regulations on currency offerings. Since then, several other countries have followed.
Here are some specific cases by country:
Canada
Canada's financial regulator CSA announced on August 24 that securities law could be applied to initial currency offerings if the new issue digital token can be categorized as a financial security.
"Any company that plans to raise capital through an ICO […] should consider whether it is a guarantee. Companies should also contact their local securities regulatory authority to discuss possible approaches to comply with securities laws "the statement said.
China
In a move that astonished the market, seven Chinese regulatory agencies issued a joint statement stating that initial coin offerings are a form of illegal and unauthorized fundraising, and that all persons and companies within the People's Republic are prohibits launching symbolic sales to finance their businesses.
China was the first country to issue a complete ICO ban stating that they are linked to suspected fraudulent business. Shortly after China issued the ban, lawmakers also reported on exchanges of bitcoins that they will need to close and banning digital currency trading in exchanges.
Hong Kong
Unlike mainland China, Hong Kong has issued ICO regulations that are more compliant for new companies. The Securities and Futures Commission (SFC) issued a statement on Sept. 5 stating that digital tokens that fall under the definition of securities are subject to the Hong Kong Stock Exchange Act and, therefore, fall within the regulatory scope of the SFC.
Singapore
Singapore's financial regulator, the Monetary Authority of Singapore (MAS), issued a statement saying: "[…] the supply or issuance of digital tokens in Singapore will be regulated by MAS if digital tokens are products regulated by the Law (SFA) The clarification of MAS is a result of a recent increase in the number of initial offers of coins (or tokens) in Singapore as a means of raising funds.
In other words, similarity with Canada, Hong Kong and the United States, the sale of a new digital token will be under the regulatory scope of MAS if tokens are de facto securities of the issuing company.
South Korea
South Korea followed China's footsteps and stunned the Cryptomoneda community by banning future initial coin offers. On September 29, the South Korean Financial Services Commission announced that all types of digital tokens sales would be banned, since such financing activities should be carefully monitored and controlled.
Similar to China, we could potentially see this absolute ban annulled once legislators have issued the appropriate digital currency regulations.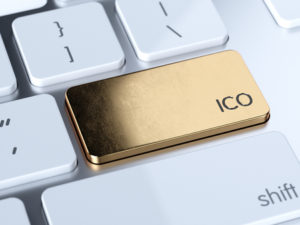 Switzerland
Switzerland's financial regulator FINMA issued a statement announcing that the regulator plans to investigate all ICO's held within its borders in an attempt to identify whether certain types of ICO may fall under its scope regulatory and take drastic measures in fraudulent token sales.
Switzerland is one of the most friendly countries for the criptocurrencies of the world and is home to an important blockchain center called the Crypto Valley.
United States
On July 25, the US Securities and Exchange Commission. UU. (SEC) issued a statement highlighting the risks associated with investing in initial currency offerings and announced that digital tokens that would effectively act as securities of the issuing company would be subject to the federal securities law. That means that any new company that starts an ICO will have to be under the SEC's regulatory control or will have to prove that its tokens are not de facto securities.
More regulations are also expected to be issued soon in Russia and other European nations. It is not surprising that next 2018 turns out to be the year of the regulations in this matter in a necessary response to the boom that ICO are having during 2017. We will be attentive until then.