Blockchain technology and smart contracts are revolutionizing different sectors. As per Deloitte, the commercial real estate industry is aiming to gain the most out of blockchain technology and smart contracts. The real estate sector keeps information private for increased transparency. This is something that makes smart contracts more relevant.
The commercial real estate sector deals with a lot of confidential data. It includes lease rental rates and property valuations, as they create a competitive advantage. However, it is quite hard to keep secrets because of global digitization. Nonetheless, technological advancement and innovative techniques in the sector have ensured that more information is available to the public.
But the real estate sector is in dire need of a system that helps in ensuring efficiency and transparency of data. This void might soon be filled by the applications of blockchain technology and smart contracts. The commercial real estate sector is incorporating smart contracts to transform its core operations.
Key Benefits of the Blockchain Technology and Smart Contracts for Commercial Real Estate
The commercial real estate sector companies can use both of these concepts to meet their business requirements. The near real-time transaction settlement ability of blockchain will help in minimizing the risks surrounding traditional payment methods. Moreover, the use of blockchain technology will eliminate the role of any third party.
As blockchain maintains a public ledger for transactions, there is proof for every transaction. Also, these transactions are irreversible which means that there will be practically no chance for fraud or theft. The real estate sector has many conditional clauses. These clauses can be effectively executed through smart contracts. As a result, there will be more trust among entities.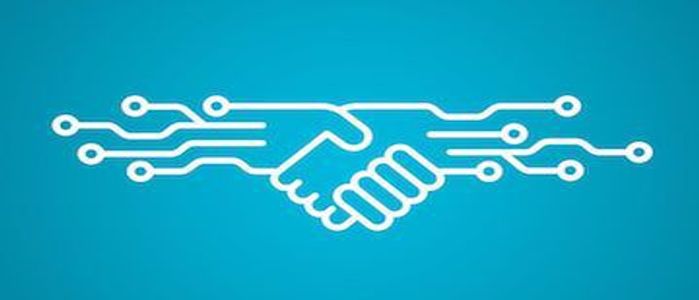 Furthermore, commercial real estate companies can modify their database. They can cover the challenges they are currently facing. These challenges include inefficient property search methods, complicated lease agreements and cash flow procedures, and time-consuming management processes. As per the analysis of Deloitte, blockchain technology can enhance more than half of the steps used by commercial real estate companies.
Through blockchain technology, these firms can offer reliable property searching methods. It can also make the financial evaluation process more efficient and accurate. Moreover, real estate can also eliminate manual errors through smart contracts and the overall use of smart contracts. There will be more data security, and a reliable verification process will work in favor of all entities. Companies will be able to detect and analyze any fraudulent activities, improve compliance, and predict future trends.