Big Four' accounting and consultancy firm Deloitte's Luxembourg unit is trialing an interesting experiment that will see its employees have the option to make lunch payments in its company canteen using bitcoin.
"We think it's good to have our employees assess this new technology," said Laurent Collet, a partner for strategy regulatory and corporate finance department at Deloitte Luxembourg.
Despite this forward-thinking experiment, the firm maintains that it will not be accepting bitcoin payments from their clients for its services, which is a shame considering that rival 'Big Four' accounting firm PwC's Luxembourg unit will begin accepting payments in bitcoin on October 1st this year.
"Our role is to lead and it is only by being an active leader with exposure that we at PwC Luxembourg can understand the challenges inherent to the crypto world," the company stated in a press release from earlier this month.
Collet said that the company is still engaging with the bitcoin technology albeit at a different application than using it for payments. He said that Deloitte is using the technology to process transactions related to its funds management services taking advantage of blockchain's transparency as well as security to improve the auditing process.
"This is where we focus our attention right now in linking this new technology with the needs of the Luxembourg industry," he said.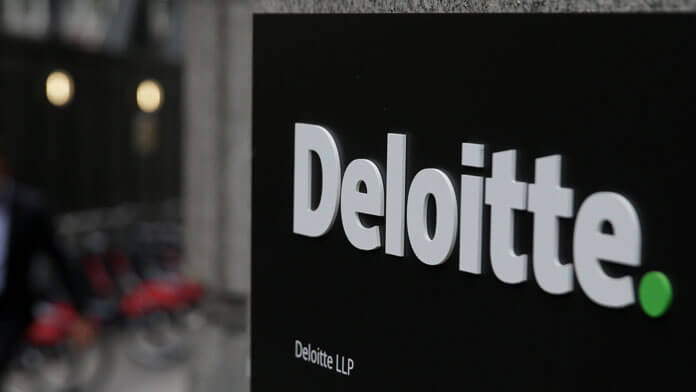 It is not clear from the report how the canteen will process the payments and this is actually of great concern because bitcoin in its standard form is not a particularly fast network. When making payments for small transactions such as paying for lunch or coffee, it could get relatively expensive considering that someone getting lunch is assumable hungry, paying using bitcoin is not going to work. Transaction confirmation times are extremely long more often taking more than an hour to get a single confirmation since these small transactions do not justify paying hefty fees to get quick confirmations. This means that no one will be willing to make payments for lunch if they are going to have to wait hours for their lunch.
The other option is to integrate Lightning Payments, a second layer application being developed by Bitcoin developers specifically to aid in micropayments similar to those that will be expected in a canteen setting. Lightning is far much cheaper and faster and frankly more appropriate for such an experiment. However, its user interface is not very user-friendly at the moment. Despite these challenges, it is worth acknowledging the effort such a big firm is taking in learning about a nascent technology like bitcoin.