Concept designer, Ben Geskin recently tweeted out pictures of the Galaxy S10 opened to the device's 'Samsung Blockchain KeyStore.' According to the images, Samsung Galaxy S10 has featured a "secure and convenient place'' for users to store their cryptocurrencies. This leak confirms the news that went viral last month that Samsung would be launching a cryptocurrency service with Galaxy S10. The launch is expected to take place early March.
According to the news, the cryptocurrency service would be divided into two parts; there will be a cold wallet for saving digital currencies, public and private keys and signing keys for transactions, and the second part is going to be a cryptocurrency wallet for viewing account transfers and transaction history.
The news also claims that Samsung will not have access to any of the data in the Blockchain KeyStore app and instead, users can only recover their data using the 12 to 24 word recovery phrase. Also featured in the app, is a secondary layer of authentification that includes PIN and fingerprint.
Supported Cryptocurrencies
The leaked images show that the app will allow users to import an existing wallet and also be able to create a new one. Ethereum is listed as a supported cryptocurrency. However, this new feature will have support for Bitcoin (BTC), ERC 20 tokens, and Bitcoin Cash (BCH). The leak also shows a relevant menu item for Blockchain KeyStore in the settings app that allows users to secure and manage their blockchain private key.
Allegedly, the Galaxy S10 features other interesting features including a 6.1 inch curved OLED display, an in-display fingerprint sensor, the Snapdragon 855 for North America, the global Exynos 9820 processor and either 128 GB or 512 GB of internal storage and could sell for at least £ 799 when it launches.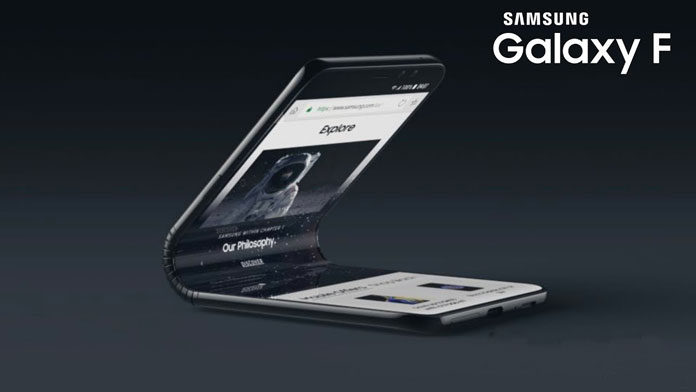 The 'Infinity-O' hole is also an interesting feature seen on Galaxy S10's display. The hole was first seen in Samsung A8 phones, which were only seen in China. We'll however know all the details about the Galaxy S10 when it is announced at Samsung's Unpacked Event come February 20th in San Francisco. During this event, the company will show off a fully functional version of its alternative foldable Smartphone.
The Samsung blockchain KeyStore feature has received a quite positive audience, with everyone feeling existed and eagerly looking forward to its launch.