The race for the largest Altcoin rages on even in the midst of one of the most brutal bear assault this year experienced yesterday. The second and third largest cryptocurrencies by market cap have had their ranks reshuffled again after Ethereum [ETH], the leading altcoin lost as much as 15.5% of its weekly average price of $207 dollars to a low of $174 and Ripple occupied the desired position of ETH.
Ripple's XRP, the trailing altcoin, took the advantage of the bear assault to overtake ETH yesterday. XRP despite shedding some value did not lose as much as Ethereum. Before the markets fell yesterday, a single XRP coin was worth about $0.50 but fell to as low as $0.43 representing a fall of about 14%. At press time the coin retails for $0.46.
Ripple's market cap has since surged past Ethereum's whose later market cap stands at $18.44B while the former's is at $18.72B by press time. This is the third time in two months XRP is overtaking Ethereum after the previous times albeit lasts shortly, marked a threat to the leading altcoin.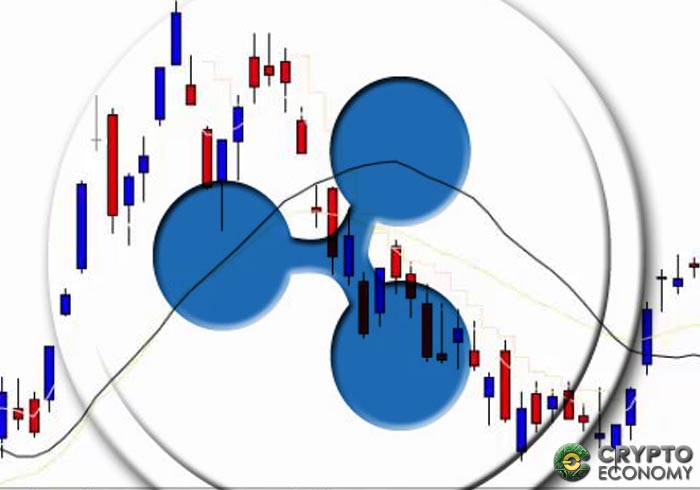 The market fall that was witnessed yesterday has been hard to explain and has been the second worst fall this year after the February fall which followed the January bull market. The overall cryptocurrency market has recorded a loss of more than $28 billion and some of the coins in the top 100 charts on Coinmarketcap registering losses as high as 20% in the past 24-hr period.
Industry experts are associating this bear assault on the upcoming Bitcoin Cash hard fork scheduled for today November 15th. Bitcoin Cash community is about to split into two opposing sides dubbed Bitcoin Cash ABC and Bitcoin Cash SV (Satoshi's Vision).
Either side is led by two of the most popular cryptocurrency figureheads – Roger Ver (formerly nicknamed Bitcoin Jesus) and Craig Wright (self-proclaimed Satoshi Nakamoto). Mr. Wright had previously threatened to crash the BCH price if Roger Ver's camp wins the ongoing hash war. Some media houses are speculating that yesterday's market fall was Wright making good of his threat.
See also "The accumulation of capital as a prelude to a new trend".