As reported from its own website, Ripple has made an investment of $25 million in Ripple (XRP) in Blockchain Capital, a pioneer venture capital company focused on Blockchain technology and the crypto ecosystem.
This investment will be used to support companies that create businesses using blockchain technology, as well as being used to find new utilities and applications to the XRP ledger and its Interlerger protocol.
Both the XRP ledger and the Interledger protocol are open source, making it easier for developers to create new applications based on the platform. With the investment made in Blockchain Capital, the Ripple team is confident that it will bring new opportunities and usages for XRP beyond the payment methods, for which cryptocurrency was originally created.
Ripple does not rule out continuing to support and invest in new projects and companies that share their vision.
Bart Stephens, co-founder and managing partner of Blockchain Capital said:
"As pioneers in the blockchain sector, we have been on the frontlines and in the trenches with our portfolio companies, like Ripple, building a new crypto ecosystem"
"There are entire verticals — such as healthcare or identity management — that could benefit from blockchain or distributed ledger technology."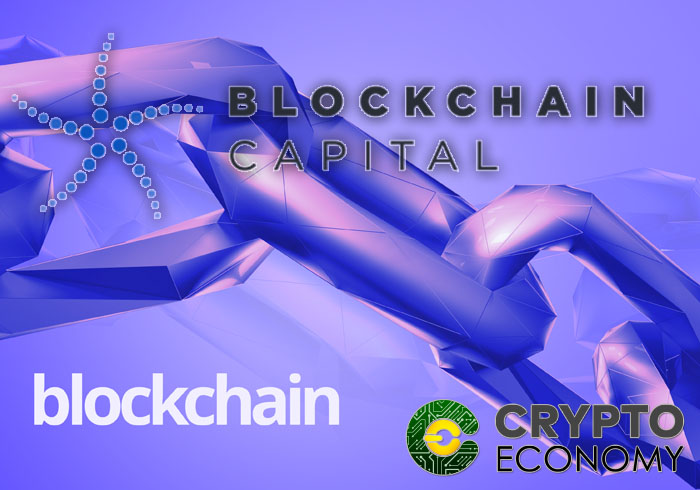 What is Blockchain Capital?
Blockchain Capital is a company founded in 2013 and headquartered in San Francisco, founded by W. Bradford Stephens and P. Bart Stephens.
Their main idea is to collaborate and support companies and projects from anywhere in the world that are based on the blockchain technology.
As they say from the Blockchain Capital team:
"Our passion is providing founders with the tools they need to succeed: capital, domain expertise, partnerships, recruiting and strategy."
As pioneers in the Blockchain sector they have funded more than 70 companies, protocols and tokens since its creation.
In its portfolio of active investments we can see companies such as: Coinbase, Bitpesa, Bitgo, Bolt, Civic, Kin, Kraken, Power Ledger, Ripple, Xapo and others.
The vision of Blockchain Capital is that the Blockchain technology will create markets and completely new business models in which they will do their best to provide their support both in advising and financial help to these projects.
P. Bart Stephens – Co-founder and managing partner has said in an interview:
"Whether it's using XRP, bitcoin, or just the underlying blockchain technology, our goal is to find the best projects and give them the resources to be successful companies that deliver value to customers for the long-term"