Santander UK, has announced that they are planning to launch an international payment application in which they have been working since 2016 together with Ripple. This application, that has been used internally, wants to launch it this spring for their clients.
As stated in an interview by Nathan Bostock, Executive Director of Santander UK since 2014:
"This spring, if no one beats us to it, we will be the first large retail bank to carry out cross-border payments at scale with blockchain technology"
The application may initially be used by customers residing in Spain, Brazil, the United Kingdom and Poland.
Santander Bank has been investing and working with Ripple since 2015. During their tests have verified that with this technology transactions can be done in less than 24 hours, while having a full knowledge of the costs involved from the first moment and the commissions will be much smaller than the current ones.
With the systems that they have been using so far international transactions could be delayed for days – but thanks to Ripple's (Ripple Net) technology this will be greatly reduced.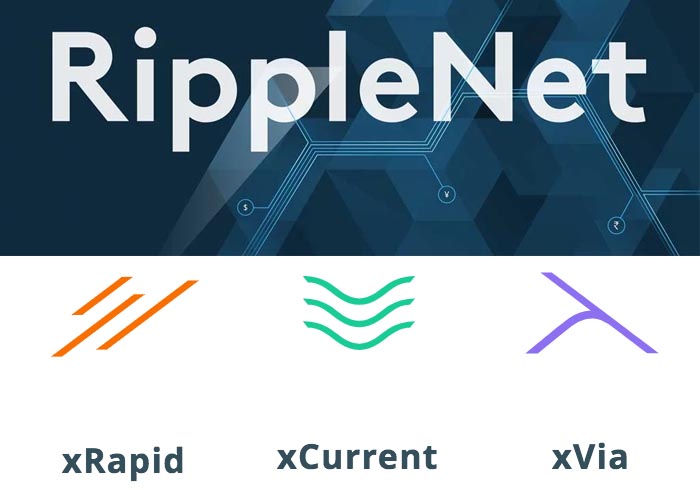 RIPPLE NET
Ripple Net is the network of Ripple that is destined to send money worldwide using Blockchain technology and has 3 tools that help in its work: xActual, xRapid and xVia.
xCurrent
It is the business software intended for banks to send and receive cross-border payments, which includes end-to-end tracking and bidirectional messaging.
xRapid
xRapid uses XRP to offer liquidity on demand, which reduces costs and allows payments in real time. XRP offers banks a highly efficient, scalable and reliable liquidity option for cross-border payments.
xVia
Allows its users to send international payments through a bank that has been connected through Ripple Net.
Some of the banks associated with Ripple Net say:
Gautam Jain (Global Head of Client Access for Transaction Banking in Standard Chartered)
"With over $155 trillion of cross-border payments being made between businesses annually, it is crucial that we continue to innovate to make international payments easier and faster not just for our clients but also for the future of the payments industry."
Amresh Acharya (Group President and Head of Global Indian Banking at YES BANK)
"India is the largest recipient of personal remittances in the world, and as a leading Indian bank with a strong focus on technology, we are glad to partner with Ripple to realize the enhanced efficiencies of blockchain for real time cross-border payments."
Ripple Net has in its portfolio some of the clients, for example:
Santander Bank, BBVA, AXIS Bank, American Express, UniCredit, Yes Bank, Bank of Tokyo Mitsubishi UFJ, Lian Lian pay…