In a recent Ask Me Anything (AMA) in the r/India community on Reddit, Sandeep Nailwal, the co-founder of the Ethereum (ETH) scaling platform Polygon (MATIC), claimed Web3 gaming will eventually become one of the biggest drivers of mass crypto adoption.
On May 25, Nailwal said Web 3 gaming will boost some genuine at-scale "real life" use cases for blockchain other than trading and payments. He believes with the value added of cryptocurrency and non-fungible tokens (NFT), new gameplay ideas can drive innovation to a new level, allowing players to engage with games in decentralized ways.
Join @sandeepnailwal for a @Reddit AMA on Wednesday May 24 at 8PM IST.

👉🏽 r/Indiahttps://t.co/z1IXBkaC9p pic.twitter.com/A0JPnE92OG

— Polygon (Labs) (@0xPolygonLabs) May 23, 2023
Web3 Gaming Is The Future
In Web3 games, players also invest their time and money, but there is a huge difference when compared to "regular" games. They are rewarded not only with experience but also with digital assets that may earn them more money than they originally invested in the game.
The Polygon co-founder noted blockchain gaming activity has grown nearly 2000 percent over the past few years, accounting for more than 52% of total blockchain activity. He believes the integration of the metaverse and blockchain technology into the gaming industry has completely reshaped the competitive gaming landscape and led to a virtual gaming democracy. Nailwal highlighted, "I think gaming is the largest scale opportunity for crypto," adding,
"There are some top games launching in Web3 in the next 6-18 months and it would be very interesting to see if some of them are able to crack the crypto code. Last year itself there was $2 billion+ in funding for Web3 games."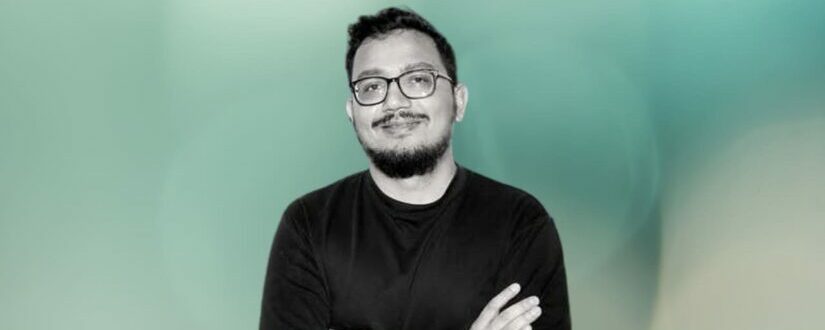 Nailwal's assertion on Web3 gaming comes after Polygon partnered with Web3 gaming firm Immutable to develop a gaming solution called "Immutable zkEVM," supported by Polygon technology using zk-rollups in order to accelerate Web3 game development and adoption. The network will launch in the coming months making blockchain games faster, among other added features.
In addition, the Polygon co-founder had also announced the launch of the new Nailwal Fellowship to provide early-stage builders with financial support with the purpose of bolstering Web3. Nailwal pledged his own money toward the $500,000 cohort of 10 builders selected each year.
I am excited to announce the Nailwal Fellowship – a new program for any builder who wants to do something big in web3!
I'll be investing $500k of my personal capital into 10 individuals every year ($50k/fellow) to help them to commit to building in web3 full-time for 6months. 1/ https://t.co/NGOLJ91fUx

— Sandeep Nailwal | sandeep. polygon 💜 (@sandeepnailwal) May 16, 2023
Industry Experts Chime In
This is not the first time a crypto industry figure has suggested that Web3 gaming will boost digital assets adoption on a global scale. Previously, Claudio Riff, the CEO of Pooky, a sports prediction game powered by blockchain technology suggested in an online interview that having more blockchain-based games could potentially help "onboard a critical mass of users onto Web3." Riff claimed the biggest hurdle that has blocked mass adoption of crypto and web3 is the user experience.

The need to interact with multiple interfaces, including wallets, exchanges, and decentralized applications (Dapp) could be a daunting task for users who are not familiar with blockchain and cryptocurrency.
In order to mitigate such obstacles and increase adoption, crypto-based companies need to simplify the language and concepts associated with blockchain and digital assets, creating intuitive onboarding experiences that guide users through the process of getting started.
How Can Gaming Boost Crypto Adoption?
Riff, further specified that games are a powerful tool for engaging people because they provide a fun and interactive experience that can be easily personalized to a player's interests and preferences. By making the gaming experience fun and interactive, companies can create a safe space for players to experiment and learn about the burgeoning crypto, blockchain, and Web3 technology. The CEO of Pookey stated,
"The gaming industry has the potential to drive mass adoption of Web3 technologies because of its massive and diverse user base. Gaming is a multi-billion dollar industry that reaches millions of people across the globe. By integrating Web3 technologies into games, developers can expose a wider audience to decentralized technologies and help drive adoption."
Electronic Arts (EA Games) Co-Founder, Jeff Burton, Joins P2Earn Inc (CNSX: PXE) As Advisory Board Chairman. https://t.co/SHn7mibMew#BlockchainGaming #PlayToEarn #EAGames #Blockchain #P2E #P2earn #gaming #NFT pic.twitter.com/C7z9hZaUH3

— P2Earn.io (@P2earn_io) May 2, 2023
Over the past few years, several prominent traditional companies including Ubisoft, EA Games Square Enix, and Razer, among many others have also announced their entry into the Web3 arena, particularly through gaming and NFTs. Recently, video game industry veteran Jeff Burton, co-founder of gaming giant Electronic Arts (EA), joined Canadian blockchain gaming company P2Earn as Chairman of its Board of Advisors, making the Web3 gaming hype quite obvious.