The co-founder of Worldcoin, Sam Altman, has recently shared a video that shows people in Japan lining up to get free WLD tokens. The shared video demonstrates a queue of people waiting to get their hands on $50 worth of WLD cryptocurrency, approximately 25 coins, in exchange for their iris scans. It is important to remember that this development comes amid the ongoing discussions about the fading popularity of the new Worldcoin project.
day 3 of @worldcoin launch, crazy lines around the world. one person getting verified every 8 seconds now. pic.twitter.com/vHRu1sWMT3

— Sam Altman (@sama) July 26, 2023
Altman made it evident that one person was getting verified within a span of eight seconds as they lined up for Orb. Orb is a biometric verification device that provides a World ID to users after successful biometric data collection. Currently, Worldcoin plans to set up Orb venues throughout the world in hopes of accelerating the onboarding process to a global level.
People Lining up for Free Worldcoin Tokens Kick Rumors of Low Popularity Out of the Window
Despite the evident favorable response from the Japanese, a polar opposite attitude was seen in the people from Hong Kong. The three Orbs throughout Hong Kong reported a mere 200 sign-ups on the first day, with total registrations being 600. Despite the advertised bucket of benefits, several analysts have pointed their fingers toward potential privacy issues. UK regulators have also started looking into the project for potential privacy concerns.
At the time of writing, the Worldcoin token has declined by almost 5.53% within the previous 24 hours.  The decline has eventually pushed the trading price down to approximately $2.23, and the market cap of the token currently stands at the $246 million mark.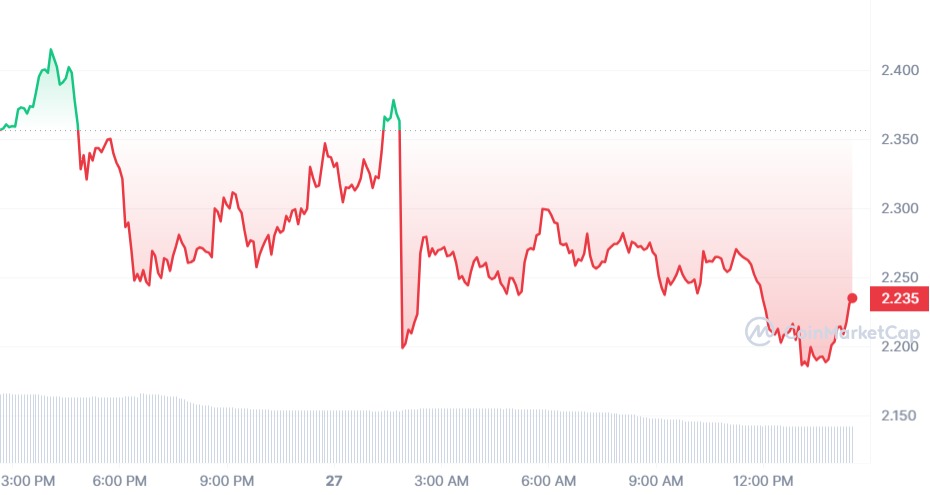 The project debuted on the back of 2 million pre-sign-ups, but analysts currently argue that overall popularity has now died down considerably. It is believed that the difference between the total number of sign-ups before and after the launch signifies the lack of enthusiasm. However, the early on-boards also turned out to be controversial as a few reports suggested that the developers behind the project attracted the first million using deception, cash handouts, and much more.
Low demand in a certain segment does not exactly represent lower demand as a whole. When the response of the people in Japan is kept in mind, it can become easier to assume that enthusiasm might increase considerably within the upcoming days.