Meta co-founder and CEO Mark Zuckerberg has revealed that his social media giant is actively working on bringing NFTs to Instagram in the coming months.
According to a report by Engadget on Tuesday, March 15, speaking at a panel at Austin's South by Southwest Festival (SXSW) 2022, confirmed that non-fungible token (NFT) functionality would soon hit Meta's photos and video-sharing app Instagram. He did not provide in-depth details about the project but said that users would be able to mint and show their already-owned NFTs on the platform.
Mark Zuckerberg reportedly said:
"We're working on bringing NFTs to Instagram in the near term. I'm not ready to kind of announce exactly what that's going to be today. But over the next several months, the ability to bring some of your NFTs in, hopefully over time be able to mint things within that environment."
Instagram NFTs Were Already on the Cards
The confirmation by the Meta CEO of bringing NFTs to Instagram didn't come as surprise for the crypto and blockchain community as with the rebranding of the company name from Facebook to Meta, these innovative technologies were on the cards.
Zuckerberg at SXSW confirms NFTs are coming to Instagram "we're working on on bringing NF Ts to Instagram in the near term," but says "I'm not ready to kind of announce exactly what that's going to be today"

— Karissa Bell (@karissabe) March 15, 2022
As Crypto Economy reported, in October 2021, the company announced its rebranding to Meta and unified all its financial and payment services under Novi, also a rebranded name from Calibra. Under Meta's name, the company has now two segments:
Family of Apps and Reality Labs. Family of Apps focuses on  Facebook, Instagram, and WhatsApp. Reality Labs is entirely focused on building Metaverse infrastructure from the company. The Meta team has repeatedly said that NFTs will have major functionality in its Metaverse.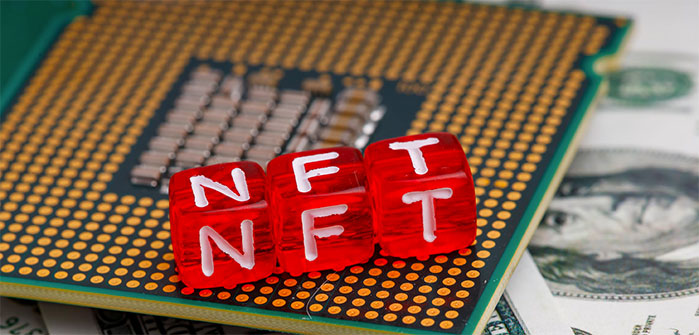 The news of NFTs coming to Instagram also did not come out of the blue as in January 2022, Financial Times, citing people familiar with the matter, reported that the Instagram team was readying a feature that would allow users to display and mint NFTs on the app. Now Zuckerberg has confirmed himself but the exact date for the rollout of this feature is yet to be announced as the team is working on a bunch of things.
Zuckerberg at #SXSW
– says that he hopes avatar clothing in the metaverse will be minted as NFTs
– there's "a bunch of technical things" to be worked out first
– they're working on bringing NFT's to Instagram "in the near term" (confirms our earlier scoop)https://t.co/ZX6PVjw4O8

— Hannah Murphy (@MsHannahMurphy) March 15, 2022
According to the reports, Instagram and the company's Metaverse will allow Avatar clothing to be minted as NFTs. Mark, at SXSW 2022, reportedly said:
"I would hope that you know, the clothing that your avatar is wearing in the metaverse, you know, can be basically minted as an NFT and you can take it between your different places."
More NFT Projects are in the Pipeline
Reports suggest that there are more NFT-related projects in the pipeline. According to insiders, Meta is also working to launch a marketplace for users to buy and sell NFTs. The company cryptocurrency wallet Novi will also incorporate NFTs features and is expected to play a vital role in its Metaverse and NFTs project.