Meta, formerly named Facebook, isn't giving up on its metaverse dream despite Reality Labs, the metaverse-focused division within Meta, continuing to operate at a loss. Even after incurring billion of dollars worth of losses, Meta CEO, Mark Zuckerberg emphasized the company "remains fully committed to the Metaverse vision."
Meta's Metaverse is in hot soup
It was in October 2021 when Facebook announced that going forward the company will be known as Meta. Since the pivot, the concept of metaverse skyrocketed with prominent companies around the world investing tens of billions of dollars.
Despite the exponential traction, things within Meta were far from rosy. The company pumped tens of billions of dollars into its metaverse and virtual-reality businesses but failed to yield desired results, turning out to be a financial sinkhole for the company.
During 2022, Reality Labs, lost $13.7 billion on revenue of $2.2 billion, up from a loss of $10.2 billion on revenue of $2.3 billion in 2021. Meanwhile, in the first quarter of 2023, the metaverse unit of the tech juggernaut posted a net loss of nearly $4 billion.
Meta grappled to cope with the gigantic losses that resulted in the company resorting to cost-cutting measures. As per recent reports, it was planning to lay off nearly 4000 jobs from its Facebook, Instagram, Reality Labs, and WhatsApp divisions. 
Mark Zuckerberg Continues to Remain Hopeful
Even after losing billions of dollars and being forced to shed a huge chunk of its workforce, Zuckerberg remains optimistic about the metaverse as the company plans to invest more in the space, such as Meta Quest 3, touted as the "next-generation virtual and mixed reality headset."
Introducing Meta Quest 3.

Coming this fall. Sign up for updates at: https://t.co/gt8P9KkNsd

Learn more at Meta Connect on September 27 – 28.#MetaQuest3 pic.twitter.com/CPFtGyNYC2

— Meta Quest (@MetaQuestVR) June 1, 2023
In the Q2 2023 earnings call, he noted the losses aren't unexpected or surprising. Furthermore, Zuckerberg explained that operating losses from the Reality Labs unit will increase meaningfully year-over-year due to the company's ongoing product development efforts in augmented reality/virtual reality. He said,
"This is an ambitious long-term horizon, multi-faceted roadmap. There are lots of components to the Reality Labs portfolio across VR, AR, Metaverse, social platforms, and neural interfaces, and we really have a long-term time horizon for evaluating the return on our investments here."

Meta Earnings Shoot Up in Q2 2023
It seems even after posting humungous losses in the Realty Labs division, Meta witnessed one of its best quarters since before it changed its name from Facebook. In its most recent earnings, the company reported a fiscal second-quarter net income of $7.79 billion, up from $6.7 billion in the previous year, with revenue climbing 11% to $32 billion.
According to Google Finance data, given the increase in earnings, Meta's stock price jumped, rising over 7% in after-hours trading to around $320. Meta shares have also gained nearly 140% year-to-date but are still off from their September 2021 all-time high of over $378. Although much at Meta is looking up, Reality Labs continues to struggle.
Meta's VR and AR products brought in just $276 million, while Reality Labs lost $3.7 billion this quarter. Meta Financial chief Susan Li said Reality Labs' revenue drop was due to lower sales of its Quest 2 virtual reality (VR) headset.
The department's expenses were up 23% to $4.0 billion, partly because of growth in staffing costs. In addition, she said VR-related product development efforts and further investments in its metaverse are the major reasons for the losses extending.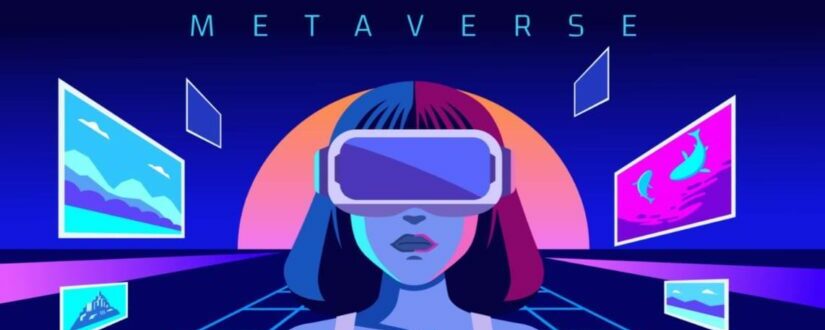 Will Meta Retreat on its Metaverse Dream?
Meta has made a significant bet and despite murmurs of backing down, the company seems fully invested in the metaverse. The losses in the last 12 months haven't deterred the company at all, even though it expects to bleed money year-over-year.
Albeit the severe losses, Zuckerberg continues to remain confident specifying the company has no plans to shift its focus from the metaverse. He added,
"I can't guarantee you that I'm going to be right about this bet. I do think that this is the direction that the world is going in."