There are a few things you should know before making a decision to invest in Kusama, including the Kusama Price Prediction and the KSM Coin Potential.
As with all of our price forecasts, we base our predictions on the opinions and analysis of the experts. In this article, we will attempt to analyze Kusama Coin's long-term potential in order to decipher if it has any future.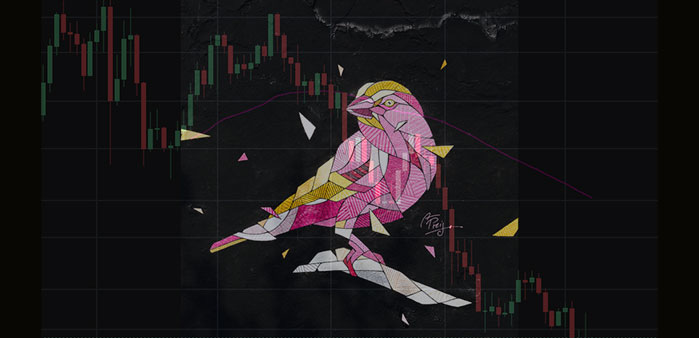 Kusama (KSM) Price Prediction 2022, 2023, 2024, 2025
During the month of December 2019, KSM was launched as a cryptocurrency. A year later, on May 18th, 2021, it climbed by 105% from its early price of $303.04 on April 24th, 2021, to its all-time high of $623.75, which was a 105% increase.
As the year 2021 begins, KSM can look back at it as a breakthrough year. In conjunction with that, on January 1st, it was valued at $69.5. After 52 days, the price went up to $273.07. On March 29th, 2021, the price rallied to $547.91, which was a significant increase from the previous 52 days. 
There was, however, a short-lived rally that followed. A drop of over 50% in KSM's value to $262.97 occurred on May 23rd, 2021, as the stock lost more than half its value. 
From popular forecasting platforms, we have gathered the best price projections for Kusama (KSM) based on the data that is available.
Kusama Price Forecast 2022
There was a continuation of the downtrend Kusama had started in 2021 in 2022. It has been predicted by some experts that the downtrend may continue for many months to come and may even continue for many years. However, there are others who believe that KSM is about to start a new uptrend.
Price Prediction WebSites
It is predicted that the price of Kusama is approximately going to cross the level of $41.50. According to DigitalCoinPrice, Kusama should reach a minimum price of $38.22 by the end of this year. Aside from that, the KSM price is also capable of achieving a maximum level of $53.94, which would be a significant increase.

The price of Kusama started at $51.65 at the beginning of 2022, according to CoinPriceForecast. There has been a -17% decrease in the price until October this year. The Kusama price is forecasted at $48.08 by the end of 2022.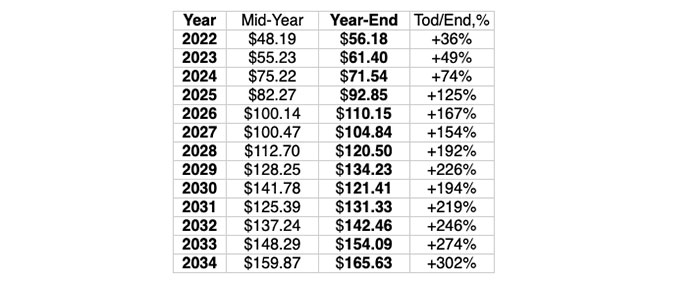 Twitter Influencer Analysts
There was a poll that was posted by a Twitter account named Warrior in 2021 for KSM price predictions. As a result of the poll, 88.5% of respondents predicted that the coin would rise to $1000 in the near future.
There are those who believe it can occur if the market returns to an uptrend after a prolonged downtrend, even though it's a very bullish prediction.
What's the most bullish price prediction for @kusamanetwork $KSM that any of you have heard for 2021/2022?

That is, of the predictions grounded in some degree of solid reasoning… Comment to add others. The two options are based on basic Google search. #bullish #cryptocurrecy

— 🔥Warrior🔥 (@ProphetCryptos) September 5, 2021
Prediction Price Youtube Channels
In a video posted on Art of Marketing Blog about Kusama's price prediction in 2022, the website gathers many predictions from around the internet in order to make their prediction. KSM is going to reach a price of $471.06 by the end of 2022, according to one of the predictions.
Kusama Price Prediction 2023
It is expected that Kusama will grow much faster in 2023 compared to the 2022. In 2023, we can expect that KSM prices will continue to rise as we see more projects coming to this blockchain and as the Polkadot ecosystem continues to grow.
While there are some sources that predict KSM will be bearish in that year, there are still some that predict the opposite.
Price Prediction WebSites
By the end of the year, PricePrediction expects the KSM price to reach a minimum price value of $69.66; as a result, the expected price level of the Kusama by the end of the year will be $71.67. Furthermore, PricePrediction expects the KSM price to reach a maximum price value of $83.03.

According to WalletInvestor, the price of KSM won't be higher than $4.50 in 2023. According to this source, the highest predicted price may occur as early as January of next year. According to WalletInvestor, KSM is predicted to see a price of $0.537 in the next few days. In October 2023, it may be possible to reach this milestone.

Twitter Influencer Analysts
W3N: Canary believes that the price for Kusama will rise a lot in the next few years. The forecast price for Kusama in this tweet is $1000, according to the tweet. An unusual prediction that you won't be able to find in many sources.
Kusama Price Prediction 2024
It has been speculated that some of the predictions for 2024 are very bullish and that KSM may rise to above $150 in the near future. If the coin goes back to the uptrend move if the market goes green, even if it is away from its ATH of 2021, it could help the coin return to the uptrend move if it went back to its ATH in 2021.
Price Prediction WebSites
It has been estimated by CoinPriceForecast that Kusama will begin the year 2024 at $111.24, rising to $131.42 within the first six months of the year, and end the year at $155.08.
As predicted by CoinsPrediction, if the upward trend continues until 2024, it may reach $160.69, thereby creating a profit for KSM if it continues to grow.
If the market experiences a decline, it might be possible that the goal will be unable to be achieved. The average price of KSM is expected to trade at $146.92 in 2024, and the low price is expected to be $137.73 in the same year, according to CoinsPrediction.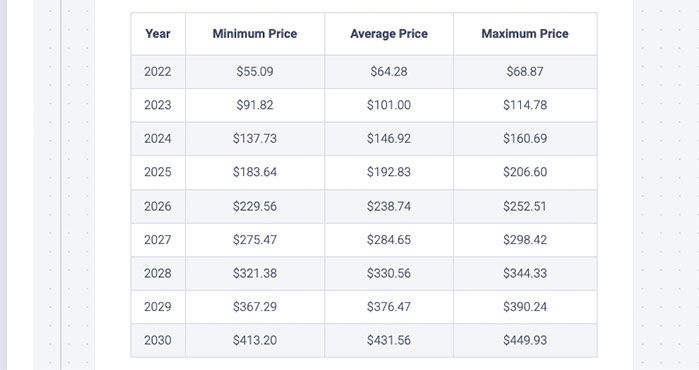 Prediction Price Youtube Channels
While there are some sources who are claiming that KSM could be priced at $1000 in the near future, the video below from Crypto with James discusses the possibility of this price point being possible.
Kusama Price Forecast 2025
KSM may be able to start an uptrend this year, and the outlook has the potential to be very optimistic. Even in 2025, though, there are still many predictions that say Kusama will not be able to regain its ATH of 2021 or even go back to it.
Price Prediction WebSites
A price prediction for KSM by PricePrediction indicates that it will cross an average price level of $145.54 in 2025; in the meantime, at the end of the year Kusama will have a minimum price value of $141.46. In addition, the price of KSM can reach a maximum price level of $170.95 by the end of the year.

It has been estimated that the price of KSM will cross the level of $166.40 in the course of the year, according to DigitalCoinPrice. It is expected that Kusama will be able to reach the minimum fee of $162.78 by the end of the year. The price of KSM can also increase as much as $184.54, which is the maximum price level that can be reached by the KSM price.

Kusama vs. Polkadot
There are many common parts of Polkadot and Kusama's code, but they are independent, standalone networks with their own priorities. There is no doubt that Kusama is an explosive and fast platform, perfect for bold experiments and early-stage deployments. 
Among the key differences between Polkadot and Kusama from a technical perspective is that Kusama offers a modified governance model that enables faster upgrade times. The Kusama platform is more than four times faster than Polkadot in terms of performance. 
There is a voting period of 28 days on Polkadot for referendums, followed by a period of enactment of days prior to the changes enacted on-chain after the referendum period ends. The voting period on Kusama lasts for seven days, followed by an eight-day period for the enactment of the result. Polkadot price prediction shows the perspective of this project. 
Is Kusama (KSM) a good investment?
There may be a question in your mind at this point – is Kusama an investment that will be profitable? 
The magnitude of attention Polkadot received, and its strong ties to DOT's success in the first place indicates that Kusama is likely to follow its steps as well and be strongly intertwined with DOT's future success, which is already unquestionable.

I do not believe that there is an easy answer to the question of whether or not KSM is a great investment. The Kusama investment is seen as one that is risky by some, while it is viewed as a safe investment by others. As long as you understand the technology and are comfortable with the risk, we think it's worth your time to invest in Kusama.
There is no doubt that things can change quickly in the crypto market since anything is possible in this field. In order to get the most out of your investment, make sure to keep an eye on Kusama news if you want to maximize results.
Conclusion
A couple of types of projects stand out when it comes to the crypto market when we take a look at it. Kusama is right there in the last category, and for the right reason. We know that there are three types of cryptocurrencies: the big players – Bitcoin and Ethereum; the meme coins – Dogecoin, Shiba Inu Coin; and the projects with a purpose – Solana, Monero, Polkadot. Kusama sits in the last category.
The majority of the projects we have discussed so far do not have a future or potential in the near future. In a couple of months, you will be able to forget most of the companies within the top 100 by market cap. In order for a project to attain long-term success, it is essential to find a niche and a purpose when it comes to developing it.
As a network with a niche and a purpose, Kusama has both and will continue to grow in the future – it is home to constant innovation and offers solutions no other network can provide.
---
The Price Predictions published in this article are based on estimates made by industry professionals, they are not investment recommendations, and it should be understood that these predictions may not occur as described.

The content of this article should only be taken as a guide, and you should always carry out your own analysis before making any investment.