Bitcoin has fluctuated around $7,500 for weeks making many analysts readjust earlier predictions on another bull run before the end of the year. Even when speculators are confident that higher prices will be seen, almost all are now cautious in their predictions. This is unlike Fundstrat's Robert Sluymer and Tom Lee who are still very optimistic that the coin will break through present resistances.
Mr Lee is of the opinion that prices of $25,000 is realistically possible by the end of the year, saying,
"The fully loaded cost of (to mine) Bitcoin next year, is going to be like $14,000, reflecting the difficulty"
Lee has always used the break even mining cost as his primary criteria for assessing the realistic price of Bitcoin. Lee's prediction is also premised on his presumption that more institutional funds will be flowing into Bitcoin as managers increasingly become aware of its potential as a "lucrative" business opportunity.
Lee also thinks that with more institutional involvement in cryptocurrencies, the regulatory fervor will be less severe as the market matures and several checks built in to internally control some of the excesses presently seen in the industry.
Robert Sluymer, who is also from Fundstrat echoes the sentiments as Tom Lee in saying that Bitcoin will likely break through the $7,500 it has been averaging for weeks. According to Sluymer, the figure to watch out for is $7,800. He pointed out series of higher lows that would indicate if the market would be sustained on a bearish trend.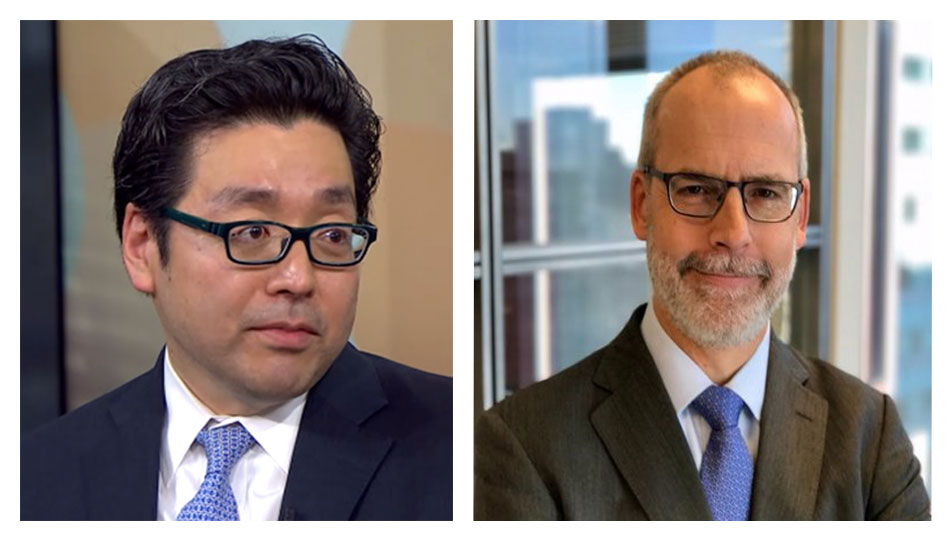 He continued by saying, "We think Bitcoin is starting to bottom off some very key support around $7,000 and we think it's going to start a recovery process here." He further said that he believes that the coin is going to challenge its "downwards trend" soon. However, over the weekend, Bitcoin dipped below $7,000 again and is trading at about $6,556 at the time of this report.
Sluymer said that there is a need to break through $7,800 mark before it becomes obvious that there is a clear reversal of trend. "The setup is there, but what we need to see is the token actually breakout and move through some very key levels" he said.
According to him, levels of $7350 and $7,000 must be held by the coin if the bearish market is to reverse. Sluymer still expressed bullish sentiments by saying "If you're short we think you should be very careful and reducing your short exposure. I think if you're looking to be long this is where you start adding here to your long exposure."
Fundstrat is one of the most reputable data analyst firms in the industry. One that the crypto community is frequently making references to due to their usually accurate predictions. However, with recent market trends, few are upbeat about brighter outlooks before the end of the year except the most optimistic.