Bitcoin is coming to retail Tobacco sellers in France after all following a regulatory uncertainty about the liquidity status of KeplerK, the startup that was seeking to sell Bitcoin [BTC] through a partnership with local French Tobacco kiosks.
Adil Zakhar, one of the co-founders of KeplerK said that this week the company has set forth with its plan as previously announced whereby it's signing up merchants to sell BTC throughout France.
So far, the company has finalized agreements with six 'Tabac' shops in France's capital Paris. Their arrangement involves customers purchasing Bitcoin vouchers through their 'Tabac' shops of choice and using these vouchers to redeem BTC online via KeplerK's crypto wallet.
Zakhar also revealed during the interview that the company will have brought on boarded about 100 'Tabac' shops by the end of this week. More than 6,500 shops are scheduled to be enrolled in this programme to make it easier for individuals to acquire their first Bitcoins.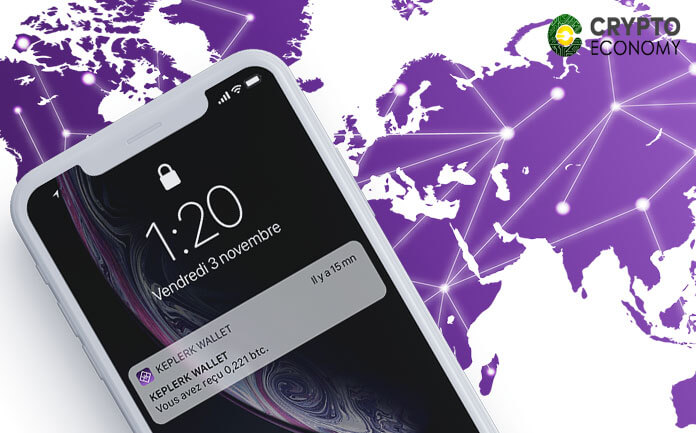 According to Zakhar, most people are finding it hard to acquire cryptocurrencies and this initiative is aimed at making it easier for willing investors to lay their hands on some bitcoin through their trusted shopkeepers. He said that,
"Some people find it complicated to get bitcoins online." However, these people do "trust their local tobacco shop owner more than they would trust some remote anonymous website."
It is still rather unclear whether the regulatory authorities have sanctioned this move by KeplerK. Following its announcement back in November, the Bank of France (BoF) and the French Prudential Supervision and Resolution Authority (ACPR) which works in alias with the BoF had denied having given any go-ahead to the company to sell Bitcoin through Tobacco kiosks. At the time the BoF said that "… such deal is either being envisaged or under discussion."
France's version of the SEC, the Autorité des Marchés Financiers (AMF) in November released a statement that disapproved of the liquidity status of PAYSAFEBIT SASU, the public limited company that backs KeplerK. The statement read in part:
"Its distribution by a public limited company, PAYSAFEBIT SASU with a capital of 50,000 Euros, using the trade name KEPLERK, which does not have any authorization or approval by a French or foreign authority, is not likely to provide any guarantee to the customer base."
The confusion is further exacerbated by the fact that the French government has not yet pronounced itself on the regulatory status of Bitcoin and cryptocurrencies in general.