The French financial markets regulator Autorité des marchés financiers, the Banque de France and the French Prudential Supervisory and Resolution Authority, this Monday issued a statement regarding last week's highly reported on the matter about a French company that was partnering with tobacco shop operators to buy and sell Bitcoin [BTC].
The company in question, KeplerK, had reported that it had gotten approval from the said financial regulators to operate as proposed. According to yesterday's statement, this may not be the case as the regulators wrote unequivocally regarding the matter.
The statement partly reads:
"Its distribution by a public limited company, PAYSAFEBIT SASU with a capital of 50000 euros, using the trade name KEPLERK, which does not have any authorization or approval by a French or foreign authority, is not likely to provide any guarantee to the customer base."
KeplerK's service, which is intended to launch this coming January 2019, was to allow retail investors to purchase Bitcoin with cash through vouchers sold by tobacco retailers. Once the investors have secured a voucher, they could then redeem it for Bitcoin on the KeplerK online service.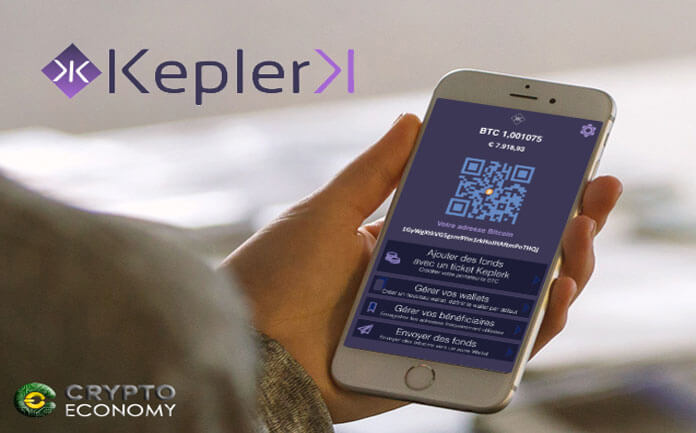 According to the financial regulators, they are raising concerns about the lack of proper regulatory framework around cryptocurrencies and the fact that KeplerK seems to be limited financially to the point that it seems to the financial regulators that it could not properly compensate investors in case of an unfortunate incident. Adding to the above excerpt, the statement read that,
"KEPLERK must not be confused with companies approved in France such as Kepler capital markets as they have no connection whatsoever."
The statement is, however, devoid of details of the financial agencies taking any legal actions against the company nor trying to stop it from executing on its plans. Looking at KeplerK's website, it does not seem like the company is slowing down on its intended launch date come this January.
It is, therefore, unclear as to the situation on the legitimacy of the service proposed by KeplerK or whether the statement published yesterday is an advisory to retail investors or a negation on last week's approval of the service as announced by the company.