The first ICO by a retail company in Thailand has opened the way for other companies to embrace the initial coin offering concept.
J Venture limited, a subsidiary of J Mart had its ICO planned since fall of 2017 but finally launched. The Jfin Coin presale was launched February 14, selling at 6.60 baht per token ($0.21) and was sold out. The coin was listed in some local exchanges but quickly lost about 57 percent of its value to 3 baht in a few days, although it later recovered some of its value now trading at about 0.354 baht.
J Mart is a major retail store in Thailand dealing with mobile devices such as phones and accessories. It is publicly traded at Stock Exchange of Thailand (SET). The Bangkok Post reported that the token was initially planned for listing at the Thai Digital Asset Exchange (TDAX), one of the major exchanges in the country but was later listed at a smaller exchange, Coin Asset.
Though the reason for the last minute decision to list in Coin Asset was not given, it may not be unconnected with the large listing fees usually demanded by exchanges from companies to list their tokens. The coin has already started trading in another local exchange.
The company CEO Thanawat Lertwattanarak said that the coin shall be listed in more exchanges such as the Hong Kong based Hitbtc and South Korea's Upbit.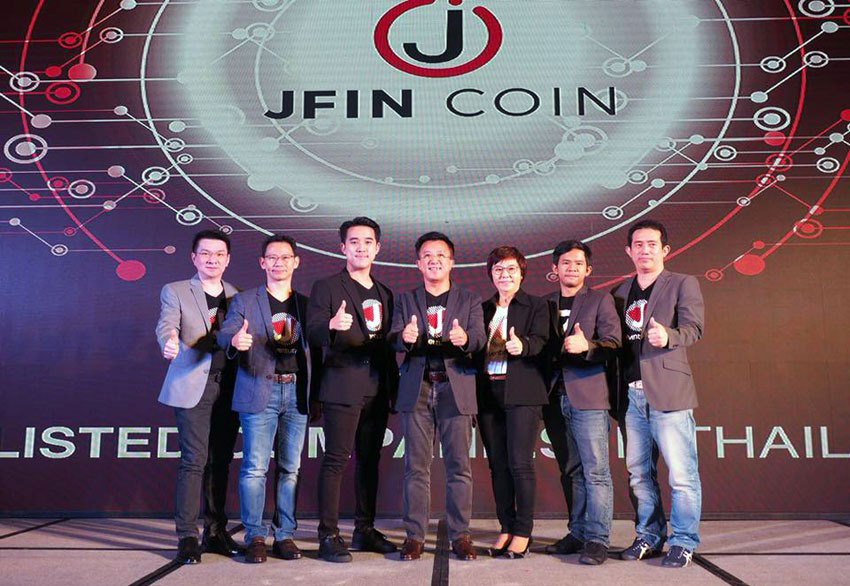 Other companies are warming up to ICOs in Thailand, although there is no certain regulatory framework to govern the crowdsale. The regulators in the country are still working on modalities of upcoming regulations and are expected to roll out a set of rules with the soaring popularity of cryptocurrencies in the country.
Recently,  Zmine Holdings Limited announced they would be launching an ICO to raise 180 million baht ($5.6 million). This is expected to be their soft cap or the minimum amount they are targeting. The company CEO and co-founder Kasem Pativitvatana said the funds are needed to expand mining operations which began in 2014. There would be 100 million ZMN tokens on sale during the crowdsale.
The ZMN pre-sale was launched last week and on the very first day sold 2 million tokens. According to an online media report MGR Online, that was approximately 3.5 million baht ($109,825).
It is not all rosy though for Thai companies hoping to raise ICO funds as the finance ministry is already making moves to intervene in the burgeoning sector. The National Multimedia said part of the ministry's plans may be the imposition of capital gain taxes on companies that raised funds through initial coin offerings, the report continued by saying,
"Under the proposed new laws, the [Thai] Securities and Exchange Commission (SEC) would be responsible for regulating the ICO market, covering securities and other kinds of digital tokens. One key feature of a related new law covers the electronic-KYC (know your customers) requirement aimed at preventing money launderers and other criminals from taking advantage of the new funding channel."