Waves Lab, the incubator for new projects on the Waves platform, has announced a total budget of 1 million WAVES for future participants, as the first tranche of entrants launch their applications. The commitment, worth approximately $9 million even after the recent cryptocurrency sell-off across the board, places the Waves Lab on a long-term footing and ensures that the coming years will see many more promising entrants accepted to the programme.
The first set of participants include Simdaq, a social trading platform; MyTrackNet, a blockchain-based geo-tracking application; Viso, a hybrid e-payments/cryptocurrency payment platform; and Likey, a one-stop-shop for loyalty programmes.
These initiatives will receive advice, PR, marketing support and technical assistance for their ICOs, as well as endorsement and contacts within the wider Waves community, helping them to get off to a flying start. The first pre-ICO is in process, with MyTrackNet already having collected $530,000 with the help of the Waves Lab team and partners. The pre-ICO will end on 30 January.
"We are happy to be a part of Waves lab. Waves community is very strong and this gives unfair advantage for those who build business with Waves. Simdaq is very much community focused and it's great to see Waves lab that will help the project like ours. We look forward for future cooperation", says Evgeniy Dubovoy, CEO SIMDAQ.
"This market has a lack of professional approach as it's a young and dynamically developing sphere. We are happy to be part of Waves Lab and will surely gain useful competencies which will bring benefit to our project", says Ilya Esterov, CEO Likey.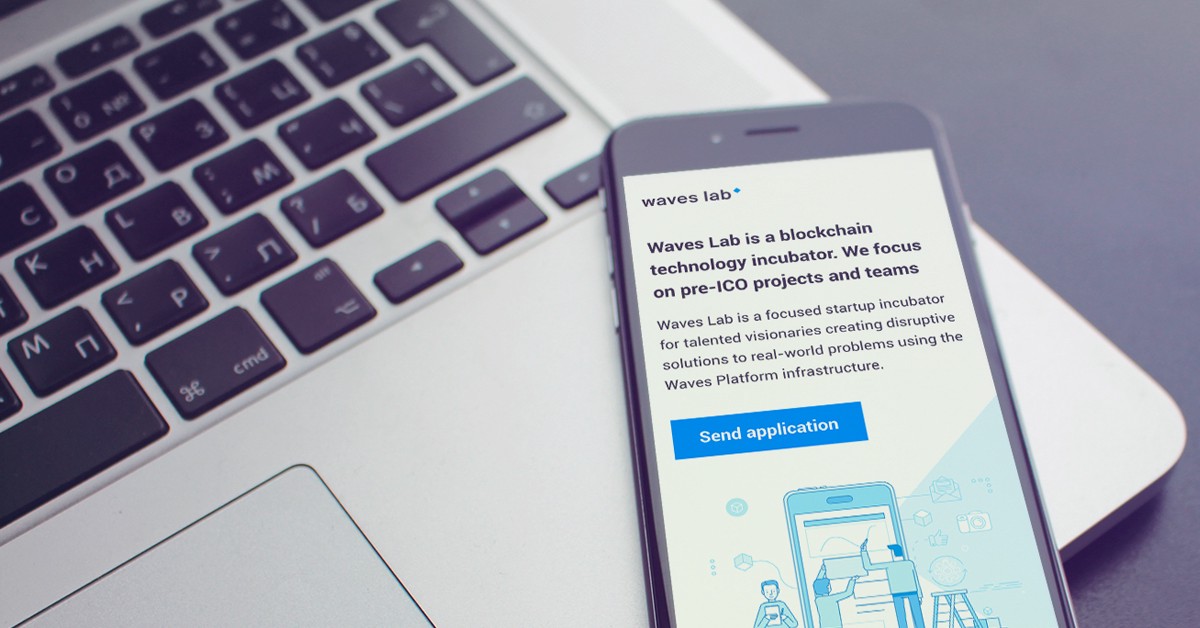 "We started MyTrackNet with a vision and passion but without the necessary funding to build a big project like this. Waves Lab was a great help for us, not only in terms of the funding but also for the lightning-fast blockchain platform. Waves has almost instant transactions, a factor which is very important to run a project like MyTrackNet. The people behind the Waves platform are a major factor for our success, providing their knowledge and help in the process of our pre-ICO and more generally for our project", says Dimitrios Moschos, CEO MyTrackNet.
"The transaction speed is of paramount importance in the financial sector. VISO applied to Waves Lab, because Waves blockchain provides the necessary technical support and the highest possible speed at this stage of technology development. Besides, the Waves Lab incubator advises blockchain projects on all issues related to business development on blockchain and helps our project grow faster through its competencies. Also, the residents are able to conduct early tests to adjust the app to future releases, which is very important for a tech startup", says Egor Petukhovsky, co-founder VISO.
Existing partners of Waves platform are excited about Waves Lab too.
"The incubator focused on cryptocurrencies-based startups is a great idea because of Waves' deep expertise of this market and its investors. Traditional acceleration programs don't have enough experience to work with blockchain focused projects and communities just yet, in spite of it being a great opportunity to receive fundings and develop business of startups," says Dasha Lyalin, COO of RAWG, a blockchain based service for gamers, "So we are sure that it will be a great success for our partners and we will be happy to have a synergy with residents of Waves Lab."
"We want to provide an opportunity to invest for both types of investors — traditional institutional ones and crypto-investors in blockchain-based projects. Our mission is to bring the most successful venture investment technologies into a new generation of projects. We are inspired by our partnership with Waves, and believe that the incubator is an excellent opportunity for start-up projects to get a competent advice and unique experience", says Artyom Inyutin, Founding Partner at TMT Crypto Fund, an investment fund focused on blockchain driven startups and aiming to implement venture success into the next generation of blockchain economy.