Fantom is still among the most popular tokens for investors. After the considerable price jumps in the last months, it may be ready for another leg up. The token is rallying even in the times that many altcoins are ranging. Besides, there are many metrics that show a promising situation for the blockchain and its token. Increasing transaction volumes and TVL are among the top metrics resulting in an uptrend for this blockchain.
One of the most important metrics affecting the price trend of FTM is the spike in TVL on the blockchain. As the data shows, after a considerable jump in early October, the TVL metric has been ranging. But we a new uptrend shaping on the charts in the past days. It may continue with more attraction for investors and users that result in more price jumps for the token.
On-chain data and technical price analytics aren't enough for predicting a bright future for a token. In terms of Fantom, there are other factors that may result in that future, too. Integrations are very important for blockchains like Fantom, and it seems to be promising these days. A recent announcement says that more swaps are integrating with Fantom blockchain.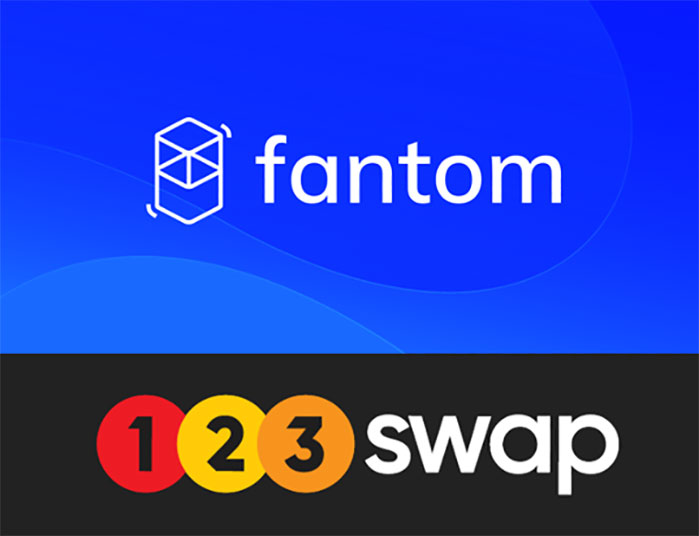 The latest integration is from 123swaps. Fantom blockchain and 123swaps are partnering with each other to integrate the on-custodial, cross-chain, and decentralized swap with Fantom blockchain. 123swap is expanding by adding new blockchains like Polygon, Moonriver, Binance Smart Chain, and Avalanche. Adding Fantom to this group can be profitable for both blockchain and DeFi services. According to the announcement, the recent integration is focused on making 123swap a fully cross-chain service:
"123swap platform has a distinctively decentralized, non-custodial, highly innovative cross-chain framework, and now this platform has made a colossal collaboration with the Fantom blockchain, which provides a beyond comparison ecosystem of essential projects essential applications. The cooperation of these two industries will power up the future of DeFi with the development of a uniquely decentralized cross-chain app."
These kinds of integrations increase Fantom usage. As the usage grows, we can expect more people buying and using FTM tokens, too. It results in more price jumps for the token. Besides, the hype around the blockchain attracts more investors, and all of them can help FTM move toward higher goals shortly. But there are many competitors for this blockchain in the market, too. We should wait and see their performances and compare them to predict more accurately.